Entertainment
Priyanka Chopra and Sam Heughan's Celine Dion-Themed Rom-Com Is Coming Valentine's Day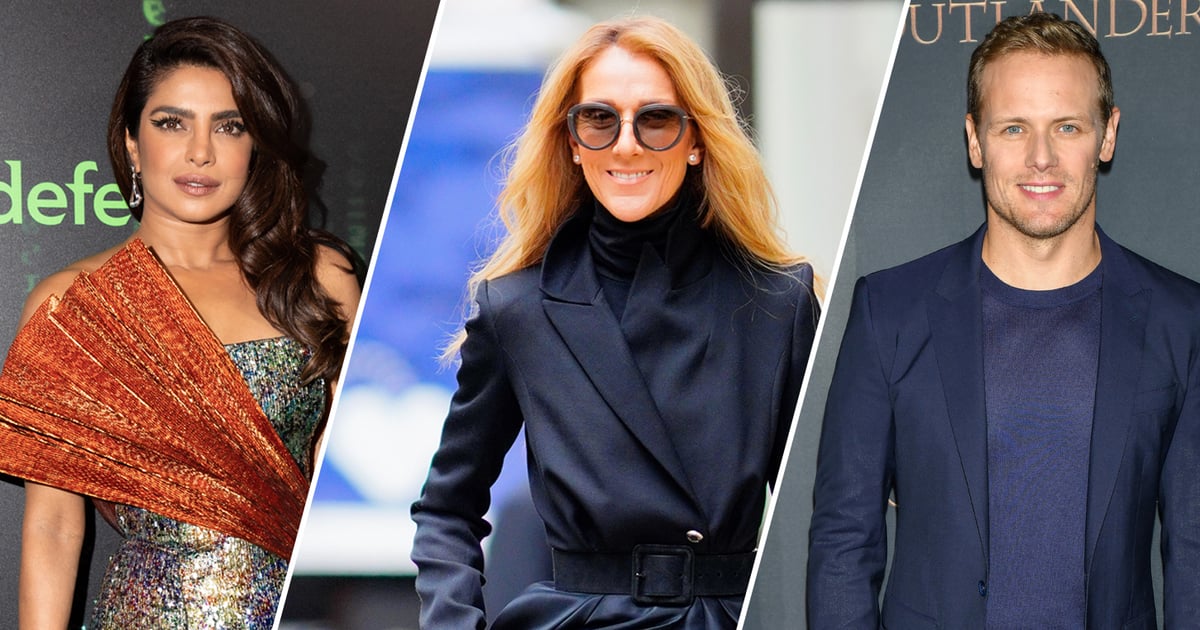 Priyanka Chopra and Sam Heughan are hitting the big screen with Celine Dion for a new romantic comedy. The movie, called "It's All Coming Back to Me," in reference to Dion's iconic hit, is set to come out on Feb. 10, 2023, just in time for Valentine's Day.
According to Deadline, the movie centers on a woman who tragically loses her fiancé. To cope, she starts texting his old cell phone. But that number now belongs to a new man going through a heartbreak of his own. The pair connect but are afraid to take a chance on new love — until Dion and her love songs give them the courage to go for it. The movie is a remake of the 2016 German movie "SMS für Dich" and is written and directed by James C. Strouse ("The Incredible Jessica James").
The movie marks Dion's acting debut and will use her existing music, but she reportedly also recorded a brand-new song for the film. Of course, it's not her first time creating music for a movie. Dion recorded the title song from "Beauty and the Beast" with Peabo Bryson in 1991, and in 1997, she recorded the theme for "Titanic," "My Heart Will Go On," which is Dion's bestselling song of all time. More recently, Dion sang "Ashes" for "Deadpool 2" after star Ryan Reynolds personally wrote her a letter asking her to join the project.
Meanwhile, Chopra was most recently seen in "Matrix Resurrections." In January, she and her husband, Nick Jonas, welcomed their first child. The pair have yet to announce a name for the little girl.
Heughan, on the other hand, has been busy starring on "Outlander," which is currently airing its sixth season on Starz. The historical romance has already been renewed for a seventh season, which is currently in production. Heughan has shared photos from the set on Twitter.