Entertainment
Pink's Icon Award Speech at the BBMAs Serves as a Reminder to Never Stop Dreaming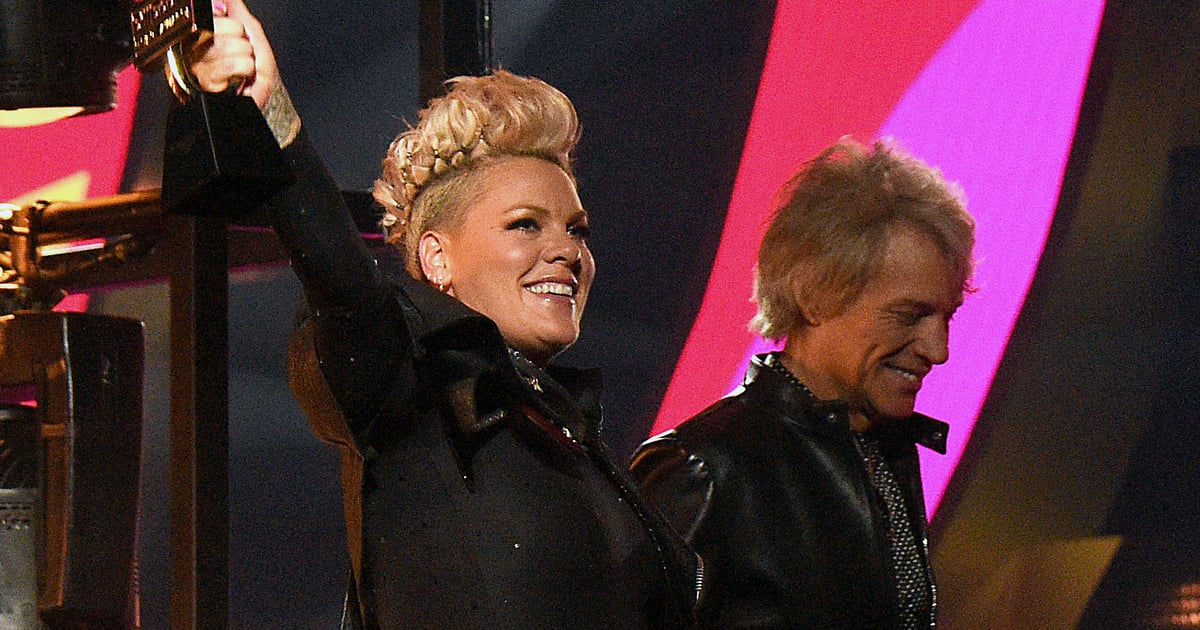 we love you, @pink !!! #BBMAs #IconPINK 💖 pic.twitter.com/YpICEdGtH3

— Billboard Music Awards (@BBMAs) May 24, 2021
Pink was the guest of honor at this year's Billboard Music Awards. After being introduced by her childhood crush and pal Jon Bon Jovi, the 41-year-old singer and mother of two received the icon award, making her the tenth and youngest recipient to date. Past honorees include Neil Diamond, Stevie Wonder, Prince, Jennifer Lopez, Celine Dion, Cher, Janet Jackson, Mariah Carey, and Garth Brooks. To celebrate her accomplishment, Pink not only delivered a beautiful speech, but she gave her first performance at the ceremony in five years alongside her 9-year-old daughter, Willow Hart.
"I love what I do and I love the people that I get to do it with and we're pretty good at what we do, but it wouldn't matter if no one came to see us and play with us, so all you guys out there and around the world, thank you for coming out. Thank you for letting us all heal together," she began. "This is an absolute honor and just dream big because what if it comes true?"
The icon award recognizes musicians "who have achieved excellence on the Billboard charts and have made an indelible mark on music itself." In a previous statement to Billboard, Pink said she always dreamed of "being a singer and sharing my love of music with the world." She continued, "Years later, to receive the Billboard Music Awards icon award is hard to fathom! . . . It's a true 'pinch me' moment and I feel humbled and blessed." Congrats to Pink!
presenting tonight's prestigious ICON AWARD… it's @jonbonjovi!!! #BBMAs #IconPINK pic.twitter.com/ZlR1bhP6VA

— Billboard Music Awards (@BBMAs) May 24, 2021