Oops! Colin Jost Slimes Scarlett Johansson After Mistaking the MTV Awards For Nickelodeon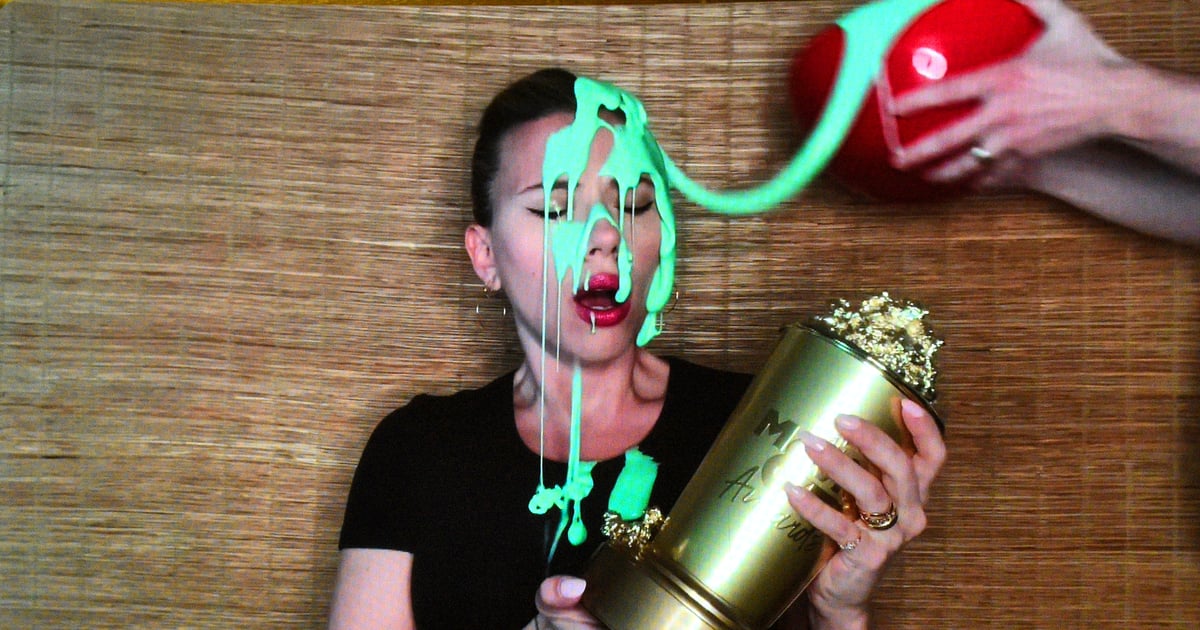 Is this the MTV Movie and TV Awards or the Kids' Choice Awards? Well, according to Colin Jost, it's the latter. On Sunday, Scarlett Johansson was honored with the generation award at this year's MTV Awards, and while she was delivering her speech from home, her husband surprised her by pouring a giant bowl of green slime on her.
"What the f*ck?" Scarlett exclaimed. "MTV, you get slimed!" Colin replied before Scarlett reminded him that this wasn't Nickelodeon. "Sh*t! I'm very, very sorry. I'll go get a towel," Colin said. The whole thing was pretty hilarious, but we have a feeling Colin is definitely in the doghouse tonight. Watch the unexpected moment go down ahead.