Entertainment
On My Block's Sierra Capri Shares the "Bittersweet" Moments From the Show's Final Season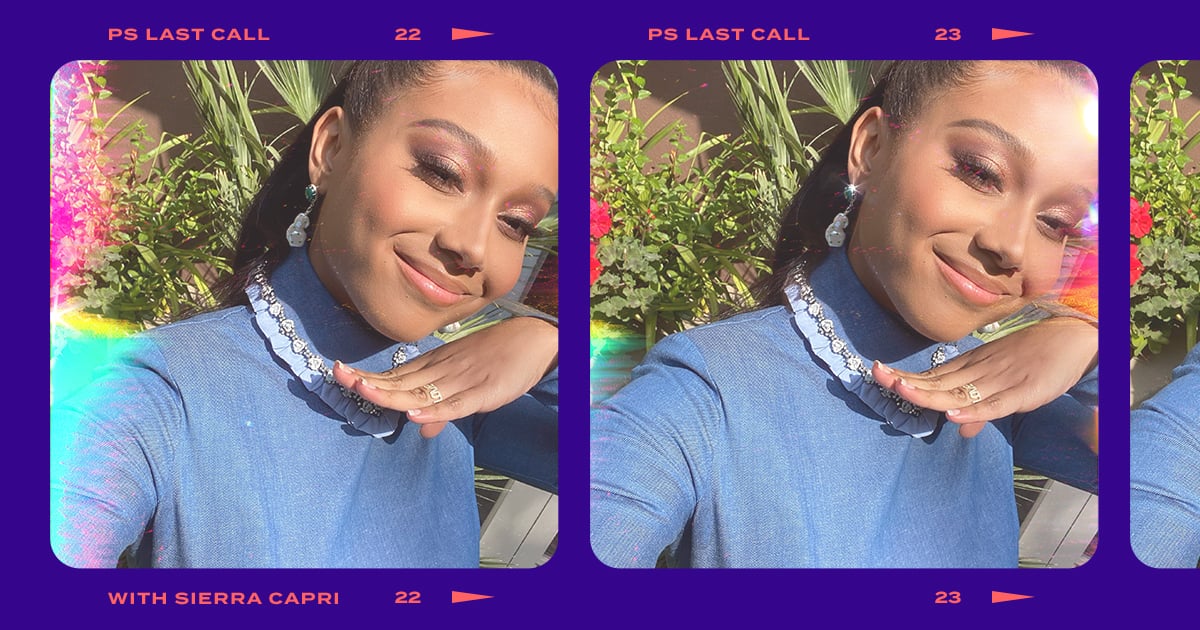 In our Q&A series Last Call, we get down to the bottom of every last thing with some of our favorite celebs — from the last time they were starstruck to the last song they listened to. This week, Sierra Capri takes our call.
The fourth and final season of On My Block is finally out, and we can't help but get emotional that the show has come to an end. While we're all very much in our feelings about saying goodbye to the cast, Sierra Capri is finding peace in this "bittersweet" farewell and staying optimistic about what the future holds for her. Over the past four seasons, we've gotten to know the 23-year-old star's strong and resilient character, Monse Finnie. Just like the other teens portrayed on the show, Sierra's character has evolved and matured in ways that have turned her into the voice of reason for her close-knit crew after their huge falling out on season three.
According to Sierra, the most rewarding part about her character's role on the show has been her evolution, which plays a major part in the thrilling events that unfold during the final season. "I really enjoy playing to her strengths and inspiring little girls just to be strong and to stand in their power," she told POPSUGAR. "It's OK to be independent and to do your own thing for a while. It's even OK to go off to boarding school if you need to clear your head before you come back and deal with the craziness around you. So I'm very happy that our show demonstrates women empowerment and feminism very well. I feel like we touched on all of that through her character."
Though Sierra is looking forward to the future, like us, she's also sad to see On My Block end. "I feel like it's bittersweet because, of course, I'm going to mostly miss working with the amazing cast and crew that we have," she said. "Those are truly my family members. We've all got to see each other grow up and experience things together, like people getting married and people having kids. It's been actually like going to school all over again. Mostly, I'm just going to miss the love that we had for the show from the fans because I know they have been supporting it since day one and I'm sure they felt some type of way about it being the last season." So before you begin your binge-fest of On My Block's final season, check out the rest of Sierra's Last Call interview ahead.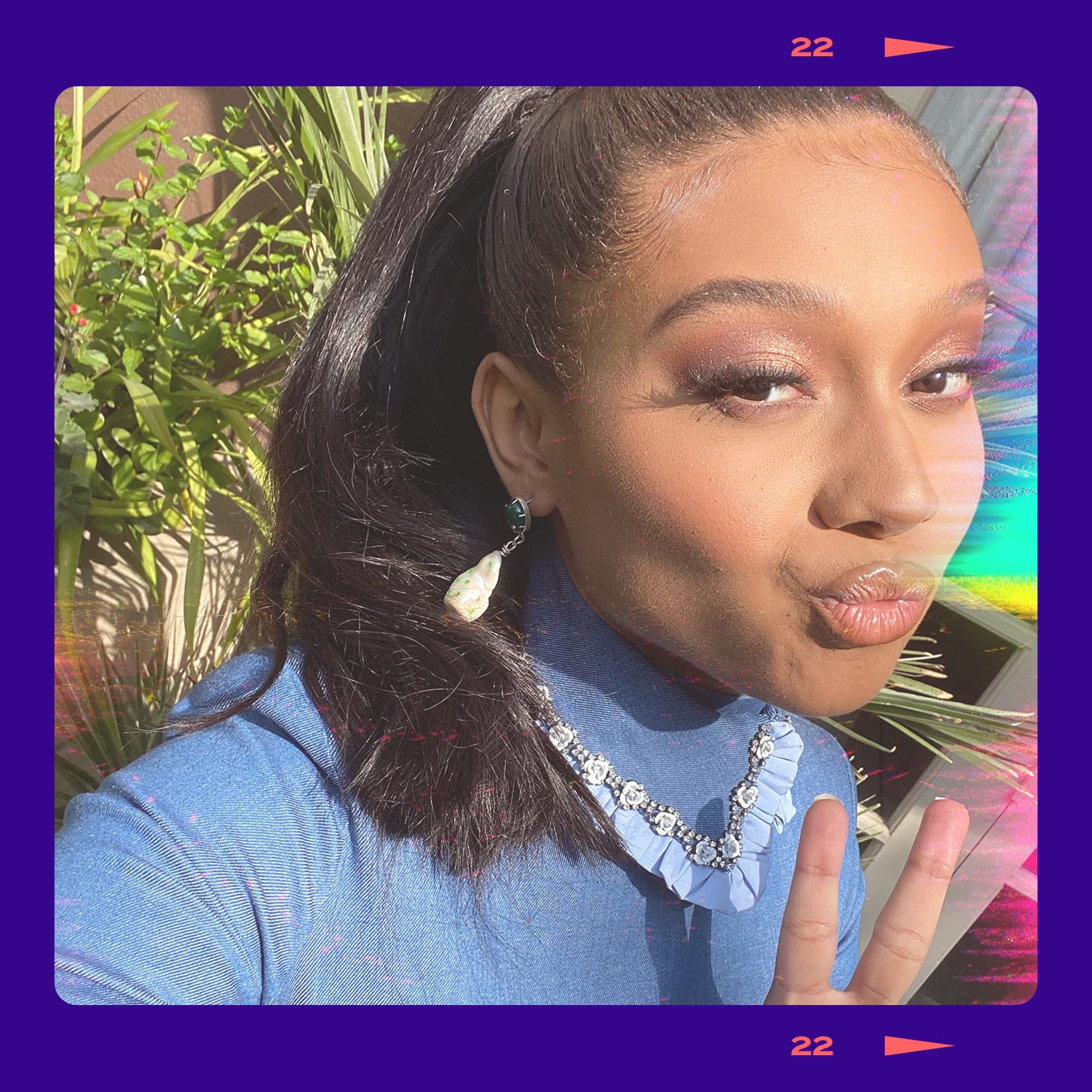 What was the last day of filming On My Block like?
Emotional, lord have mercy. We were so all over the place because we had to film that day, but also it was a night shoot. It was just bittersweet, [but] we celebrated. Luckily, one of the last scenes we filmed was supposed to be a celebration, so we actually got to celebrate while we were filming that last scene. We all talked to each other and gave little mini speeches, and literally not one of us did not cry. I would look at Jessica [Marie Garcia] and be like, "Don't look at me because I'm going to start crying." When it was our turn to just talk about whatever we wanted to, give our love to everyone who helped make the show what it is today and supported us, we just couldn't hold back. It was a really fun moment. I recorded everything and I'm excited for the fans to see the season as a whole. I feel like it was definitely one of my favorites.
What is the last thing you remember about being on set?
We were all sitting outside and the person whose house that we were at, we were in their backyard, and the biggest rat ran across their fence in the back of us, and we all freaked out. It was the funniest thing. They were like, "Oh, hell no, we're not sitting back here." It was the biggest rat that I have ever seen in my life and I've lived on the East Coast. My mom's from Jersey, so I've seen some, and I didn't even know they [could] get that big.
What was the last thing you did with your On My Block costars?
We went around to each person and had our moment where we got to share our favorite memories from set, to just say whatever we wanted to the cast and crew. It was like this big circle therapy session that we did, which I feel like that's all acting is anyway — just one big therapy session. It was fun, sweet, and memorable. I'm excited for everyone to see that scene as well.
Who is the last On My Block costar that you texted?
I feel like I can't get this wrong or one of them is going to be mad. I want to say Jessica, maybe, because we have a group thread [and] that's the problem. So we all text each other on the group thread and talk about what's happening and what we're doing or things like that, [but] I think it was Jessica.
What is the last thing you remember about high school?
Oh my goodness! Probably being excited to go to college [and] get out of the small town that I was in. I'm from the city, but I had moved to a small town [back then]. So I think I was just excited to go ahead, go away, and do my thing. It wasn't too much of a sad [occasion] other than me leaving my mother, of course. Otherwise, I was like, deuces.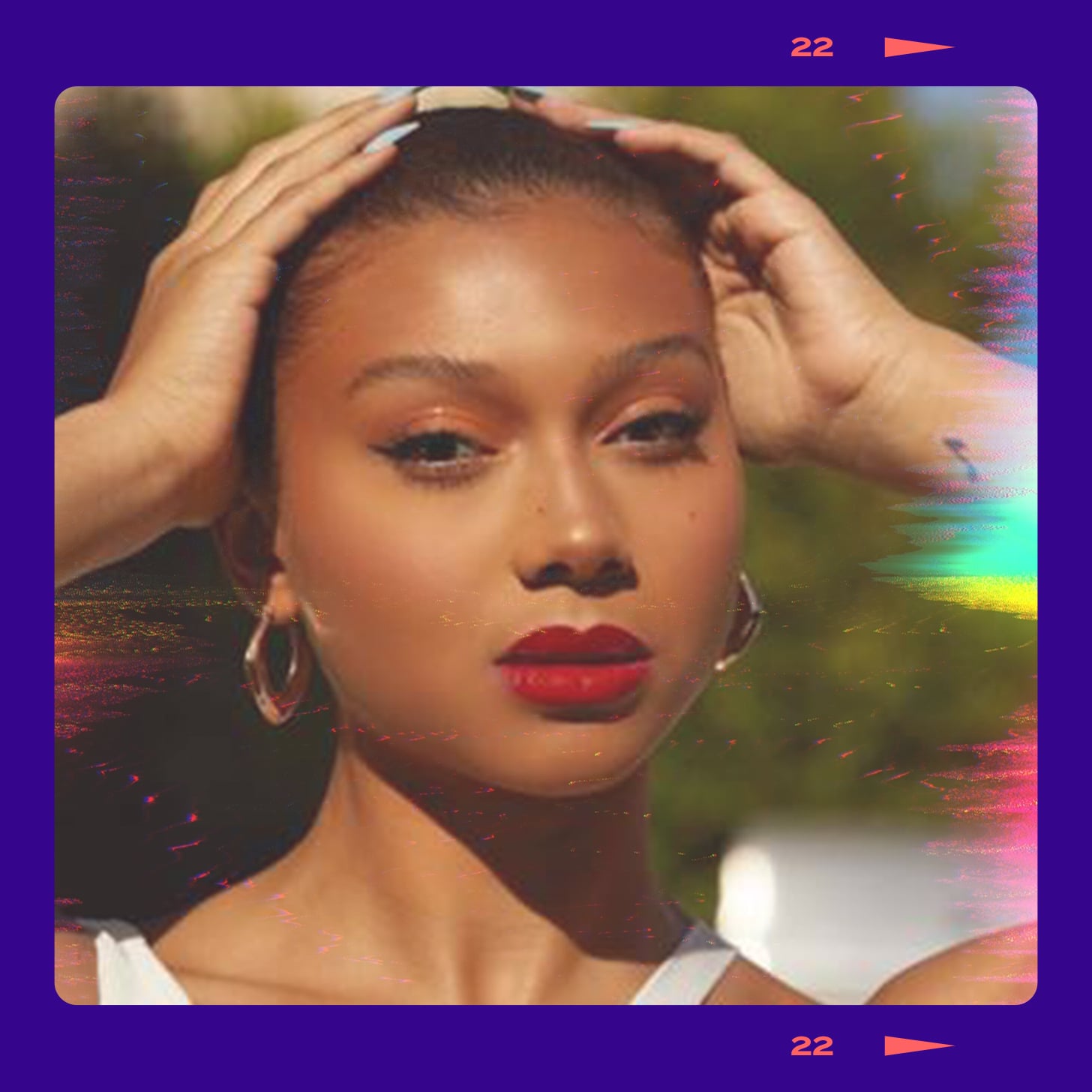 What is the last show you binge-watched on Netflix?
Manifest. It's so crazy, but it's good. I watched the first episode, I was like, "OK." [But] then I watched the second episode, I was like, "Oh, OK!" Yeah, I love that show. I love sci-fi [and] shows along those lines, so that's probably one of my favorites right now.
When was the last time you were starstruck?
I'm sure there have been people after this, but this is the first one that's coming to my mind. It was like two years ago when I met Veronica Falcón from the show Queen of the South. And oh my, I literally hyperventilated. I was at an event, at a gala that she was at, and she came around and was hugging people. I looked at [my costar] Jessica and I'm like, "Oh my gosh, that's Veronica Falcón." I freaked out. She's a phenomenal actress and I love that show. She was so sweet, such a sweet woman. I reached out to her on Instagram [afterward], being that creep in the DMs. I was like, "I just wanted to say thank you so much for taking the time." And she was like "Sweetie, you're so sweet." And we talked, and I was [just] like, "Wow."
What is the last song you listened to?
I want to say a Dua Lipa song. "Levitating," because I hear it everywhere I go. I was doing a workout, it came on the radio. I was in [an] Uber, it came on the radio. I was at [a] game, [and] I'm like, "Wow." But I love her. My mom's a big fan of hers as well and she's a great artist.
What is the last book you read?
Trust: Living Spontaneously and Embracing Life by Osho.
What is the last thing you ordered online?
Toothpaste.
What is the last thing you did for self-care?
Worked out. It's been a minute, but I worked out with a trainer.
What is the last piece of advice you got that impacted your career?
Probably that you can have dreams, but if you're not willing to move your feet or do what it takes to make them come true, then that's all they're going to stay, dreams. Word to Denzel [Washington]. It's probably between that and never take no for an answer. I love that as well.
Image Source: Courtesy of Sierra Capri