Of Course Simone Biles's BF Jonathan Owens Had the Sweetest Reaction to Her Olympic Win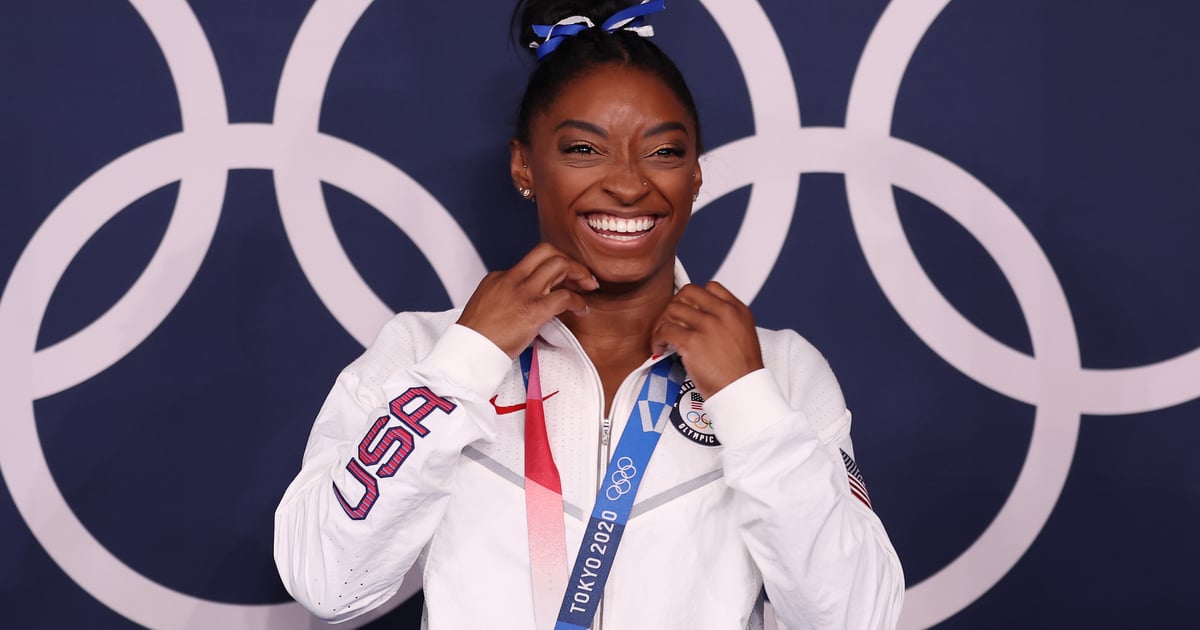 Simone Biles returned to the Tokyo Olympics on Tuesday and ended up taking home the bronze medal in the balance beam final. Naturally, the 24-year-old gymnast's win left people cheering in the stands, but she also had the support of boyfriend Jonathan Owens all the way in the United States. On his Instagram Story, Jonathan congratulated Simone with a short but sweet tribute, writing, "Words can't explain how proud I am of you right now!! ❤️👏🏽." In another IGS, he also shared a few stats about Simone's huge win, including that she now has seven Olympic medals, which ties Shannon Miller's record for most Olympic medals in US women's artistic gymnastics.
Jonathan previously showed his support for Simone following her exit from the Olympic women's gymnastics team final on July 27. "Imma ride with you through whatever baby ❤️," he captioned the July 29 post. "Your strength and courage is unmatched and you inspire me more and more everyday SB 🤞🏽You always gone be my champ baby and don't you ever forget that, i love you so much and i can't wait till you come home and i get to see that beautiful smile again. You know I'm always here for you baby ❤️❤️." We love seeing how supportive Jonathan and Simone are of each other!
Image Source: Getty / Jamie Squire