Nicole Kidman Dons Lucille Ball's Signature Red Hair on Set of Being the Ricardos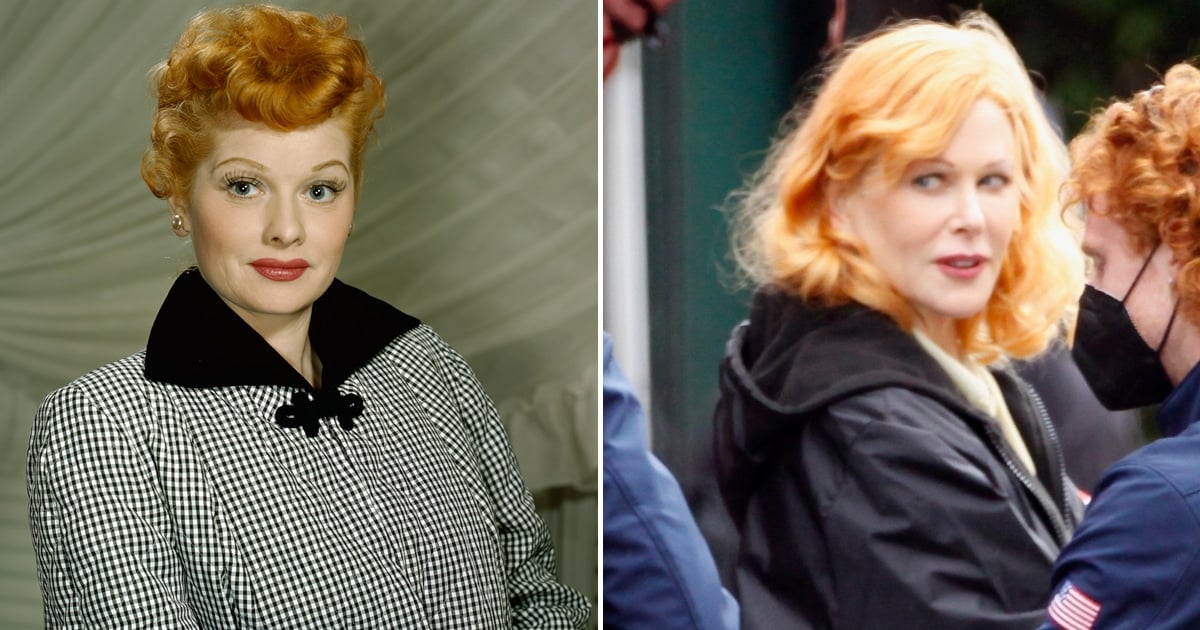 Nicole Kidman is getting into character as Lucille Ball for Being the Ricardos. On Wednesday, the Oscar-winning actress was spotted on the set of Aaron Sorkin's upcoming film. Though Kidman wore a mask and a black coat over her costume in between takes, she certainly channeled the I Love Lucy actress with a bright red wig and pencil-thin eyebrows. Seriously, we almost did a double take.
The upcoming biopic will tell the story of Ball and her husband, Desi Arnaz, (played by Javier Bardem) as they filmed their hit 1951 sitcom I Love Lucy. Though Kidman's casting was initially met with skepticism from fans, Ball and Arnaz's daughter, Lucie Arnaz, eventually gave the casting her seal of approval. "Nobody has to impersonate Lucy Ricardo nor do the Vitameatavegamin routine, or . . . any of the silly things. It's the story of Lucille Ball, my actual mother, not Lucy Ricardo, and her husband, Desi Arnaz, my dad, not Ricky Ricardo," she noted. "Aaron has done a wonderful job of bringing these characters to life, and it's just a little . . . slice of life in their journey," she continued. "So I hope I can set the record straight here, and just say, stop arguing about who should play her." See more pictures of Kidman on set ahead.