Entertainment
Meghan Trainor and Daryl Sabara Have Side-by-Side Toilets in the Bathroom — Excuse Me, What?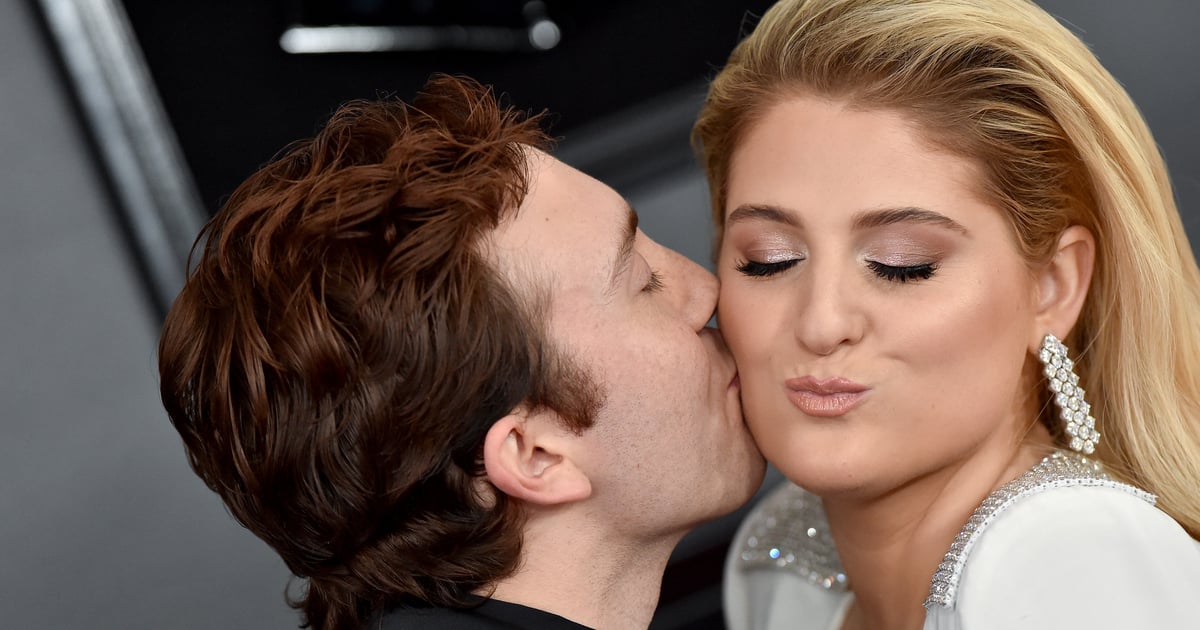 A couple that use the potty together stay together, right? Apparently, that's the deal with Meghan Trainor and husband Daryl Sabara. During Friday's episode of the Why Won't You Date Me? podcast, Meghan shared that she and Daryl decided to install side-by-side toilets in the bathroom after welcoming their son, Riley, in February. "We just got a new house and we did construction. Nobody knows this, but in our bathroom, there was one toilet," Meghan said to Why Won't You Date Me? host Nicole Byer. "And a lot of times in the middle of the night when we're with the baby, we gotta pee at the same time. So I was like, 'Can we please have two toilets next to each other?'"
While Meghan's brother Ryan Trainor was quick to interject and referred to the couple's bathroom situation as "insanity," the "All About That Bass" singer admitted that even the contractor thought her request was a joke at first. And in case you were wondering: "We pee at the same time a lot," Meghan said. "And we've only pooped together twice." Kind of gives the word "candid" a whole new meaning, doesn't it?
Image Source: Getty / Axelle/Bauer-Griffin