Entertainment
Meghan Markle and Prince Harry Will Be Guests of Honor at the NAACP Image Awards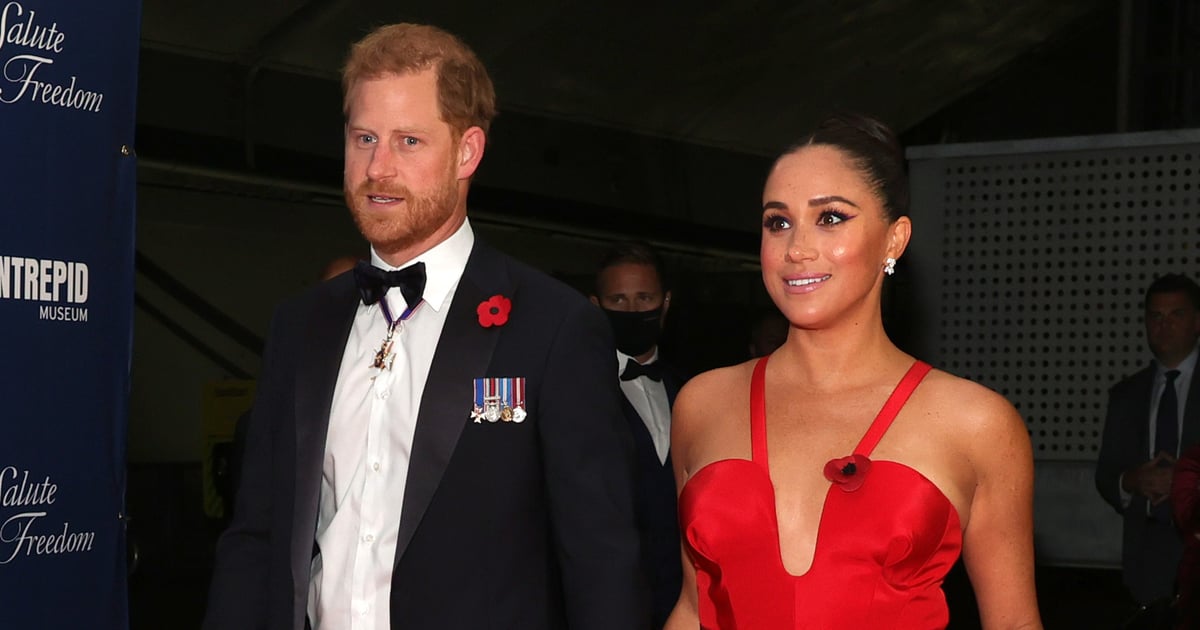 The 2022 NAACP Image Awards are shaping up to be a night to remember. In addition to Mary J. Blige performing and several star-studded appearances, Meghan Markle and Prince Harry will be honored with the president's award on Saturday night. The award is given in recognition of special achievement and distinguished public service. Previous recipients include Muhammad Ali, John Legend, Jesse Jackson, Colin Powell, Condoleezza Rice, LeBron James, Rihanna, JAY-Z, Lauryn Hill, and Soledad O'Brien.
"It's a true honor to be recognized."
"We're thrilled to present this award to Prince Harry and Meghan, The Duke and Duchess of Sussex, who together have heeded the call to social justice and have joined the struggle for equity both in the US and around the world," President and CEO of the NAACP Derrick Johnson said in a statement. "Not only do they continue to lead by example, The Duke and Duchess have also decided to inspire the next generation of activists through the NAACP-Archewell Digital Civil Rights Award, ensuring the support and recognition of generations of civil rights leaders to come."
The Duke and Duchess of Sussex also released a statement of their own, saying, "It's a true honor to be recognized by President Derrick Johnson and the NAACP, whose efforts to propel racial justice and civil rights are as vital today as they were nearly 115 years ago. We're proud to support the NAACP's work and to also partner with the organization on the newly created annual NAACP-Archewell Digital Civil Rights Award, which will be bestowed to Dr. Safiya Noble as part of the 53rd NAACP Image Awards."
The exciting news comes just one day after Harry filed a new libel claim against Associated Newspapers. It's unclear what the claim pertains to, but this certainly isn't the first time the royal has taken legal action against the media. In 2019, Harry sued News UK (which owns The Sun) and Mirror Group Newspapers over an alleged phone hacking. The Duke and Duchess of Sussex have also sued photographers for taking unauthorized pictures of their 2-year-old son, Archie, at their former Los Angeles home. And back in December, Meghan won a significant legal battle against The Mail on Sunday after it invaded her privacy in 2019 by publishing a private letter she'd sent to her father, Thomas Markle, the year prior.