Entertainment
Megan Thee Stallion Dropped Another Epic Freestyle — Can We Make These a Regular Thing?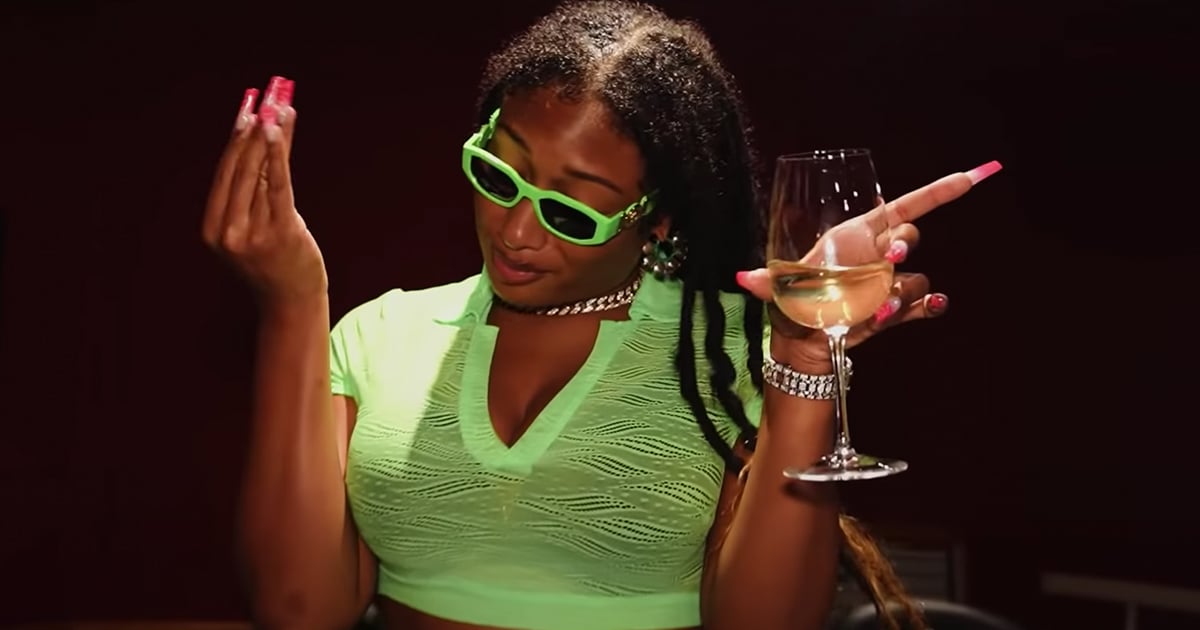 Megan Thee Stallion just gifted us another wild freestyle video — is there any way we can get a whole album of these? The rapper dropped "Tuned In Freestyle" on Sunday, delivering a quick two-minute freestyle calling out her haters. With incredible lyrics like "Talk about something y'all like, stop talkin' 'bout me" and "Your Instagram account seeing more interactions than your bank account seeing any transactions," Megan truly didn't miss a single beat. Sipping on a glass of wine in a comfy green outfit, she gives us a behind-the-scenes look into her studio time, casually rapping and dancing in her element.
"Tuned In Freestyle" marks Megan's third freestyle of the year — she released "Outta Town Freestyle" a few weeks ago and "Southside Forever Freestyle" earlier this year, so here's to hoping she has more to share. Check out the rapper's epic video above and get ready to hit replay.