Lorde Has Returned! Watch Her Laid-Back "Solar Power" Music Video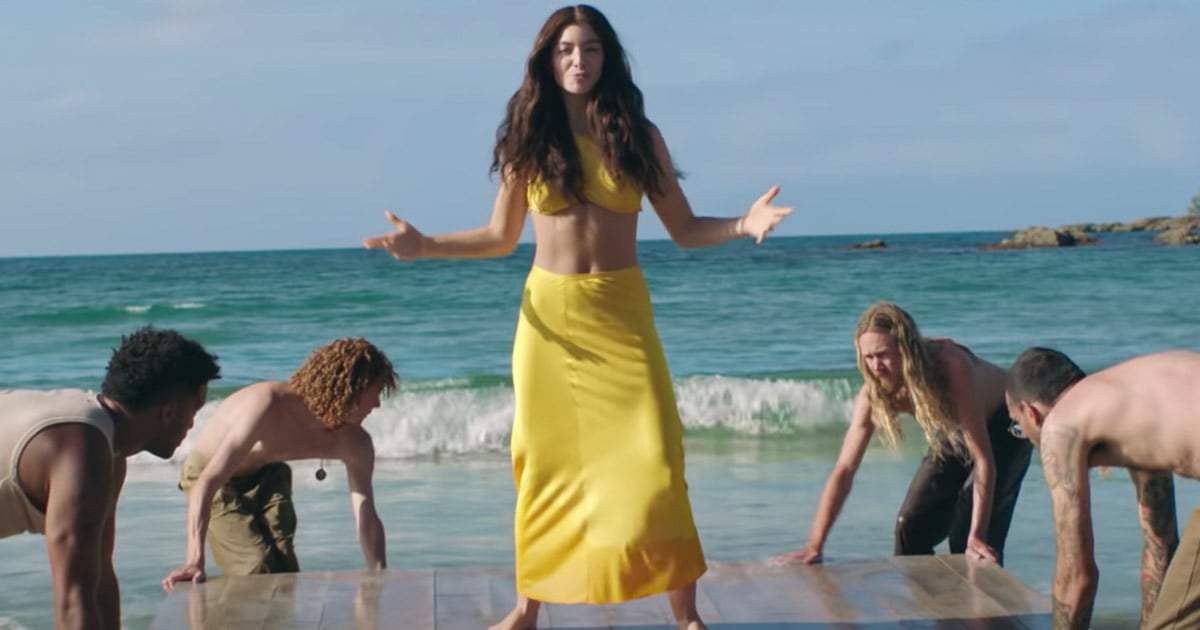 Like a literal ray of sunshine streaming through the clouds of 2021 and onto our dream pop-deprived faces, Lorde has returned to us in all her hypnotic glory. Four years after the release of Melodrama, the "Green Light" singer released "Solar Power," the first single off her upcoming third album of the same name, channeling the electronic pulse of "Tennis Court" with new upbeat lyrics and a musical energy to match. "My cheeks in high color, overripe peaches / No shirt, no shoes, only my features," she sings.
Giving us Mamma Mia! on the beach vibes, the music video is a celebration of the summer solstice and shows Lorde skipping across the beach in a bright yellow two-piece like the Little Mermaid's cool older sister as other members of her laid-back island crew sway in the breeze. At one point, Lorde's fellow beach goers raise her up onto a wooden platform rocking in the waves and let her drift as she moves with the rhythm of the ocean. Packed with joy and enough calming energy to convince us to book a tropical getaway, "Solar Power" is the soothingly mellow Lorde comeback we deserved. Watch the full video above.