Entertainment
Lizzo's 2023 Grammys Performance Will Make You Feel Beyond "Special"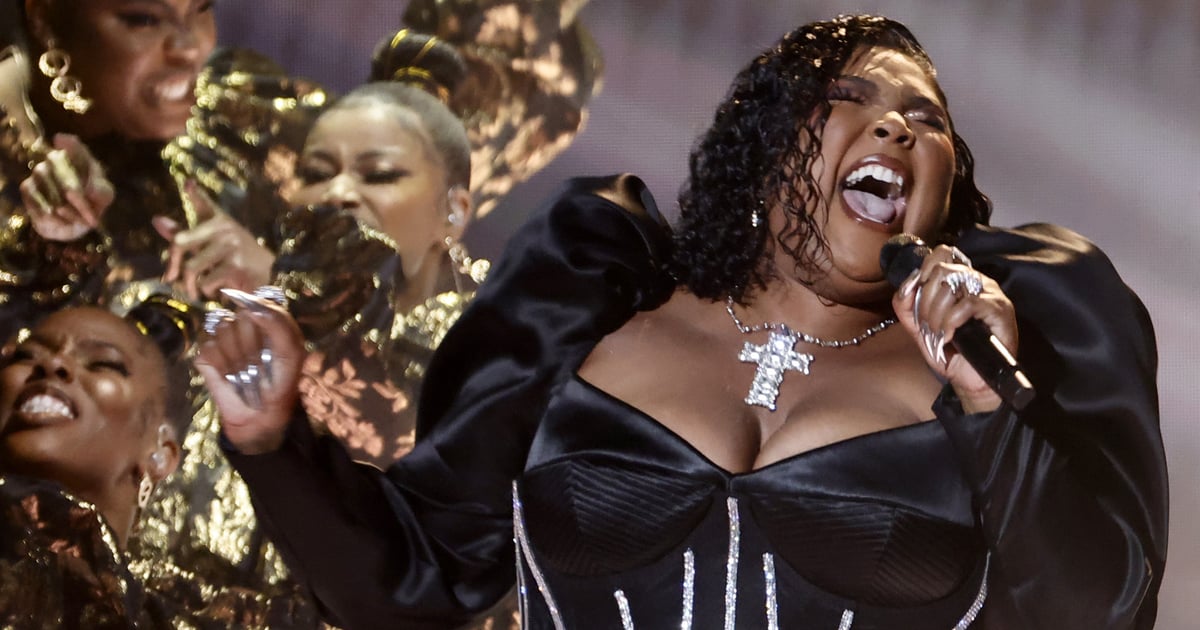 When Lizzo hit the stage at the 2023 Grammys on Feb. 5, the millions of fans watching said, "It's About Damn Time!" in unison. After belting out a few lines from her hit single "About Damn Time," Lizzo transitioned into her first award show performance of her song "Special" off her album of the same name. A full-blown gospel choir joined the 34-year-old singer to help her deliver the song's most inspiring lyrics: "In case nobody told you today / You're special / In case nobody made you believe / You're special / Well, I will always love you the same / You're special."
Lizzo is nominated for five Grammys at this year's ceremony: record of the year, best pop solo performance, and song of the year for "About Damn Time," and album of the year and best pop vocal album for "Special." The nominations were more than deserved, considering "About Damn Time" had quite the year, hitting No. 1 on the Billboard Hot 100 after going viral on TikTok thanks to Lizzo's infectious choreography. Ultimately, Lizzo took home the Grammy for record of the year for the hit song.
Lizzo already has a few Grammys on her awards shelf, having taken home three in 2020: best pop solo performance for "Truth Hurts," best traditional R&B performance for "Jerome," and best urban contemporary album for "Cuz I Love You (Deluxe)."
As for what Lizzo has coming up next, on Feb. 17, she'll kick off the European leg of her "Special" Tour after wrapping up the first North American leg in November 2022. But if you're itching to catch one of Lizzo's shows after watching her perform at the Grammys, you still have a chance, as she'll be heading back for a second North American leg of the tour starting in April.