Entertainment
Licorice Pizza Isn't Streaming Yet, but It May in the Future — Here's the Deal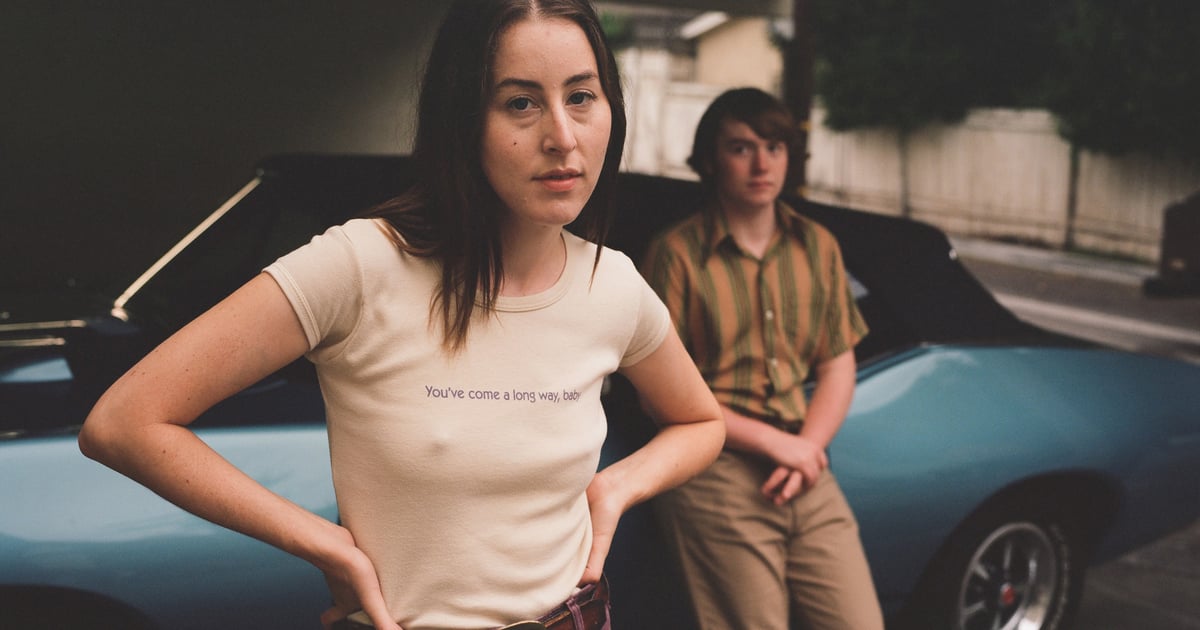 Movie theaters took a hit when they shut down amid the pandemic, but now that most of them are up and running again, films are coming back in a big way. When the shutdown started in March 2020, many highly-anticipated movies moved exclusively to streaming services. Now that theaters are opening back up, many films have hybrid releases — hitting theaters and streaming simultaneously. However, some movies, like Disney+'s Mulan, came at an extra cost even though it was on a subscription service.
Starring Alana Haim in her breakout role, Licorice Pizza is about Alana Kane and Gary Valentine as they experience first love and growing up in the 1970s in California's San Fernando Valley. It stars Cooper Hoffman (the son of the late Phillip Seymour Hoffman) as her love interest, as well as Sean Penn, Tom Waits, Bradley Cooper, and Benny Safdie. The movie had a limited release in theaters in New York and Los Angeles on Nov. 26, and it is set to have a nationwide theatrical release on Dec. 25. It is now nominated for four Golden Globe Awards, including Best Picture, and has received critical acclaim. The National Board of Review called it "the best film of 2021." So will those who didn't get to see it in theaters (or are just not comfortable visiting a theater just yet) be able to watch it before the award season picks up in early 2022?
Sadly, you will not be able to watch Licorice Pizza from the comfort of your home anytime soon. With its extended theatrical release, there have been no plans announced for Licorice Pizza to hit streaming sites in the coming months. However, the movie was produced by MGM Studios, so considering the studio was sold to Amazon in May, Licorice Pizza will most likely stream on Amazon Prime Video when it does get the streaming treatment. Those films sometimes come at an extra cost, however.
In the meantime, you only have to wait a few more weeks to see it in a theater near you.