Entertainment
Kim Kardashian Might Not Have Passed the Baby Bar, but She Could Still Become a Lawyer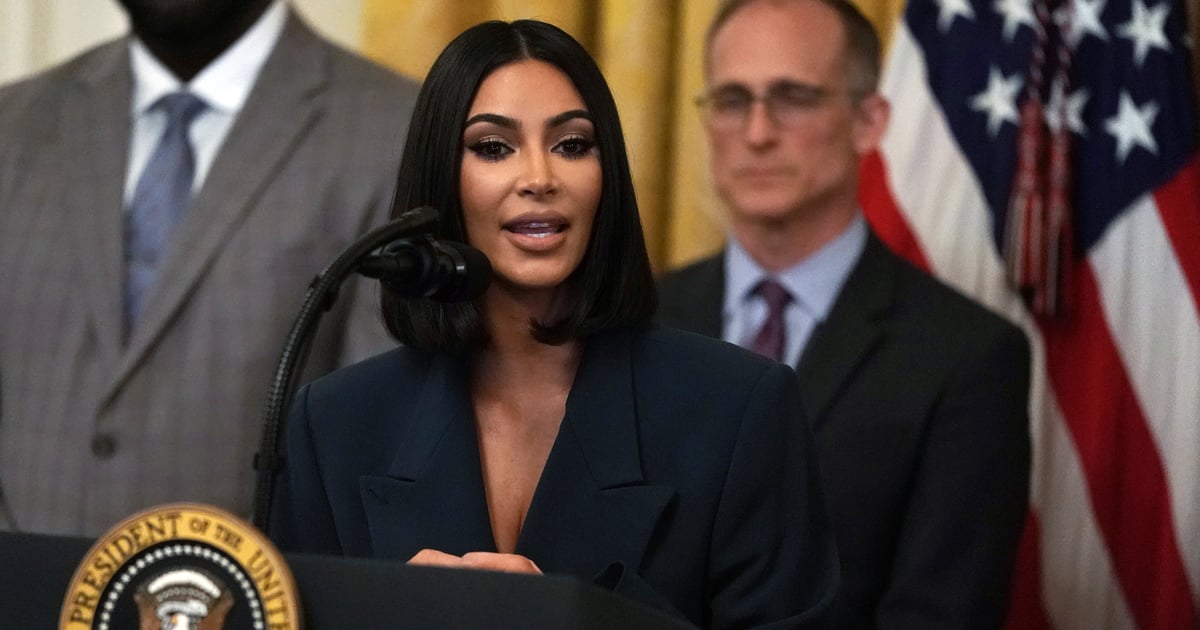 Image Source: Getty / Alex Wong
The final season of Keeping Up With the Kardashians officially premiered on March 18, and the question that seemed to be on everyone's minds was: did Kim Kardashian pass the baby bar exam?
During the show's season 20 premiere, Kim is shown taking the baby bar exam, which is a mandatory exam also known as the First-Year Law Students' Examination that first-year law students attending unaccredited schools must pass in order to be eligible to sit for the bar. "Because I'm in law school in an untraditional way, after year one, you have to take the baby bar, which is a one-day version of the bar," Kim explains. "The test is seven hours long and has four hour-long essays that you have to write, and then it has 300 multiple choice questions." However, in the episode, it's never actually revealed if she passed it or not.
Based on Kim's tweets at the time, it seemed like she had passed. Kim live-tweeted during the episode, and in one of the tweets, she wrote, "I spend so many hours studying, but it's definitely worth it." In a separate tweet, another fan asked whether her baby bar experience will be highlighted on her upcoming Spotify podcast series, to which she responded, "It's going to be the best! I can't wait for you guys to tune in."
Now, in a clip from the episode on May 27, Kim reveals to Kourtney and Khloé that she didn't pass the exam. "So, you guys, I did not pass the baby bar," Kim shares. "If you are doing law school the way I'm doing it, it is a four-year program instead of your typical three-year program. And after year one, you have to take the baby bar. This one's actually harder, I hear, than the official bar." In order to pass, Kim needed a 560, and she received a 474. During a flashback, Kim's mentor attorney Jessica Jackson explains, "That is extremely close on a test that most people are not taking in the middle of a pandemic."
Despite her mentor's attempts, the clip shows Kim still feeling like a failure. "I spent six weeks straight, 10 to 12 hours a day, studying, and it was so important for me to take this. And to not pass gets your spirit down and just makes you want to give up," she says. "I feel like dad would be really proud of you regardless, just the fact that you're pursuing this," Kourtney adds. Kim then contemplates whether or not she wants to continue studying to be a lawyer, with her only options for taking the next baby bar being November 2020 or June 2021.
Kim first announced her decision to become a lawyer in April 2019 and is currently set to take the bar exam in 2022. She's been doing a four-year apprenticeship with a San Francisco law firm, and even though she's not officially a lawyer yet, she's been an advocate for a number of criminal justice reform causes in recent years.