Just 50 Photos of the Outer Banks Cast Looking Ridiculously Hot and Cool Together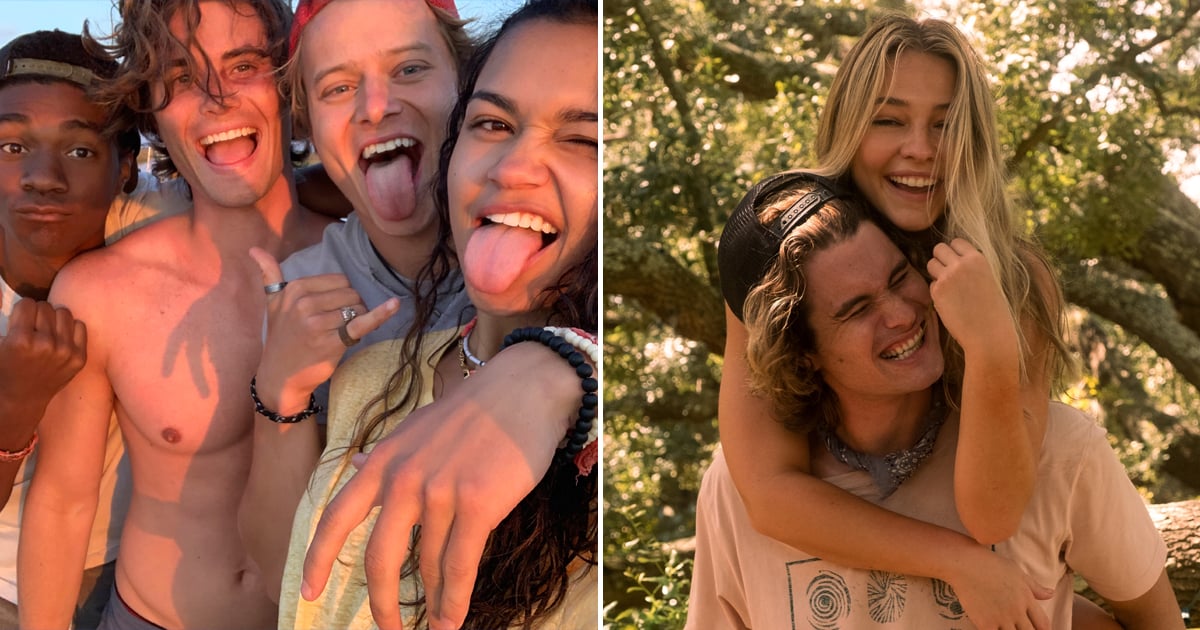 Go ahead and throw away all preconceived notions about the definition of "squad goals," because the Outer Banks cast have given a whole new meaning to the term. The young actors who star as the main Pogues on the binge-worthy Netflix series — Chase Stokes (John B), Madison Bailey (Kiara), Jonathan Daviss (Pope), Rudy Pankow (JJ), and honorary Pogue Madelyn Cline (Sarah) — share a pretty rad real-life bond with their Kook counterparts — mainly Austin North (Topper) and Drew Starkey (Rafe).
Take a scroll through their Instagram accounts, and you'll be blessed with countless goofy selfies, behind-the-scenes videos, and on- and off-set snaps guaranteed to leave you feeling a tinge of envy. Jonathan summed it up perfectly when he captioned a group photo: "Everywhere we go it's a party." To help other Outer Banks fans get in on the party from home, I've taken on the arduous task of tracking down every photo and video of the cast hanging out together IRL between filming seasons one and two — it was a tough job, but hey, someone had to do it. Check out all fun pictures ahead. Oh, and one last word to the cast: if you're looking for a new addition to your crew, you know where to find me.