Entertainment
Joshua Bassett's "Feel Something" Is So Catchy, I've Been Playing It on Loop All Day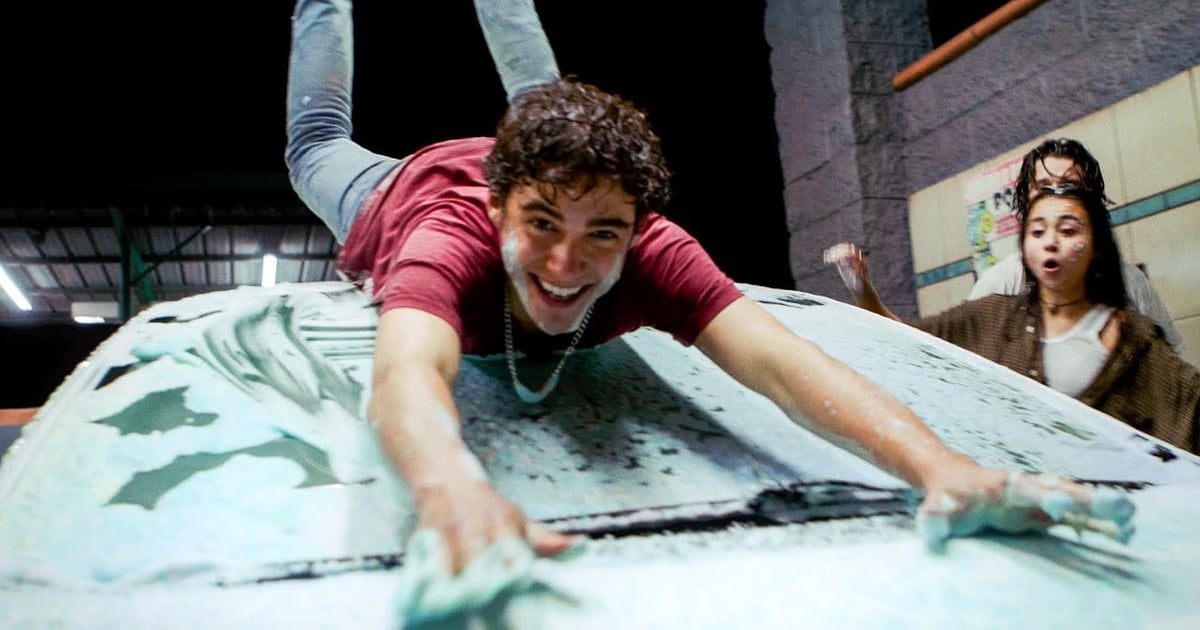 Joshua Bassett keeps outdoing himself with each new song he releases. On Thursday night, the 20-year-old singer and High School Musical: The Musical: The Series star released his latest single, "Feel Something," and it just might be his catchiest song yet. From the upbeat melody to the brilliantly crafted chorus, it's hard not to get the tune stuck in your head. Seriously, I've been playing it on loop, and I'm not even sorry about it. Bassett further captured the lyrics with a playful music video, which was codirected by him and his creative director Sarah Carpenter (yes, Sabrina Carpenter's sister). Sabrina even hyped up the track on her Instagram Story, writing, "sing at the top of my lungs type sh*t." We have to agree! Is it too soon to deem this the song of the summer?
The new single comes after the release of Bassett's debut EP in March, and it seems like more music is on the way. "'Feel Something' is a middle-of-the-night, windows down, running-around-the-city-with-your-friends type of song," Bassett said about writing the new track. "After a year of lockdown, everyone can relate to 'doing anything we can just to feel something.' I'm writing and recording more than I ever have in my life, and I can't remember the last time I had this much fun making music. I wrote this very recently and was so excited that I just had to put it out as soon as possible!"
When POPSUGAR spoke with Bassett in March, he noted that he hopes his music inspires fans to be authentically themselves. "I can only hope that honesty inspires honesty," he said. "I think a lot of times, people aren't manipulative in their songs, but they're sort of like, 'What's going to be the catchiest?' or, 'What's going to relate to most people?' Which is ridiculous because whatever's the most personal thing to you will probably be pretty personal to other people, because it's all a universal experience. I hope people will feel inspired by it. I hope that they will love it. That's really all I can ask for. And even if they don't love it, I'm proud of it, and I'm inspired by it, so that's all you can do." Watch his latest music video above.