JoJo Siwa and Jenna Johnson Literally Bent Over Backward to Crush Their "Rain on Me" Routine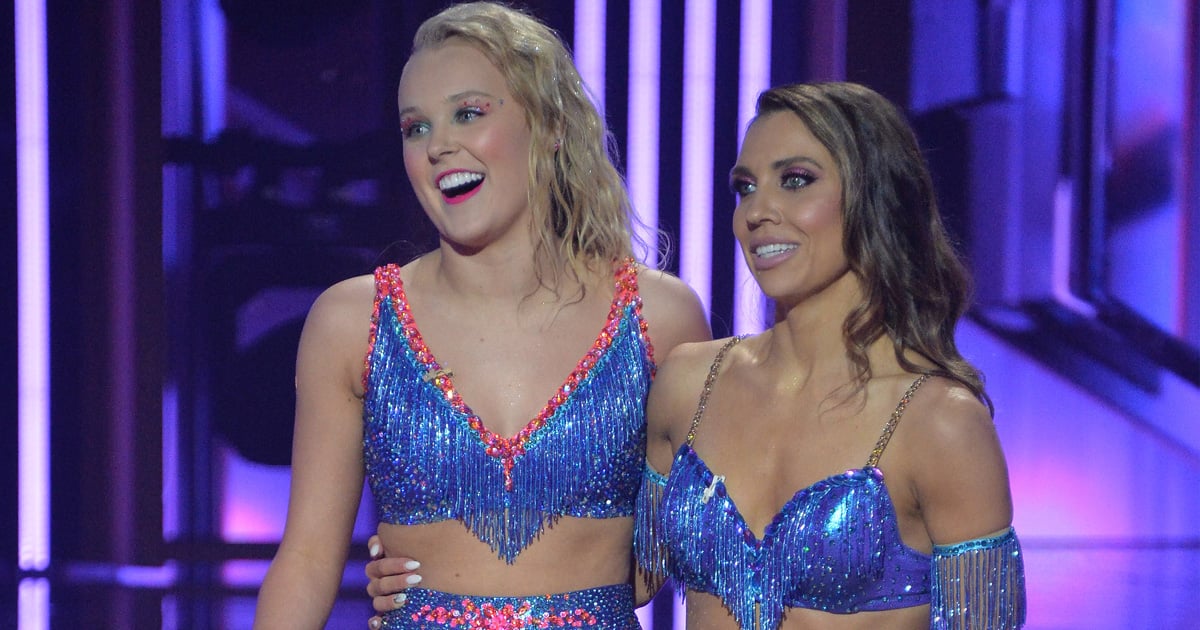 JoJo Siwa made history earlier this month when she and her dance partner Jenna Johnson became the first same-sex pair to compete on Dancing With the Stars. In a strong follow-up to their debut performance, Siwa and Johnson performed a cha-cha routine set to Lady Gaga and Ariana Grande's "Rain on Me" on Sept. 27. Covered in blue glitter from head to toe, the pair skillfully shimmied their way across the stage, delivering high kicks and twists that made the sparks in the background fade in comparison to their dazzling dance moves.
To close out the routine, Siwa and Johnson came together for a dramatic double dip just as the song cut out and the lights dimmed, demonstrating some impressive back flexibility and leg strength. Just when it looked like they were both about to fall backward, they held each other up. If the pair keep delivering performances like this, we wouldn't be surprised to see Siwa and Johnson take the stage at the Dancing With the Stars finale. Watch their full "Rain on Me" routine above.