Entertainment
Johnny Depp Wins Defamation Case Against Amber Heard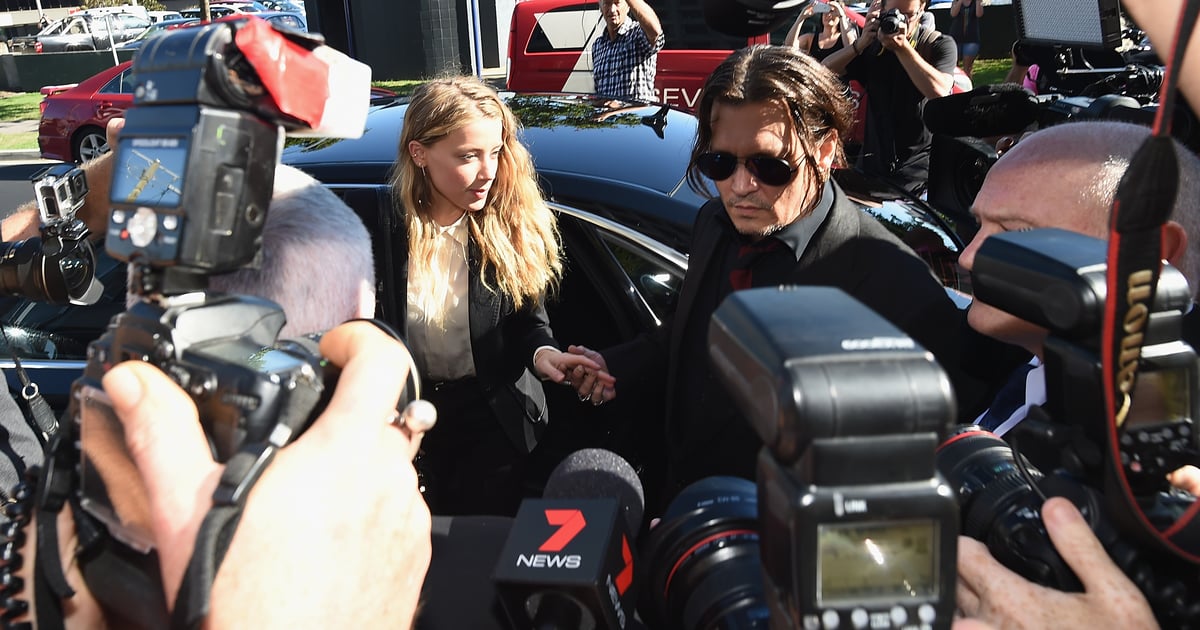 After six weeks, a verdict has been reached in Johnny Depp and Amber Heard's libel trial. On June 1, following three days of deliberation, the seven-person civil jury in Virginia's Fairfax County Circuit Court found Amber Heard liable for defamation, NBC confirmed. The jury awarded Depp $10 million in compensatory damages and $5 million in punitive damages. The jury also awarded $2 million in compensatory damages to Heard.
People reported that Depp wasn't present in the courtroom on Wednesday for the final day of the trial, but Heard was. "Your presence shows where your priorities are," Heard's spokesperson told the outlet. "Johnny Depp plays guitar in the UK while Amber Heard waits for a verdict in Virginia. Depp is taking his snickering and lack of seriousness on tour."
Minutes after the jury announced their verdict, Heard released a statement via Instagram. "The disappointment I feel today is beyond words," she wrote in her Notes app. "I'm heartbroken that the mountain of evidence still was not enough to stand up to the disproportionate power, influence, and sway of my ex-husband . . . I'm sad I lost this case. But I am sadder still that I seem to have lost a right I thought I had as an American — to speak freely and openly."
Depp and Heard's highly-publicized trial began on April 12 after the former sued his ex-wife for $50 million for libeling him in a 2018 Washington Post op-ed she wrote, in which she referred to herself as "a public figure representing domestic abuse." Heard later countersued with a $100 million claim against the "Pirates of the Caribbean" star for allegedly damaging her career. The counterclaim came after she alleged that Depp's lawyer called her allegations a hoax against the actor.
Over the course of the civil trial, several testimonies from Depp and Heard have revealed details about the ex-couple's short-lived marriage, which lasted less than two years, — including graphic claims of physical and sexual abuse, as well as aggression from both parties. The purpose of the libel trial was to get to the bottom of whether or not Heard's words published in her op-ed were, indeed, true. According to the jury's verdict today, they determined that Heard's claims were fabricated.
If you are experiencing domestic violence in the United States and need help you can go to TheHotline.org to chat with someone or call 1-800-799-SAFE (7233).