Entertainment
Jay Pharoah Has a Spot-On Impression of JAY-Z Rapping "Mary Had a Little Lamb"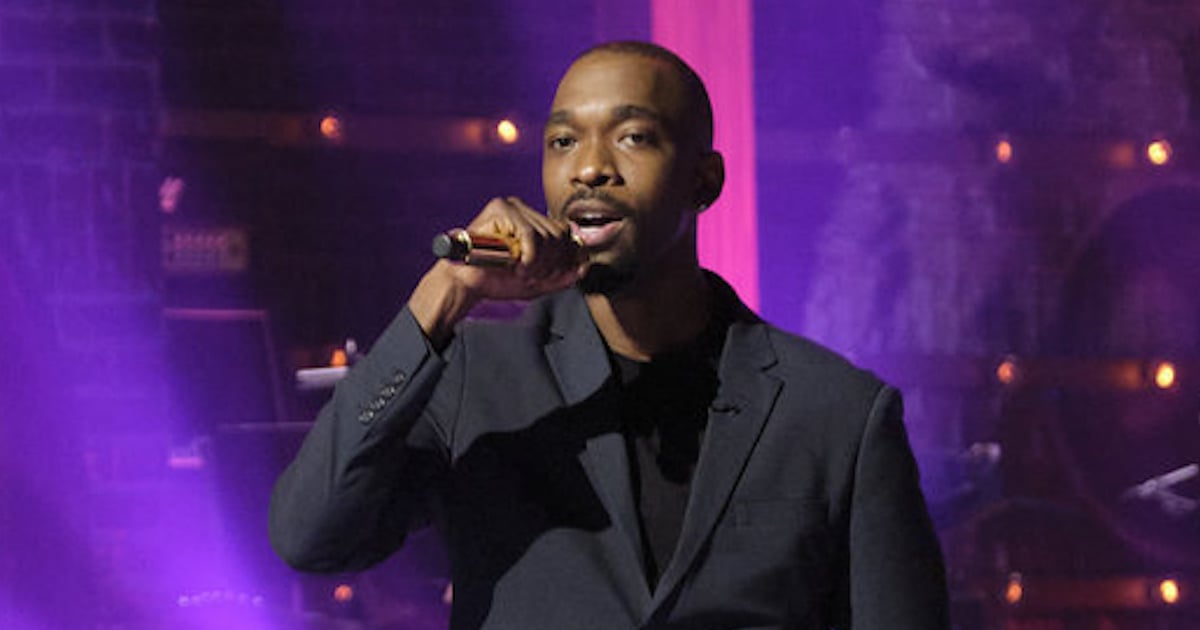 Jimmy Fallon's That's My Jam was basically made for Jay Pharoah. The comedian and former Saturday Night Live cast member appears on the new game show's Jan. 24 episode alongside fellow celebrity guests Nikki Glaser, Terry Crews, and Dan Finnerty, acing the "Wheel of Musical Impressions" challenge like no one before.
After spinning a wheel of various possible artist and song combinations, Pharoah must impersonate JAY-Z rapping "Mary Had a Little Lamb," which he nails, spitting the nursery rhyme's lyrics in a voice that's uncannily similar to that of the rapper. Still in character as JAY-Z, Pharaoh says, "Jimmy, I haven't felt this way since I was in Madison Square [Garden] for the first time" as he receives a well-deserved standing ovation from the studio audience.
The impressions don't stop there, though: Pharoah also invites a singer from the backup band, Jade Novah, to join him on stage and share her imitation of Beyoncé, turning the whole performance in to an unforgettable ode to the power couple. Close your eyes after pressing play on the clip above, and you just might think you're actually listening to the real Jay and Bey because Pharoah and Novah are that talented.