I Really Love Lizzo's Acknowledgment of How Much She and Lil Nas X Enjoy Ruffling Feathers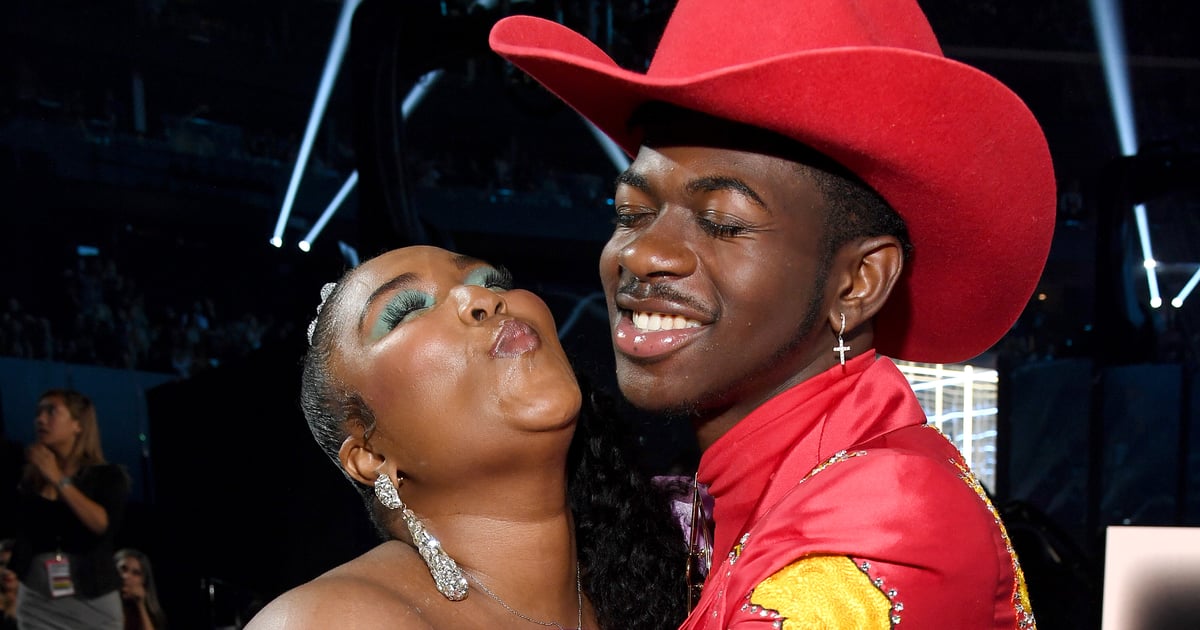 Lizzo wants everyone to recognize the significance of Lil Nas X's very existence in the pop space. "Do people realize what's happening? I have never seen anything like this in my entire life," the singer said during a recent interview with Andy Cohen on SiriusXM. Though the two artists have yet to collaborate professionally, they have been seen mingling at many award shows in the past.
"It is incredible for a pop star to be openly gay, and to perform in the same time where everything is hypersexualized, to have permission to be hypersexualized himself," Lizzo continued. "I think it's the most empowering, it's the coolest thing ever, and I love pissing people off, and he's pissing people off." Lizzo's praise in the SiriusXM interview precedes the release of Lil Nas X's long-awaited debut album, Montero, on Sept. 17. Watch the sweet interview snippet above.