Entertainment
How to React When Megan Thee Stallion Watches Your Show, Taught by Maitreyi Ramakrishnan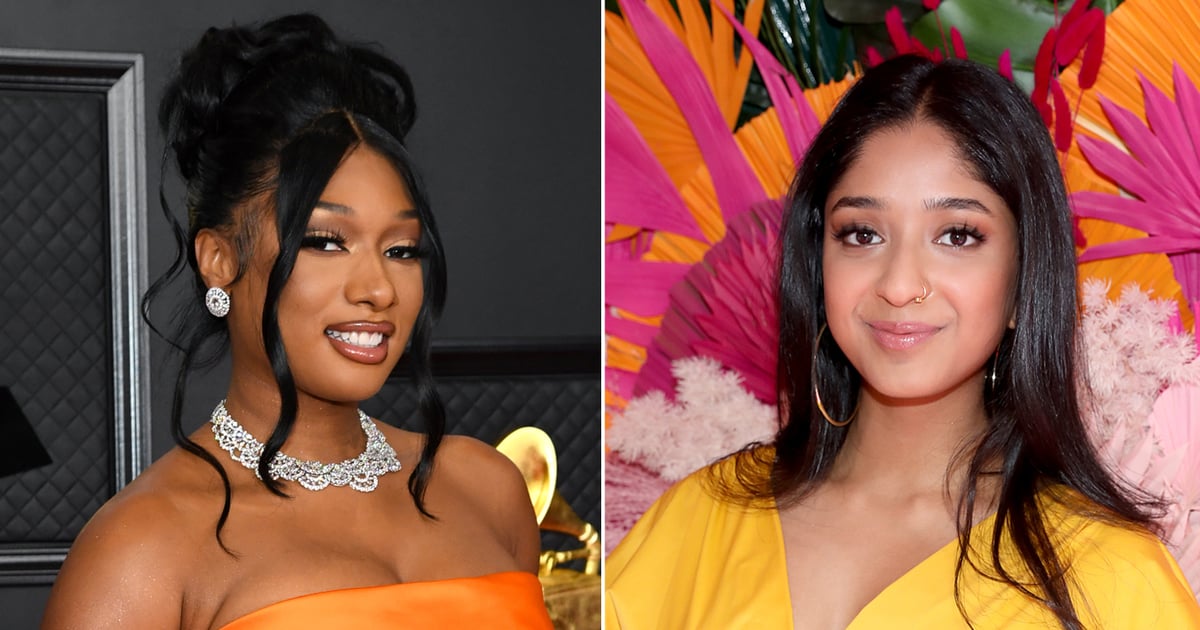 It seems everyone was speeding through season two of Neve Have I Ever this past weekend — including platinum-certified rap sensation (and newly announced Sports Illustrated Swimsuit Issue cover star) Megan Thee Stallion. Megan even went on to post a photo of the show playing on her television to Instagram Stories, which soon caught the attention of Maitreyi Ramakrishnan, who stars as Devi. To say she was excited would be an understatement.
"NOT MEGAN THEE STALLION WATCHING MY FACE WTF THIS IS EPIC," the 19-year-old actress tweeted. Referencing lyrics from Megan's latest single, "Thot Sh*t," Maitreyi added, "MY HANDS ARE ON MY KNEES PEOPLE." And while many fans of the coming-of-age show are split between Team Paxton or Ben, Maitreyi went ahead and assumed that Megan is Team Devi in another tweet. (For what it's worth, Darren Barnet, who plays Paxton, recently told POPSUGAR he's also Team Devi.)
Megan has yet to respond to Maitreyi, but we'd like to think this is the beginning of a beautiful friendship. Megan might even be next season's surprise narrator. Just throwing it out there.