Entertainment
How the Newest Iteration of Candyman Brings the Story Full Circle With Its Ending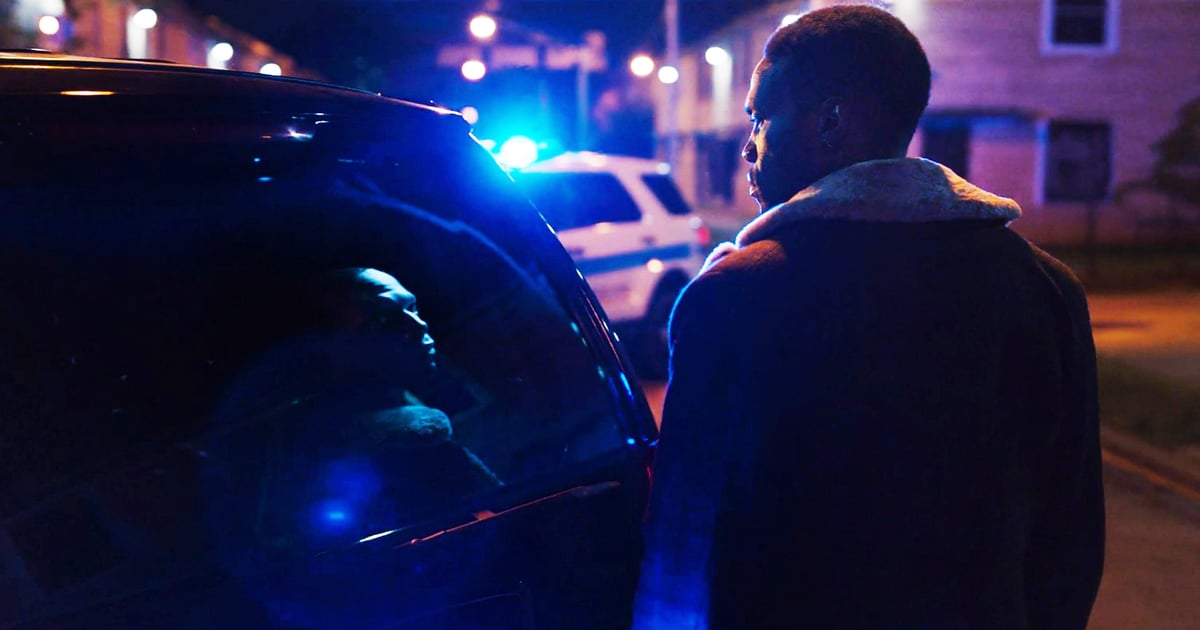 Content warning: The following story contains mentions of police brutality and death.
Even if you've never seen 1992's Candyman, there's a good chance you know what happens when you say the name "Candyman" in the mirror five times. For 2021's Candyman, which serves as a direct sequel to the 1992 film of the same name, director Nia DaCosta has managed to capture the anxiety and dread that come with saying his name and utilized it in a way that's fresh for today. The film, which premiered on Aug. 27, brings the story that began in 1992 full circle with an ending that feels like a punch to the gut. Read ahead as we break down the ending, including how the film connects to its predecessor.
Candyman 2021's Premise
Chicago artist Anthony McCoy (Yahya Abdul-Mateen II) is struggling to find inspiration for his latest show. When his girlfriend Brianna Cartwright's (Teyonah Parris) brother shares the story of Candyman, Anthony makes the acquaintance of Cabrini-Green resident William Burke (Colman Domingo). William expands upon what little Anthony knows about Candyman, and the artist soon finds himself reinvigorated in a way he can't explain.
After failing to impress a critic with his latest piece, which involves invoking Candyman's name, Anthony makes a scene at the studio where Brianna works. This causes the girlfriend of the studio's owner to summon Candyman, resulting in their deaths and bringing attention to Anthony's work. Much like Helen Lyle before him, Anthony finds himself wholly consumed with Candyman. It soon becomes clear there's more to the story that William isn't telling Anthony and that Anthony's mother, Anne-Marie McCoy (Vanessa Williams), might be hiding something from him as well.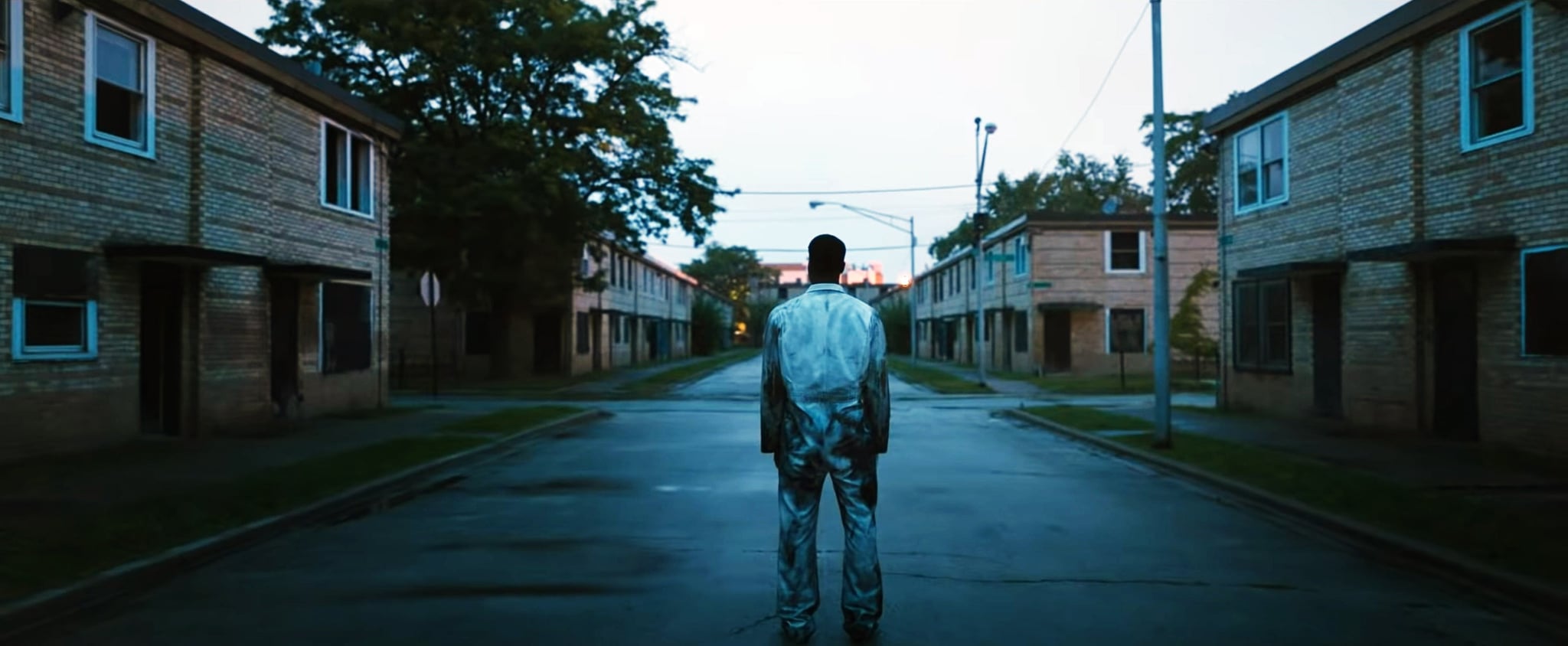 William Burke Is One of Candyman's Disciples
One of the recurring themes in both films is that once you've been marked by Candyman, your demise is almost ensured. Not only is William the reason that Sherman Fields gets beaten to death by the police in 1977, thus creating a new iteration of the hook-handed legend, but he is also a witness to the death of his sister and her friend as a result of the Candyman summoning ritual. In the present day, he continues to feed Anthony bits and pieces of the different Candyman legends to keep the other intrigued. Toward the end of the film, he kidnaps Brianna so he can "have a witness" to the creation of the newest Candyman.
Seeing as William owns a laundromat and still resides in Cabrini-Green when most other residents have moved away, it's safe to assume he's been stuck in a loop since the traumatic events of 1977. Whether or not he took it upon himself to spread the word of Candyman or had been in contact with the entity is unclear. Regardless, he created the present-day Candyman by cutting off Anthony's hand, outfitting him with a hook where his hand once was, and calling the cops so they would continue the cycle of violence.
Anthony McCoy Was Always Destined to Be Candyman's Victim
During the first film, Tony Todd's Daniel Robitaille tells Helen, "It was always you." She was meant to be his victim and fulfilled her destiny when she saved baby Anthony from being Daniel's victim in 1992. Although Anthony and his mother, Anne-Marie, are able to live a relatively normal life in Cabrini-Green the first two years following the events of 1992's Candyman, she reveals in the 2021 film that someone broke the pact of not saying "his" name, allowing Candyman to find Anthony. Because of this, she keeps the traumatic events from Anthony's past hidden from him, effectively dooming him to repeat the cycle. It doesn't matter where he goes or what he does, because, as with Helen, once Candyman knows where you are, he will stop at nothing to have you, kill you, or ruin your life. Had Anthony known about his past prior to the events of the film, perhaps he would've avoided the topic completely.
Candyman Will Never Be Contained
What's interesting about this version of Candyman is that it expands upon the legend's lore as defined in the first film. Instead of there being one Candyman, there are four. As William says in the film, "A story like that, pain like that, lasts forever. That's Candyman." He further goes on to say that Candyman is used to explain such extreme violence against the Black community as a way of dealing with it. Each iteration of Candyman, including Daniel Robitaille in the 1890s, William Bell in the 1920s, Samuel Evans in the 1950s, and Sherman Fields in 1977, was born out of violence or an act of hate upon them. Even Anthony's Candyman creation fits these criteria, as he's shot to death on sight by the Chicago cops, despite being motionless in Brianna's arms.
As a result, Brianna uses Anthony's Candyman to get her revenge on the very cops who ended his life. When he is finished, Candyman, now as Daniel instead of Anthony, asks Brianna to "tell everyone." The cycle of violence will never end, and regardless of what Brianna tells others, whether it's what happened to Anthony or the legend of Candyman, there will always be those who won't believe he is real. This opens the door for an entirely new generation to "say his name."