Entertainment
How Reservation Dogs Seeks to Challenge Hollywood's Version of Native Life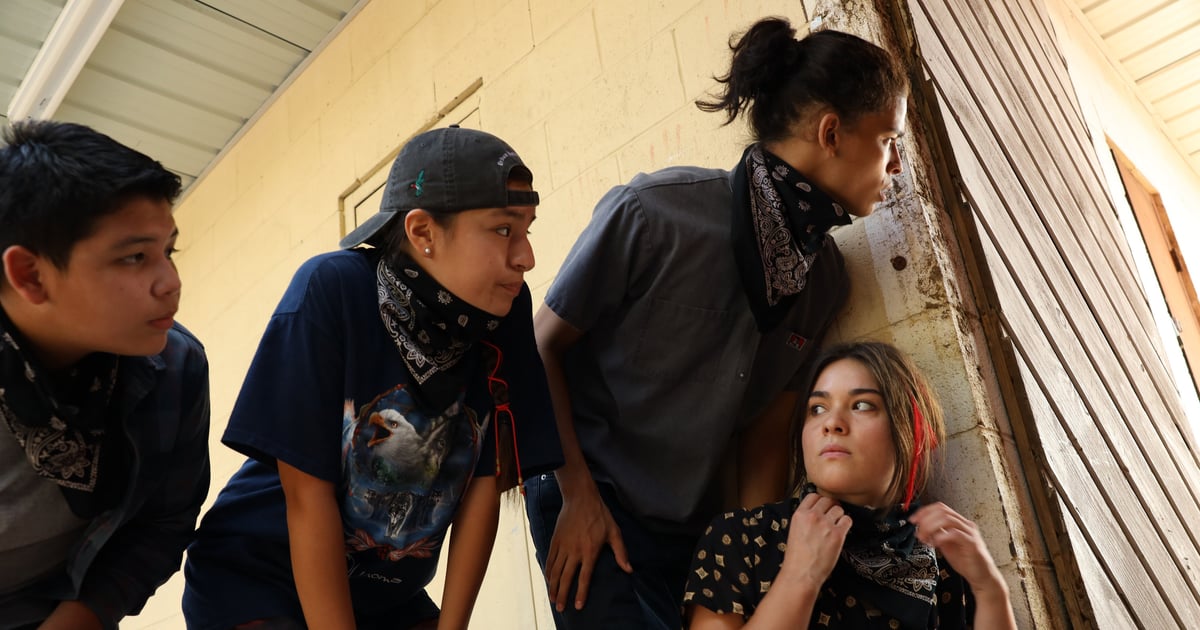 Representation is a major focal point in Hollywood – not just in regards to who is seen on TV, but how they are seen. For Native and Indigenous people, this struggle has particular significance. Long depicted on screen as outsiders or villains in dramatic roles, audiences were taught to fear, pity or hate them. New shows like Reservation Dogs aim to change that.
Premiering August 9 on FX on Hulu, Reservation Dogs follows a group of rural Oklahoma teens who commit minor crimes, get into fights with rivals and generally dream of getting the heck out of town. It's created by filmmakers Sterlin Harjo, who is Seminole/Muscogee Creek, and Taika Waititi, who is part Māori, the indigenous Polynesian people native to New Zealand. Every writer, director and series regular on the show is Indigenous. And the show is, quite significantly, a dark comedy.
"I think one of the similarities in Indigenous communities is humor," Harjo said when he joined Waititi and the cast for a panel as part of the all-virtual Television Critics Association summer press tour. "All the stories that Taika and I would tell would be funny. They wouldn't be sad and depressing, which is the only stories that ever get told about Native people. So when we were doing the show, it was like — from the beginning it was going to be a comedy because of that."
Indigenous rappers (and America's Got Talent alums) Lil Mike and Funny Bone co-star in the series and serve as, what Harjo describes as, "the village gossips" who know everyone's business. Zahn McClarnon, who is mostly known for dramatic work in projects like FX's Fargo and HBO's Westworld, where he appears as a slow-on-the-uptake cop. And the titular foursome of renegade kids who equally harass and love one another, are played by Devery Jacobs, D'Pharaoh Woon-A-Tai, Lane Factor and (with particularly skilled comical timing) Paulina Alexis.
Harjo shared that he was influenced by seminal movies of the '80s and '90s like Friday, The Goonies and Boyz n the Hood. Jacobs' character is named Elora Danan, like the baby in the Val Kilmer movie Willow and, yes, there is a scene where all the teens wear black suits like the criminals in Quentin Tarantino's 1992 film Reservoir Dogs.
But the show also is mired in pain and sadness. Characters have lost parents and they're all still grieving over the fifth member of their gang, who died the prior year. One episode discusses the area's dire healthcare options. In the midst of their struggle, however, Harjo still wants to make sure comedy is allowed.
"Non-Natives are always afraid to laugh at Native things because they've been trained so hard to see us with earnestness and like we're precious," Harjo says. "And so you have to give them permission."
An example: After getting knocked down by a paintball drive-by from another gang, Woon-A-Tai's begins to see visions of a Native warrior on horseback. Played by activist Dallas Goldtooth and named William Knife-Man, the character claims that he's more of an "unknown warrior" who would have totally taken out George Custer on the battlefield if his horse hadn't tripped and crushed him.
"That is the ghost stereotype, that you always get visited by an ancestor," says Waititi. "I always loved the idea that in these big battles [like] the Battle of Little Bighorn, there were some pretty uncoordinated warriors. There were dudes falling off the horses and breaking their necks by accident and didn't have a glorious life."
He adds that "It's like with every culture. There are people who aren't very good at stuff."
Most importantly, Harjo says, is that "Native Indigenous kids from different communities" will be able to watch Reservation Dogs and "be able to see themselves reflected on screen."
"I think it's important to feel seen," he says. "As kids that grew up without seeing ourselves reflected on screen and if it was reflected on screen, it was all wrong … that's not what we're trying to do, we're just trying to entertain you and tell a good story."