Entertainment
Here's Why You Won't Be Seeing Samantha in And Just Like That…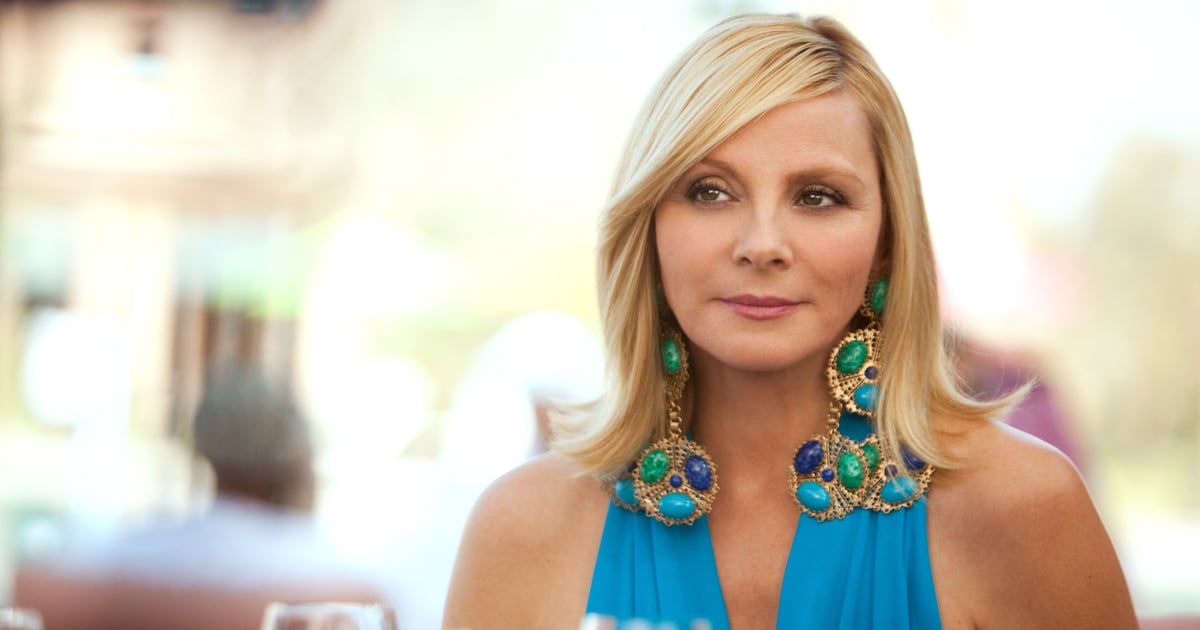 Image Source: Craig Blankenhorn / HBO Max
And Just Like That, we finally know what happened to Samantha Jones (Kim Cattrall). The first two episodes of the limited Sex and the City revival series on HBO Max seemed to pick up right where Carrie (Sarah Jessica Parker), Charlotte (Kristin Davis), and Miranda (Cynthia Nixon) left off at the end of the Sex and the City 2 movie. While the fabulous fan-favorite foursome has since become a trio because of Cattrall's decision to pull out of the franchise, the series did reveal what Cattrall's beloved character, Samantha, is up to in 2021.
Where is Samantha in And Just Like That…?
Turns out, public relations maven Samantha has moved to London for work and no longer speaks with her former besties — all because Carrie wanted to end her professional relationship with Samantha as her book publicist because of how much the book publishing industry had evolved.
Writer-director-showrunner Michael Patrick King explained at the red carpet premiere that addressing Samantha's absence had a lot of "emotional qualities" in the series. "I love Samantha. We love Samantha. We know the fans love Samantha. So when Kim didn't want to do the show and didn't want to play Samantha anymore because of her own reasons, I had to find a way through the storytelling to respect what the fans felt about Samantha," King told Vanity Fair. "Rather than ignore her, we still made her part of the story, and to honor Samantha."
Why isn't Kim Cattrall in And Just Like That…?
Cattrall previously told The Mail in July 2019 that she would "never return" to the role of Samantha. "You learn lessons in life, and my lesson is to do work with good people and try and make it fun," she said.
Still, ahead of the And Just Like That… premiere, Parker said there is no ill will between the former co-stars in the comment section of a Jan. 10 Instagram post about the reboot. "No. I don't dislike her. I've never said that. Never would," she wrote. "Samantha isn't part of this story. But she will always be part of us. No matter where we are or what we do. X."
As for Davis, she seems to have the same respect for what Cattrall brought to the franchise. "We love Samantha," she said during a Dec. 7 appearance on the Today show. "Samantha is never not going to be a part in some way, so there is respect for Samantha. It's part of the story. We'd never disrespect Samantha."
Could Samantha be back if And Just Like That… gets a second season? We can't help but wonder what will happen!