Entertainment
Harley Quinn Smith Is "So Proud" of Cruel Summer Season 1, and We Need a Renewal ASAP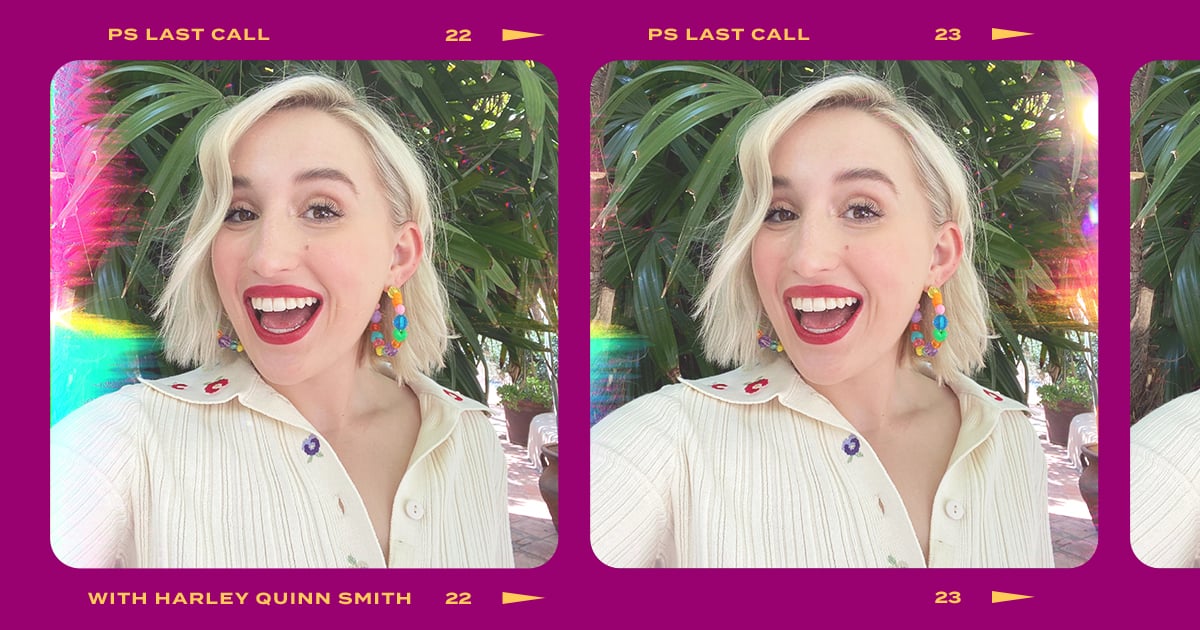 In our Q&A series Last Call, we get down to the bottom of every last thing with some of our favorite celebs — from the last time they were starstruck to the last song they listened to. This week, Harley Quinn Smith takes our call.
Harley Quinn Smith has been acting since she was very young, including appearing in a handful of her dad Kevin Smith's films, but her latest role as Mallory Higgins on Cruel Summer really has fans raving. Ever since the thriller first premiered on Freeform, people have been completely captivated by the mysterious storyline and, of course, the talented cast. In honor of the fan-favorite series, we chatted with the 21-year-old actress about everything from the "magical" last day on set of Cruel Summer to the last time she was starstruck. Fingers crossed Freeform gives the people what they want and renews the show for another season!
What was your last day on set of Cruel Summer like?
It was actually so much different than I thought it would be. I'm such an emotional and sensitive creature, so whenever I wrap a project, I always sob myself into an oblivion. I was majorly dreading wrapping season one of Cruel Summer because this project has been a part of my life for the past year and a half, so I didn't know how to say goodbye to it. I felt so much anxiousness and anticipation about wrapping weeks before it happened. However, when the time came, I was actually so at peace with it. When they called a season wrap on me and my character Mallory, I just felt so elated. We worked so hard on this show and had some major setbacks (like COVID and the winter storm that went through Texas while we were there), so to know that we beat all the odds and finished it anyways was the most incredible feeling. I will never forget being there with all my cast mates and just feeling so proud of what we accomplished. It was a really magical last day.
What's the last thing you did for self-care?
The last thing I did for self-care was sleep the entirety of last weekend. It was lovely.
What's the last song you listened to?
"Vow" by Garbage. I've been going through a real Garbage phase lately.
What's the last piece of advice you received that changed your life?
Damn, that changed my life? That's a tough one. I don't know what the last piece of advice was, but something that really turned my life around was a quote I saw online when I was like 15. I don't even know who said this or where it came from, but the quote is, "Dreams don't work until you do." I wrote it on my mirror with a white board marker when I was having some sort of an identity crisis and I left it there for probably four years. It just really spoke to me and made me refocus my attention on what I wanted.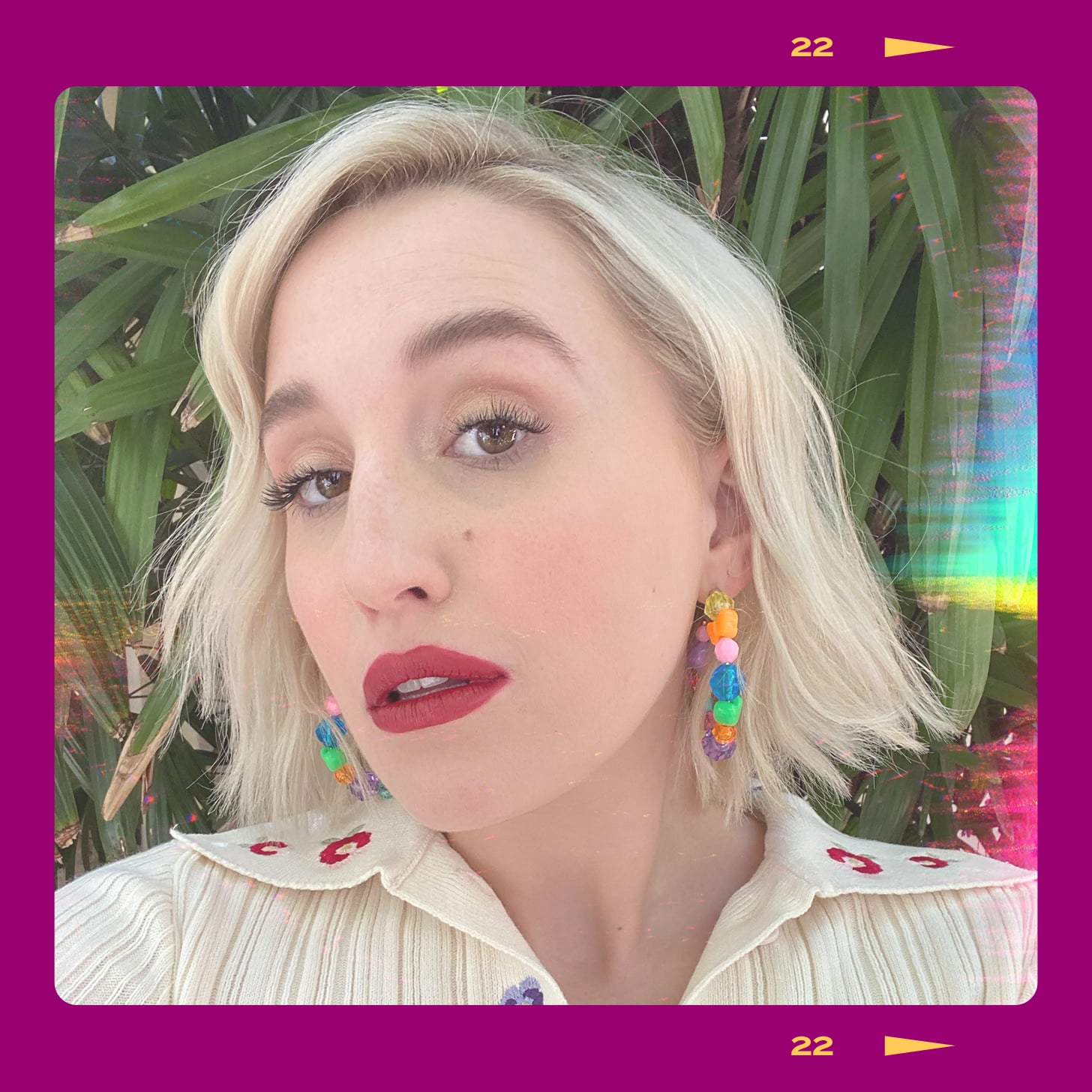 What's the last thing you texted?
To my boyfriend, Austin: "Can you get the post mates thank you I love you." A text I pretty much send multiple times a day.
What's the last show you binge-watched?
Ooo, I'm not proud to say this at all, but I can't lie. It was Vanderpump Rules.
What's the last thing you ordered online?
Sunglasses from Lisa Says Gah.
What's the last photo on your camera roll?
A picture of the Hulu home screen because Cruel Summer is on it!!!!
What's the last thing you do before going to bed?
Every night, I watch Scooby Doo as I'm falling asleep. So the last thing I do before I go to bed is choose which Scooby Doo I'm in the mood for.
What was the last gift you received?
My sweet friend Maya sent me vegan cupcakes for the premiere of Cruel Summer!
What was your last workout?
I went to my personal trainer and got my ass kicked by resistance bands. I'm currently very sore.
What's the last book you read?
I reread my favorite Courtney Love biography, Courtney Love: Queen of Noise by Melissa Rossi for like the third or fourth time.
When was the last time you were starstruck?
A few days ago, I was driving in Silverlake with my best friend Olivia. She was the driver, I was the passenger. I opened Instagram and to my absolute shock, I saw Courtney Love commented on my photo. I started yelling, "Olivia you need to pull over right now" and she was like, "Oh my god what, are you okay?" I was so speechless I couldn't even talk so I just showed her. I proceeded to call my boyfriend, my family and my manager. She simply commented a series of emojis, but the fact that she knew I existed blew my mind. She's my ultimate inspiration and it's my biggest dream to make a biopic about her in the future, so clearly I was quite starstruck.
Image Source: Courtesy of Harley Quinn Smith