Entertainment
Fear Street: 1978: This Fan Theory Proves C. Berman Might Be Working With the Witch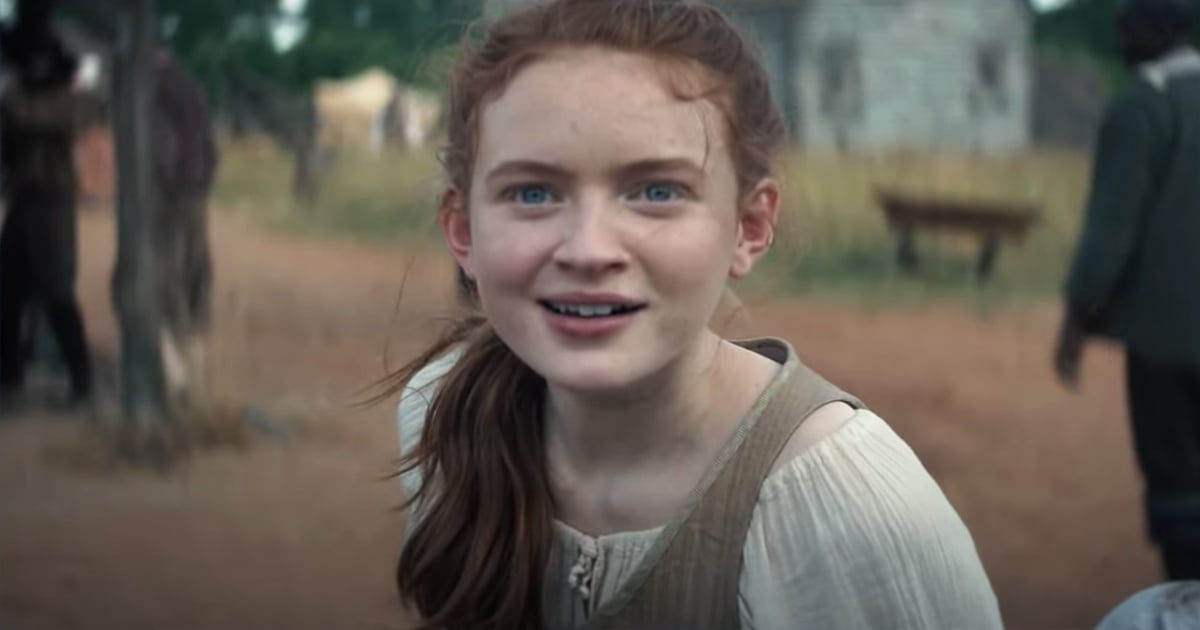 Image Source: Netflix
Sh*t is getting real in the second installment of the Fear Street trilogy and Sarah Fier's case is one that would send even the Scooby gang running. Like a supernatural blast to the past, Fear Street: 1978 sees camp counselor Cindy Berman (Emily Ruddd) and her younger sister Ziggy (Sadie Sink) fight off ax-wielding serial killer Tommy Slater (McCabe Slye), aka Cindy's boyfriend, who's been exposed to Sarah Fier's chilling curse. Fast forward to the last few minutes of part two and we learn that C. Berman (Gillian Jacobs) — the Shadyside resident Deena turns to for help in Fear Street: 1994 — isn't Cindy, as many fans predicted, but Ziggy, aka Catherine Berman. With the mystery of C. Berman's true identity solved, fans suspect that she might be hiding an even darker secret.
Is C. Berman Working With Sarah Fier?
As the only Shadyside survivor of the Camp Nightwing massacre, the now adult Ziggy has built her life around avoiding the wicked curse of their small Ohio town and is reluctant when Deena and Josh come to her for help. In the second film, she's seen bolting her doors and windows, presumably to keep out any unwanted dark entities. But it's possible that the horrors she faced at camp in 1978 aren't the only reason Ziggy knows she should be cautious. In a Reddit post on July 4, user mynameisboba842 suggested that C. Berman — who is suspiciously still alive 16 years later, despite the fact Sam was possessed within hours of dying — might be working on Sarah's behalf to spare herself the same fate as her sister.
"My theory is Gillian Jacob's [sic] character is working on behalf of Sarah in exchange for being spared (and may be the person Deena's brother is speaking to online)," they wrote. "I don't think dying breaks the curse, only delays it. This is why Sam is still being targeted. I think there's more to Sam than just her disturbing the bones (which only happened because of Deena's nose bleed, which I'm guessing was caused by Sarah to make sure Sam came into contact with the bones)."
This theory posits that C. Berman — who, by the laws of the witch's curse, should be dead — made a deal with Sarah Fier to keep herself alive and dodge any future supernatural attacks by doing her bidding. Is she dropping clues around town for unsuspecting teens to fall into Sarah's clutches? Does she select who the next targets will be? Is she more in control of the curse than we think? It's difficult to say, but we have our fingers crossed that Fear Street: 1666 will shed some light on her mysterious role.
Who Is the Queen of Air and Darkness?
The Reddit theory also suggests that C. Berman could be on the other end of Josh's AOL chatroom, posing under the username queenofairanddarkness. During their chats, the queen brings up both the massacre at the mall and the '78 Camp Nightwing massacre, proving that they're no amateur when it comes to researching Sarah Fier's dark legacy.
At first glance, the name does have an inherently mystical ring to it, but a quick peek online reveals that it might also reference the 1939 novel The Queen of Air and Darkness by T.H. White, the second book in his fantasy series The Once and Future King. The book, inspired by the tale of King Arthur, tells the story of King Lot and the downfall of the royal at the hands of the Orkney clan. The title of the novel refers to Queen Morgause, King Lot's wife and a witch whose magic takes precendence over her love for her family. With a username like that, it's difficult not to believe something witchy is going on with Josh's online friend. Considering that the screen names in the chat — ajdhauser, BodhiEllenWight, blugirll, Mcaeli, and Jaengles918 — don't have much thought put into them, queenofairanddarkness definitely stands out.
Some fans have theorized that queenofairanddarkness might be Sarah Fier herself. Sure, she's a powerful witch who's been wreaking havoc on an entire town for 300 years, but something tells us she's not super internet savvy. So it's possible that she would choose to work through a human host like C. Berman to keep the more suspicious Shadysiders on their toes. But it's more likely that C. Berman uses the chat as an outlet for her obsession with the supernatural and to keep tabs on what horrible new happenings Sarah Fier has in store for them next. Of course, the queen could be a regular kid who just happens to love supernatural lore as much as Josh, so we'll have to wait and see.
What Is C. Berman's Role in Fear Street Part 3?
By the end of Fear Street: 1978, C. Berman ultimately decides to help Deena and her friends, even telling them exactly where to dig up Sarah Fier's missing hand. This suggests that, even if she has been working with Sarah, she's done with the centuries of heartbreak and fear and wants to put an end to the curse once and for all — or so we hope. Given that the previous two Fear Street films have had twist endings, anything could happen in the final movie. Only Fear Street: 1666 will reveal the truth, so check out the trailer for the final installment in Fear Street trilogy ahead and read up on which R.L. Stine books the movies are based on to prepare yourself here.