Entertainment
Everything We Know About Lorde's Solar Power Album, Including the Potential Release Date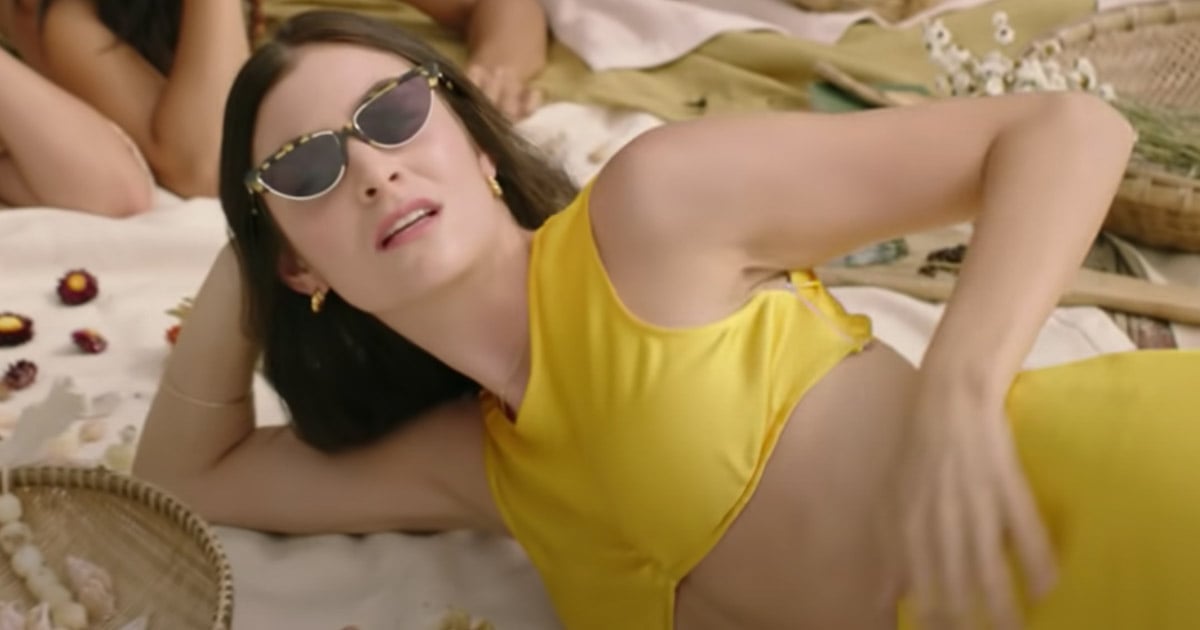 For four years, we clung to the heart-pounding theatricality of "Green Lights" and the cry-yourself-to-sleep piano tempo of "Liability," repeatedly refreshing the onion ring review Instagram account for any sign that Lorde hadn't forgotten us. On June 10, the "prettier Jesus" came frolicking back into our lives in the sunny, flirtatious "Solar Power" music video, radiating sunshine in a yellow two-piece and promising a summer of warmth, joy, and rejuvenation.
"You're all gonna watch me disappear into the sun," Lorde sang at the end of "Liability," possibly hinting at an era that 2017 us wasn't ready for yet. Like photosynthesis for the soul, Lorde's new single is warm, upbeat, and pulsing with a vibrant energy not found in its musical precursors. Where Pure Heroine gave us orange juice, Solar Power is already giving us mimosas on the beach and endless supplies of cocktail umbrellas. Find out more about the inspiration behind her upcoming album and what Lorde has been up to in the last four years here.
Where Has Lorde Been Since Recording Melodrama?
After taking a trip to Antarctica, it's no wonder Lorde is ready to dip her toes in the sand. In early 2019, the "Supercut" singer ventured into the freezing tundra and returned with a renewed awareness for climate change, going so far as to release a photo book of her adventures with shots taken by her friend Harriet Were, titled Going South.
"When I went to Antarctica, I hadn't yet started writing again after finishing Melodrama," she wrote in the November 2020 issue of her newsletter. "I realized after the trip that what my brain had been craving was a visit to an alternate realm. Albums live in their own realms in a way, and Antarctica really acted as this great white palette cleanser, a sort of celestial foyer I had to move through in order to start making the next thing. In the plane coming down to land, I had this very intense bolt-of-lightning thought, which in all its eloquence was literally 'DON'T MAKE SH*T RECORDS,' lol."
What Will Lorde's New Album Be About?
E-MAIL! 🚨🚨🚨🚨🚨 pic.twitter.com/B2zlbz2QO6

— Lorde Brasil ☀️ (@LordeBrasil) June 10, 2021
Cheeky in more ways than one, Lorde's "Solar Power" music video gave us a glimpse at what to expect in the upcoming album. Released shortly after the cover artwork leaked online, the video sees Lorde running barefoot through the sand, laughing, jumping, and embracing the natural ebb and flow of the waves on the beach. Even the album artwork, a photo taken by her "best mate" Ophelia Mikkelson Jones while lying in the sand, is a celebration of fun and solar-powered inhibition.
"There's someone I want you to meet," she wrote in a newsletter to fans on June 10. "Her feet are bare at all times. She's sexy, playful, feral, and free. She's a modern girl in a deadstock bikini, in touch with her past and her future, vibrating at the highest level when summer comes around. Her skin is glowing, her lovers are many. I'm completely obsessed with her, and soon you will be too. It's my divine pleasure to be introducing you, at long last, to my third studio album, SOLAR POWER."
Further describing the album, Lorde referred to it as "a celebration of the natural world, an attempt at immortalizing the deep, transcendent feelings I have when I'm outdoors. In times of heartache, grief, deep love, or confusion, I look to the natural world for answers. I've learnt to breathe out, and tune in. This is what came through . . . I made something that encapsulates where I'm from — my family, my girlfriends, my outdoors, my constant ruminations, and my unending search for the divine."
When Is Lorde Releasing Her Third Album?
Packing on the cryptic energy that's had us on the edge of our seats for years, Lorde added in her newsletter, "You can look to the natural calendar for clues." Considering that "Solar Power" was released on the day of 2021's only solar eclipse, fans speculate that Lorde may be hinting at a cosmic connection with her new album. The hint has many fans convinced the album will make its debut on Sunday, June 20, the day of the summer solstice in the Northern Hemisphere. Even if we have to wait a little longer, we're prepared to play the entire album on repeat with the windows rolled down as soon as it arrives.
"I'm trying to listen to what's out there more and the vibe I got was that you're ready for this, that you need it," she wrote. "I want this album to be your summer companion, the one you pump on the drive to the beach. The one that lingers on your skin like a tan as the months get cooler again." We've got our cat-eye sunglasses on and a thirst for summer, so give us the acid green, the aquamarine, the salty breeze, the swaying palm trees, and everything in between, Lorde. We're ready.