Entertainment
Dominican Filmmaker Elyssa Aquino's Debut Short, Secadora, Puts Afro-Latina Lesbians in Lead Roles
While we have seen more representation of people of color in the entertainment industry in recent years, the progress has been slow, especially when it comes to diverse Latinx representation in film, TV, and media. The mainstream portrayal of Latinidad is often of white or mestizo Latinxs, with Indigenous and Afro-Latinxs still being erased. If we needed any reminders that there's been very little improvement when it comes to the visibility of dark-skinned Latinxs in lead roles, Lin-Manuel Miranda's In the Heights confirmed it. The Hollywood adaptation of the Broadway musical is set in NYC's Washington Heights, a community that mostly consists of Dominicans, and yet not a single dark-skinned Afro-Latinx was cast in a lead role. After being disappointed by the lack of Afro-Dominican representation in the film, Dominican-American filmmaker and Bronx native Elyssa Aquino was ready to make the changes she's been wanting to see. Four months ago, she shot Secadora, her first short film, which follows the love story between two uptown Afro-Dominican lesbians, and the trailer is officially out!
"Secadora is a film that represents a multitude of marginalized voices in the Latinx community, including the LGBTQ community," Aquino exclusively told POPSUGAR. "I don't watch many films that have LGBTQ representation, so for me, that was the first aspect, was having Afro-Latina lesbians being their authentic selves and just being honest, open, and vulnerable. The second, I would say, was including the African diaspora conversation in our community, which is still so taboo . . . People are still scared to talk about it even in terms of that identity within ourselves — that identity struggle. I just feel like it had to be displayed. I wanted to make people uncomfortable, because it is a real conflict that people have, but I also wanted to bring knowledge, too, because there's a lack of information in our community still regarding slaves existing in the Dominican Republic."
The 13-minute film tells the story of two Afro-Dominican women named Cynthia (played by Dominican-American actress and influencer Talisha Liburd, known as @wordtoliburd on Instagram) and Laura (played by Dominican-American actress Sheila Ducasse), who meet somewhere in uptown Manhattan, are instantly attracted to each other, and spend a great day together until a conversation around identity leads to some tension.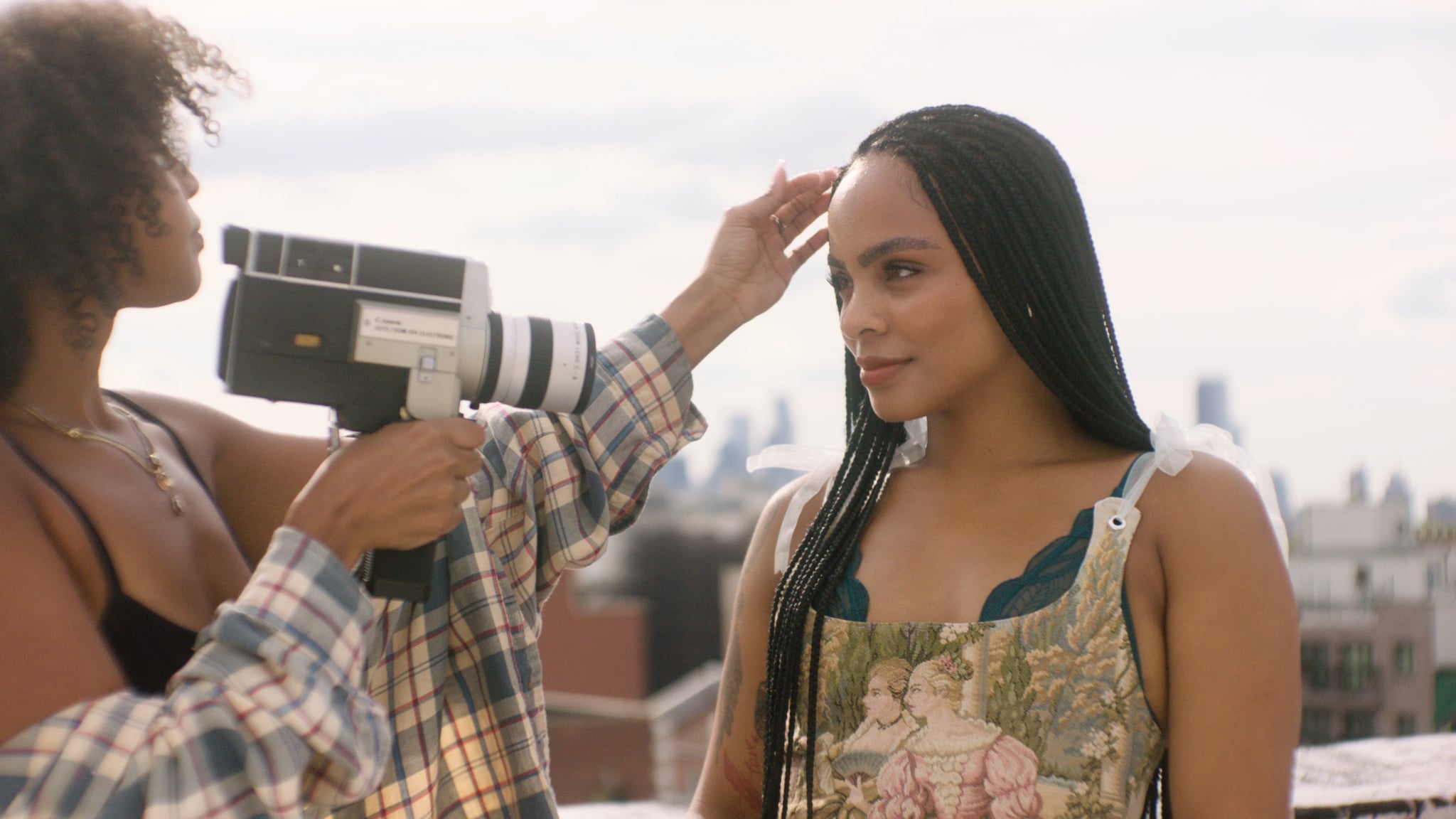 "There's one scene where Laura is playing with Cynthia's hair, and she asks her in disbelief how she's never straightened her hair before. She's like, 'What's up with that?' And Cynthia goes, 'I don't like my hair straight. I don't feel comfortable.' But Laura insists she'd look so good with her hair straight and even teaches her how to set her hair in rollers," Aquino said. "It kind of foreshadows what the movie is about, because there's one girl who is still struggling with [identity] and white washing herself and the other who is super against it. In one scene, Cynthia looks in the mirror after Laura had done her roller set and goes, 'This is so stupid,' and takes the rollers all out and moves on. While that was a funny scene, it actually meant so much more."
While the film is never set in a Dominican hair salon, known for their sleek, straight blowouts and wash and sets, Aquino titled it Secadora, which translates to hooded hairdryer, to drive home the point of how Eurocentric beauty standards and whiteness have been pushed on the Dominican community through beauty with the straightening or "white washing" of hair but also in the denial of African heritage.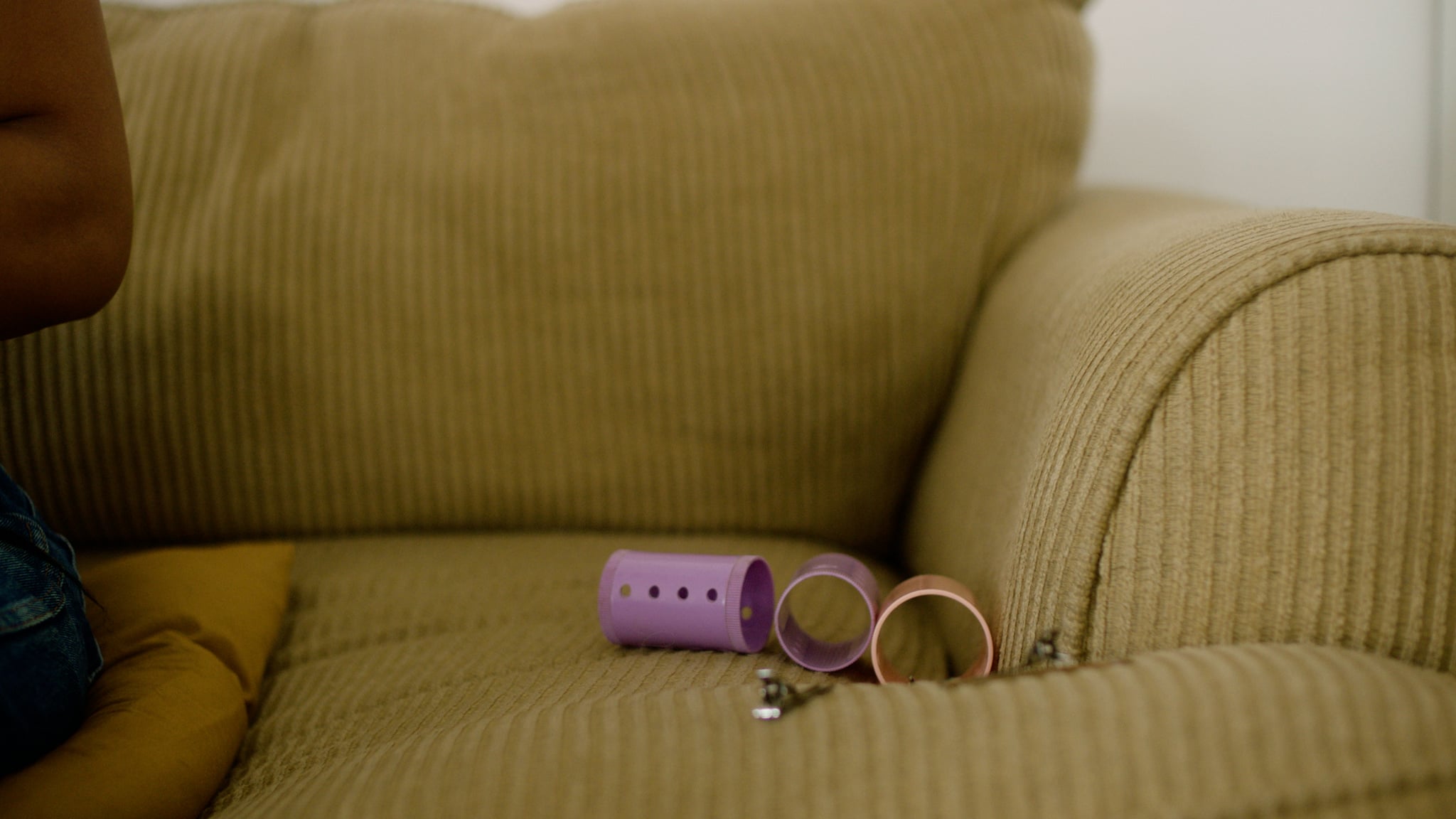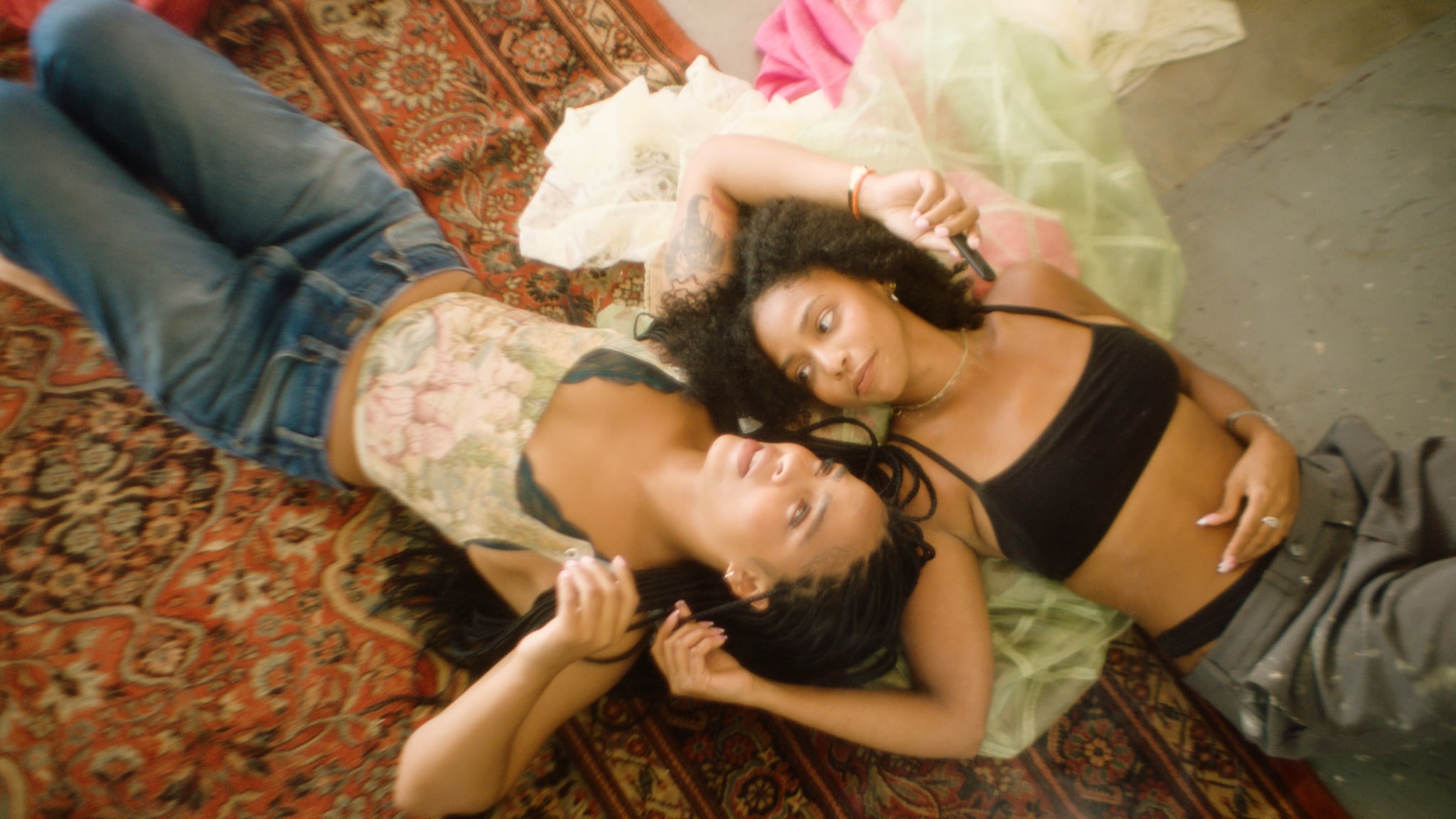 In the last scene of the short, Cynthia is overjoyed she's met a woman she really connects with and relates to and vocalizes that while also referring to her and Laura as Afro-Latinas. Laura is instantly uncomfortable and responds expressing how much she hates that term and how she doesn't identify as Black but only as Dominican. The two find themselves in a heated argument that results in Laura eventually walking away. Aquino wanted to use this scene to highlight some of the intolerances that exist today in our culture when it comes to people's individual identity journeys.
"I would hope that the message of this film would touch on the lack of tolerance that exists right now when it comes to conversations about identity. For me, it's not supposed to be black or white. I want people to understand that both the characters are still good people. Neither is necessarily right or wrong, because it's such a complicated thing," she said. "I hope that people would get that this is about tolerance and if we did tolerate each other's opinions or just where they are currently at, maybe things would go better. Maybe there would be more love and compassion. Isn't that what we want? We can't achieve anything if we don't have these conversations. Learning and unlearning is equally as important."
Aquino was very intentional about making her lead characters Afro-Dominican lesbians but was also intentional about who she hired behind the camera. She hired LightChild Studios, a women-led and POC-owned creative studio based in New York, for audio production. She also hired Isabella Tan, a Malaysian and Taiwanese woman, as her director of photography. The film was shot earlier this year, mostly from a studio in Brooklyn, and Aquino was able to fund it through the Inwood Film Festival Filmmaker Fund Grant Award she applied for. While shooting during COVID came with its fair share of challenges, Aquino still managed to shoot the entire film in close to four months. She's already submitted it to quite a few film festivals, including the Inwood Film Festival, and is currently waiting to hear where she might be accepted.
Her mission behind the film is for folks to experience a Dominican-American filmmaker sharing true stories about the Dominican-American community. "It's extremely important for me. I watch so much television, and I always feel like, damn, I can't relate to these people, and if I can, it's not made by anyone who looks like me, which is really problematic," she said. "So I wanted the film to inspire women of color and to empower them behind and in front of the camera. And with the script, I want to advocate tolerance when it comes to these conversations about race and identity."
Check out the new trailer for the short film below!
Image Source: Elyssa Aquino