Entertainment
Controlling Britney Spears: What to Know About Felicia Culotta, Britney's Former Assistant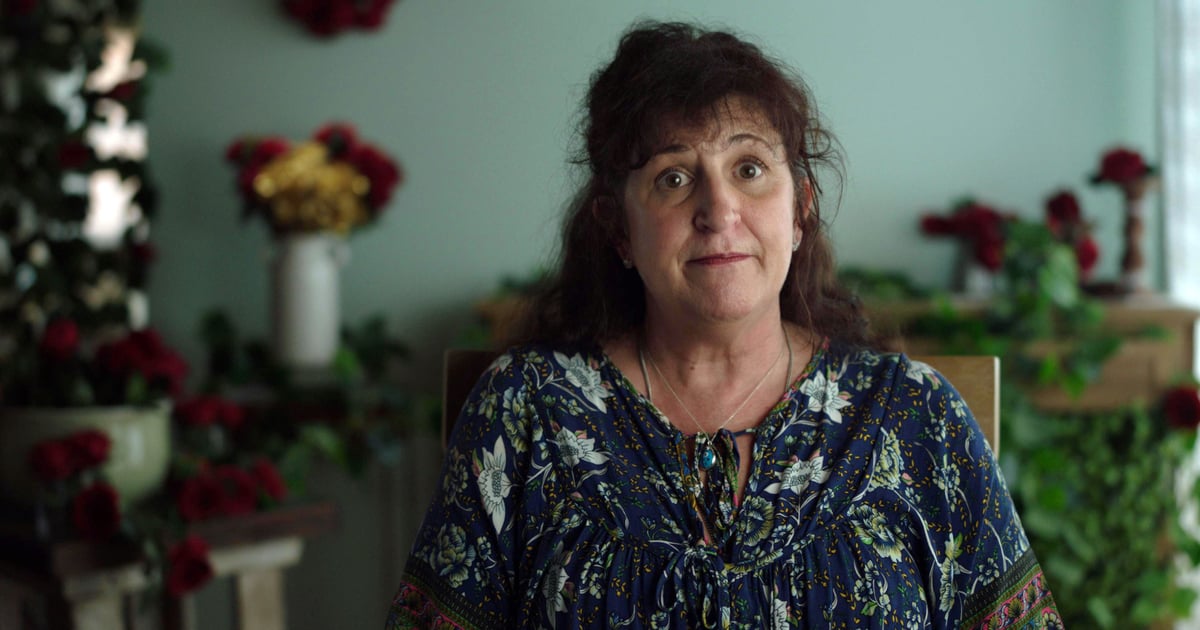 Felicia Culotta has become one of the most prominent voices in the conversation surrounding Britney Spears's conservatorship. Culotta, a former assistant who has known Britney since childhood, first made waves when she was interviewed for the FX/Hulu documentary Framing Britney Spears. Now, she's spoken out again in the New York Times's follow-up documentary, Controlling Britney Spears, revealing more about her relationship with Britney, the circumstances that led to her departure, and her thoughts on everything that has happened since.
Culotta is an old friend of the Spears family, long before their days of fame. "I've known [Britney] since she was five," Culotta explains in Framing Britney Spears. "By then, we all knew her talent was just extraordinary." As Culotta describes it, she had just finished a job as a nanny in New York when Britney's career began to take off. Britney's mother, Lynne Spears, asked Culotta to be a "chaperone" to the young singer, who had just gotten a record deal — Lynne could not be present all the time, since her younger daughter, Jamie Lynn, was still in elementary school.
"The one reason I agreed to do the interview is so we can remind people of why they fell in love with her in the first place."
Over time, Culotta's role on Britney's team became harder to define. Eventually, her title was changed to "assistant," but, as she herself explains, "I don't know that I really ever had any definition on what I was supposed to do with Britney." She notes that, as she was neither a chaperone to an adult, nor a family member, nor a creative partner, the term "assistant" was coined to cover the work that she did and her role as a member of Britney's inner circle.
In 2007, just before Britney's well-documented struggles in the public eye, Culotta left Britney's team. "I cherish ALL the incredible opportunities that came my way thru my job with Britney and am crushed/saddened/heart sick by the way her life is unfolding," Culotta wrote on a fan site, according to Today. "There's just so much you can do to help a person — I don't dare want to be an enabler, and I cannot love her enough for the both of us. I cannot convince her in ANY way to love herself."
In interviews for Framing Britney Spears, Culotta expresses bafflement at the situation of Britney's conservatorship, admitting that she "doesn't understand" it. "Especially for somebody Britney's age and somebody capable of so much that I know firsthand she's capable of," she adds. In fact, Culotta reveals that she participated in the documentary in hopes that it would help restore Britney's reputation: "I will say the one reason I agreed to do the interview is so we can remind people of why they fell in love with her in the first place."
Since that documentary's release, Britney has made major strides towards freedom. After testifying in court about the abuse she has allegedly suffered under the conservatorship, her chances of ending that legal arrangement — or at least having her father, Jamie Spears, removed as a conservator — seem better than ever. "When I read what Britney spoke about on her own in court, I was extremely proud of her and the bravery that it took to take up for herself," Culotta explains in Controlling Britney Spears. "Once Britney started telling her story, I felt like there were going to be many people and many memories that would need to be talked about to put all the puzzle pieces together and make the truth of the story come out."
Cullota goes on to reveal that her relationship with Britney changed while she was still on tour with the singer. She explains that, during the final stretch of her employment, she felt that Jamie and others in Britney's circle were trying to turn she and Britney against each other. "It slowly became where I wasn't allowed by her side and wasn't allowed to have a conversation without other people present, which was very odd," Culotta says, claiming that Jamie told her that Britney never wanted her to come on the Circus tour to begin with. "I feel like, at some point, the reason I was moved away . . . was that I simply said, 'If I see something with my eyes, I will tell it.' The further they could push me back, the smaller the support system got."
Culotta says she no longer has a phone number to contact Britney: "I don't have any way of getting in touch with her at this point. All the numbers that I have [for her] are now changed."
When the filmmakers ask if there's anything she'd like to say to Britney, Culotta becomes emotional. "First off, I would make you giggle. And second off, I'd want you to remember all the funny things and all the fun times, I want you to remember how strong you are, how talented you are, how silly you are, how goofy you are and that that heart of yours is gigantic," she says, tearing up. "Hang in there. Your voice is coming back. You are louder and prouder and more powerful than I've seen you in a really long time. I love you, and I will support you no matter what."