Entertainment
Chloe Bailey and Gunna's Courtside Appearance at the Atlanta Hawks Game Has Fans in a Frenzy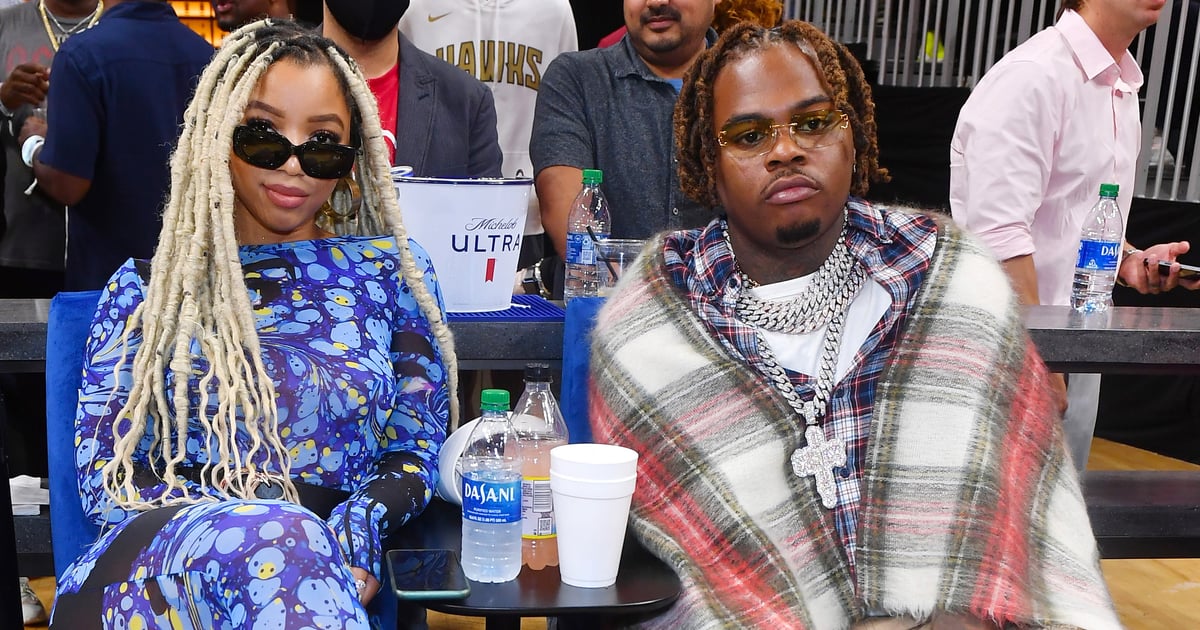 Well, this is a pleasant surprise! Chloe Bailey blessed us with a rare courtside appearance at the Atlanta Hawks game on Thursday, but not without joining rapper and friend Gunna, and boy, did that cause a stir with fans. The two artists were photographed sharing a table, leading many folks on social media to start speculating about dating rumors. One shocked Twitter user wrote, "I KNOW THATS NOT-," in a tweet that included a photo of Chloe and Gunna. Another tweeted, "Bae watch?!," with several eye emoji.
Now, the courtside photos would've seemed innocent if Gunna hadn't already tried to shoot his shot with Miss Chloe. Right after her explosive solo debut at this year's MTV VMAs, the "YSL" rapper posted a photo from Chloe's performance where she's licking her microphone and captioned it saying, "It's the [tongue] for me." She never publicly responded to his bold comment, but she did address her actions during her performance in her own Instagram post. "I swear I didn't even know I licked the mic til after I watched the performance back," she captioned a post using the same photo, along with a few laughing and skull emoji.
No word yet on whether this is a budding romance, but trust, we'll be keeping a close eye on these two. Ahead, get a few more glimpses of Chloe and Gunna sitting courtside.