Billie Eilish, Olivia Rodrigo Harmonize in Seamless "Ocean Eyes" x "Drivers License" Mix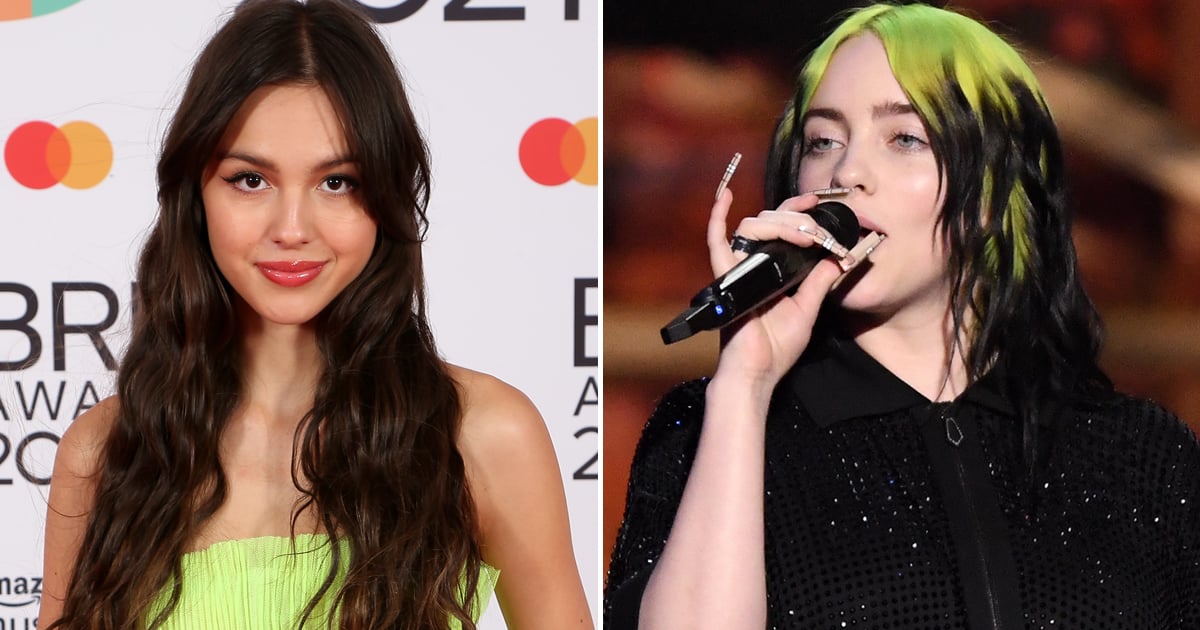 If you've had Olivia Rodrigo's Sour album and all the singles from Billie Eilish's Happier Than Ever on repeat for the last few weeks, you're not alone. As we eagerly await the July 30 release of Eilish's second album and bask in the nostalgic heartbreak of Rodrigo's debut album, we can't help but fall in love with this mashup of "Drivers License" and "Ocean Eyes," originally posted to music producer @carneyval's TikTok account. "[Am] I the only one who got goosebumps. This is literally so perfect," one commenter wrote.
The mix, which opens just before the beat drops in "Drivers License," flows easily into "Ocean Eyes" as Eilish launches into the lyrics, "I've been watching you for some time / Can't stop starin' at those ocean eyes." Only 30 seconds into the mashup, Rodrigo and Eilish's voices harmonize as the familiar "Drivers License" chorus kicks in, and we're left with chills. For a two-minute song, this mix is seamless, and we hope to see both singers take the stage together someday to hear the tune played out in real time. Give the full, enchanting song combo a listen here, and add this punk rock "Good 4 U" x "Misery Business" mashup to your queue.