Entertainment
Anya Taylor-Joy Sings in Last Night in Soho — Is There Anything She Can't Do?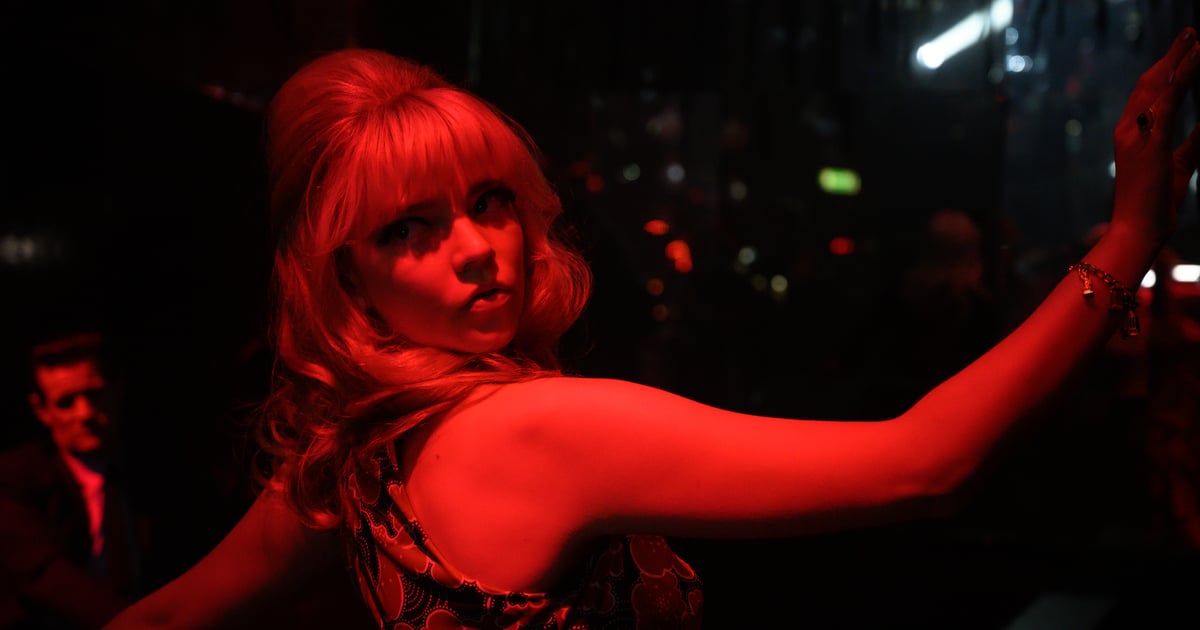 The first trailer for the time-travel horror thriller Last Night in Soho is finally here, and we're getting our first glimpse at Anya Taylor-Joy as Sandy, an aspiring singer in 1960s London. Whenever a character sings on screen, there's always the question of whether or not it's actually them singing, or if they've been dubbed with a pro singer. In the case of Taylor-Joy, perhaps unsurprisingly, the answer is yes, that's really her singing.
Singing on-screen is something Taylor-Joy has been wanting to do for a while now, and after a brief comic scene in Emma, she's getting to stretch those muscles even more as Sandy. As she told Den of Geek in 2020, she's actually loved singing all of her life, which her family can attest to. "They're like, 'Where do we find the button to switch you off?' because I'm always singing and dancing, and being a general nuisance," she revealed.
Her performance in Last Night in Soho will be a far cry from Emma, in which she sang in an intentionally over-the-top scene depicting her character's overconfidence. "I was trying to do the most breathy, overdramatic, 'Aren't I pretty when I turn my head to the left?' kind of performance of it ever," she told Den of Geek. "But every time I watch it, I just cringe. I'm like, 'Oh God, this is like watching an old home movie.' It makes my skin crawl."
Even more recently, audiences got a sneak peek at Taylor-Joy's singing talents when she hosted Saturday Night Live on May 22 and sang in a parody music video along with several of the cast members. Like her Emma scene, though, this was primarily a comic performance, making her Last Night in Soho role her real, serious musical debut. We can't wait to hear her sing — and find out what's really happening with in the eerie, mysterious movie — when it hits theaters this October.