Entertainment
A Fourth "Descendants" Movie, "The Pocketwatch," Is on the Way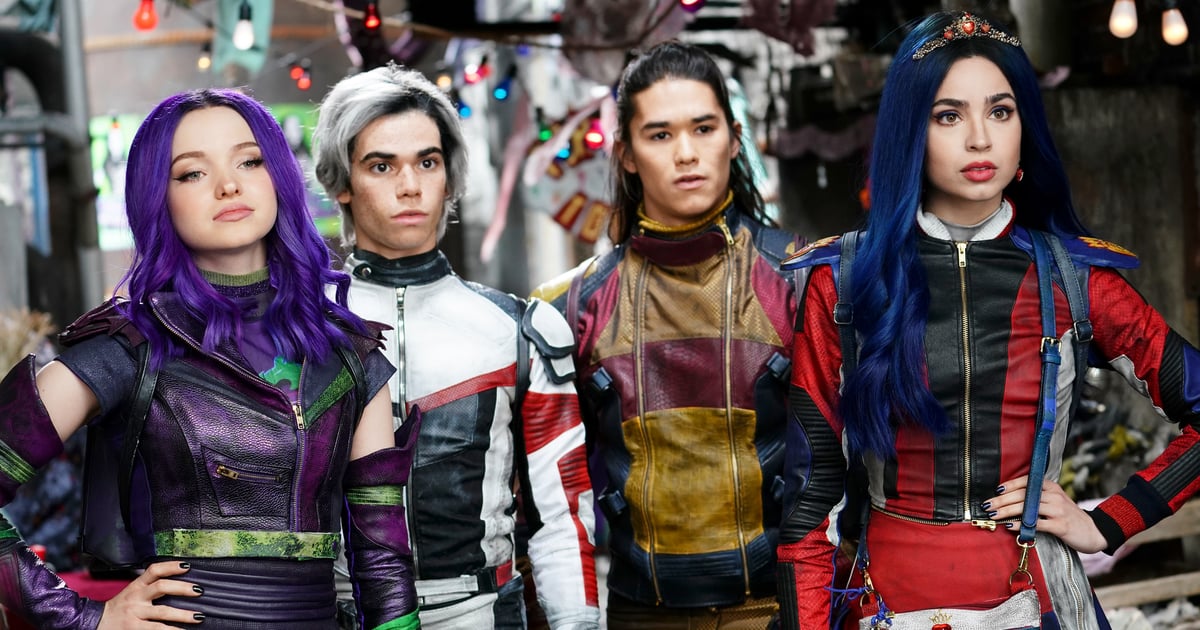 A new "Descendants" movie is on the way. The new film, "The Pocketwatch," won't be a continuation of the original trilogy, but will instead follow new characters in the same universe.
According to Disney's press release, the new movie takes place in "the hostile unincorporated territory of Wonderland, a magical, mysterious place made famous in 'Alice in Wonderland.'" The film will introduce Red, the "whip-smart and rebellious teenage daughter of the Queen of Hearts," and Chloe, "the perfectionist and athletic daughter of Cinderella and Prince Charming." With a coup brewing in Auradon — right when the kingdom is celebrating a new royal baby — the pair join forces to go back in time, using the White Rabbit's pocket watch, to stop a dangerous event from occurring.
The new movie will be directed by Jennifer Phang and written by Dan Frey and Russell Sommer. "The Pocketwatch" is expected to go into production this fall, though no casting has been announced yet. Disney says the movie will feature seven new songs —plus classic Disney tunes— and will premiere on Disney+. Based on its production schedule, it seems likely we'll get it in 2023.
"Descendants 3" premiered on the Disney Channel back in 2019, and it seemed that the studio wasn't going to revisit the universe and its characters. After the untimely passing of Cameron Boyce, who played Cruella de Vil's son Carlos, it was hard to imagine a film following the franchise's main characters without him.
The last scene of "Descendants 3" ended with Carlos racing toward The Isle of the Lost alongside Mal, Evie, and Jay. Though it didn't necessarily suggest a conclusion, viewers noticed something missing. In the previous two "Descendants" films, the final scene ended with the line, "You didn't think this was the end of the story, did you?" In "Descendants 3," that final line is conspicuously absent.
One of the film's stars, Sofia Carson, took to Instagram to share a picture of her character on the day of the film's release, and her caption seemed to suggest that she was saying goodbye to the role. "My Dearest Evie," she said. "As I write this, I cannot bring myself to say goodbye to you . . . but this is not a good bye. You and I are bound at the heart from here until eternity. And until then I will love you, Evie. Forever and for always." No, we're not crying — we just have something in our eyes.
Back in May 2019 before Boyce's passing, another of the film's stars, Dove Cameron, shared a series of pictures on Instagram alongside a caption that claimed she had just recorded her last song for "Descendants," and no, not just for "Descendants 3." "Just had the best recording session of my whole life, and it just so happened to be my last ever #descendants song," she wrote, calling it a "bittersweet moment."
It's possible Mal, Evie, Jay, and other beloved "Descendants" characters will appear in "The Pocketwatch," but fans will have to wait and see.