Crypto
XTM loses over 90% in value following the ongoing market recession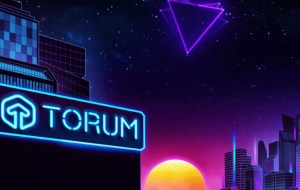 The cryptocurrency market has not been performing well, and with over $1 trillion being liquidated in the market, most tokens are trading in the red zone. Torum (XTM) is one of the worst-hit tokens during the recent recession.
Torum has dropped by around 91% from its all-time high. This high was created in November last year when the cryptocurrency market was on a major bull run.
Torum continues its dip
XTM has registered a dip of around 58% in just one week. Its value has dropped from around $0.48 on January 17 to the price of $0.22 at the time of writing. The recession has been attributed to a major selloff still being recorded.
XTM might still be far from exhausting the downtrend. The crypto market support is currently weak, which signals further dips for XTM. A drop at this point will push XTM towards the $0.20 support level. A stronger bearish trend could also push the token below this support, and XTM could test $0.18. At these levels, the buyer support could be too weak to make any recovery.
Could XTM recover?
Recovery could be on the way if XTM finds its way into the traders' holdings that want to book profits. At the current prices, the coin is still significantly above an all-time low; hence the downtrend could present an opportunity for traders that want to accumulate at the cheap prices.

Torum's downtrend could soon reach exhaustion if traders are unwilling to sell at extreme losses. If the price consolidates, XTM's downtrend could halt. However, any significant gains towards a price recovery will only happen if there is support from the broader cryptocurrency market.
If XTM makes a rebound, the next resistance of $0.25 could be reached. This level could be easily achieved if buyers stop selling and start to buy in case of a bull run. Market support could also come in and push XTM towards highs of $0.30 and above. However, a significant amount of buyers will still be at a loss at this price; hence any weak rebound might fail to sustain.
Your capital is at risk.
Read more: