Crypto
Woes For Traders As India Still Considers Blanket Crypto Ban – InsideBitcoins.com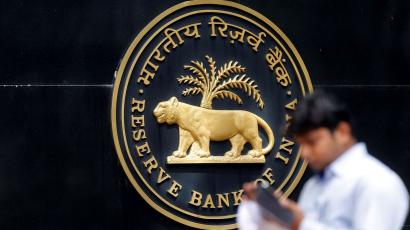 Cryptocurrency users in India are getting ready for a rude awakening as the country sets the stage to ban cryptocurrencies. This is according to an anonymous government official, Reuters reports.
India Criminalizing Cryptocurrencies
The official said the government plans to pass a bill that would criminalize cryptocurrency by making it illegal for anyone to trade, issue or mine the asset. Possession of Bitcoin or any other crypto would also be prohibited.
Details of the bill are unknown at this point, as it's still unclear if the bill would include mandatory prison sentences for those who fail to abide by the law.
Cryptocurrency investors would be given up to six months to liquidate or cash out their gains after which penalties would be levied for those still dealing in crypto.
This crackdown on crypto comes at a time when more investors are moving towards investing in cryptocurrency due to the record bitcoin has been gaining recently.
Reports show that transaction volumes are swelling in India as 8 million investors now hold 100 billion rupees ($1.4 billion) in crypto-investments.
The cryptocurrency ban bill would most likely go well as Prime Minister Narendra Modi is said to have a commanding majority in the parliament. If the bill actually becomes law, this would make India the first major economy to make holding cryptocurrency illegal.
India Will Explore CBDCs
For years, the Indian government has been skeptical about digital assets citing the risks and lack of regulation involved.
In 2018, the Reserve Bank of India (RBI) banned cryptocurrency transactions which were eventually overturned by the country's Supreme Court in March last year. The court had ordered the government to take a position and draft a law on the matter.
Recall that before the Supreme Court overruled the ban, back in 2019, the Indian government panel had published a draft bill that recommends a jail sentence of up to 10 years for anyone who mines, holds, transfers, or issues cryptocurrencies.
Now reports suggest that the Indian central bank might just be developing the digital version of the Indian rupee to serve as the country's own digital currency. The bank had previously announced in January that it was exploring the possibility of developing the currency.
According to a survey from Global data, a data and analytics company, India happens to be one of the top markets globally where digital cash is favored for payments of goods and services compared to the likes of U.S and U.K who mostly use cards.