Crypto
UNUS SED LEO Prediction Today, November 27, 2022: LEO/USD Attempting a Trend Reversal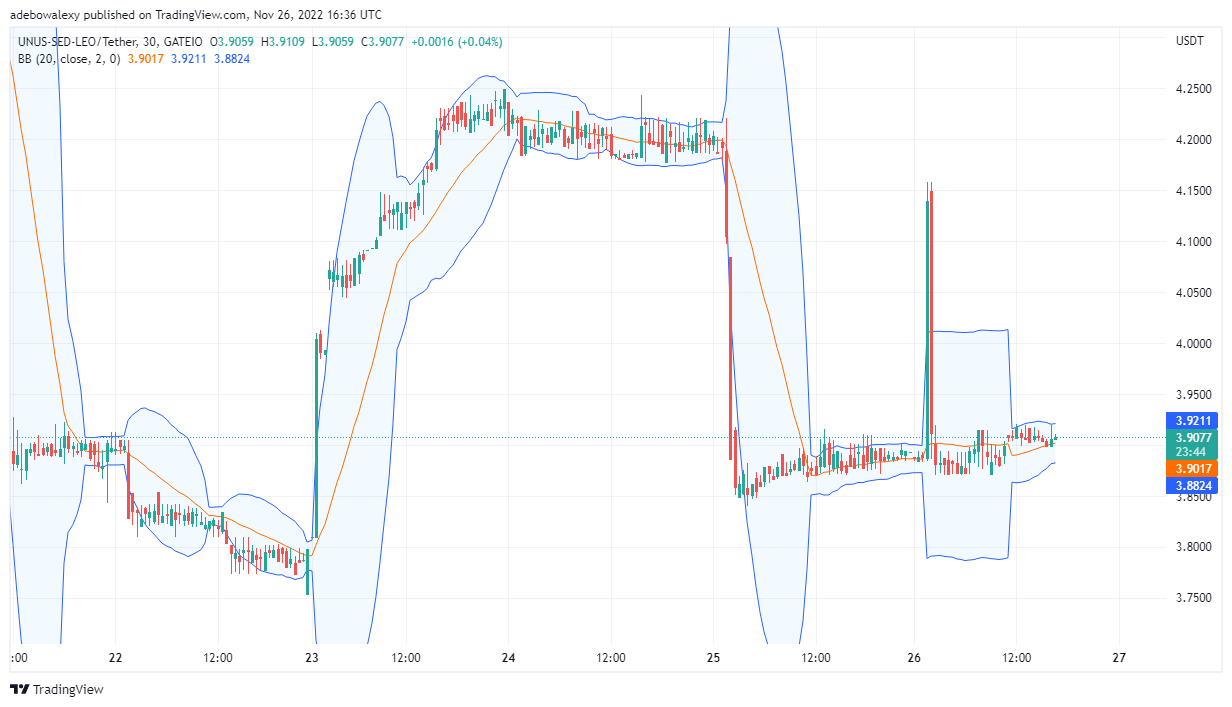 Ever since price action in the UNUS SED LEO price fell under the $4.4 mark, it has since then traded below this level. Furthermore, there hasn't been any attempt to break the resistance upward. However, at this point, it's like price action is making another attempt to move back upwards. Let's zoom in for a closer look.
LEO Analysis Statistics Data:
UNUS SED LEO value now: $3.91
UNUS SED LEO market cap: $ 3.97 billion
LEO moving supply: 953.95 million
LEO Total Supply: 985.24 million
UNUS SED LEO Coinmarketcap ranking: #18
Important price Levels:
Resistance: $3.91, $3.95, $4.00
Support: $3.88, $3.85, $3.80
UNUS SED LEO Prediction Today November 27, 2022: LEO/USDT Is Fighting Headwind
The daily LEO/USDT reveals is trying to mount a defense against downward force. This attempt could be seen via the latest green price candlestick on this chart. Also, this event can be seen happening near a strong support of approximately $3.80. However, on the contrary, the RSI indicator seems to still maintain a different opinion about the price of this current market activity. The Stochastic RSI indicator curves have just delivered a bearish crossover, above Level 50. And, this generally portrays that a downward trend may follow in subsequent sessions. Nevertheless, should buying activities continue to increase, technical indicators like this RSI too will adjust to portray it?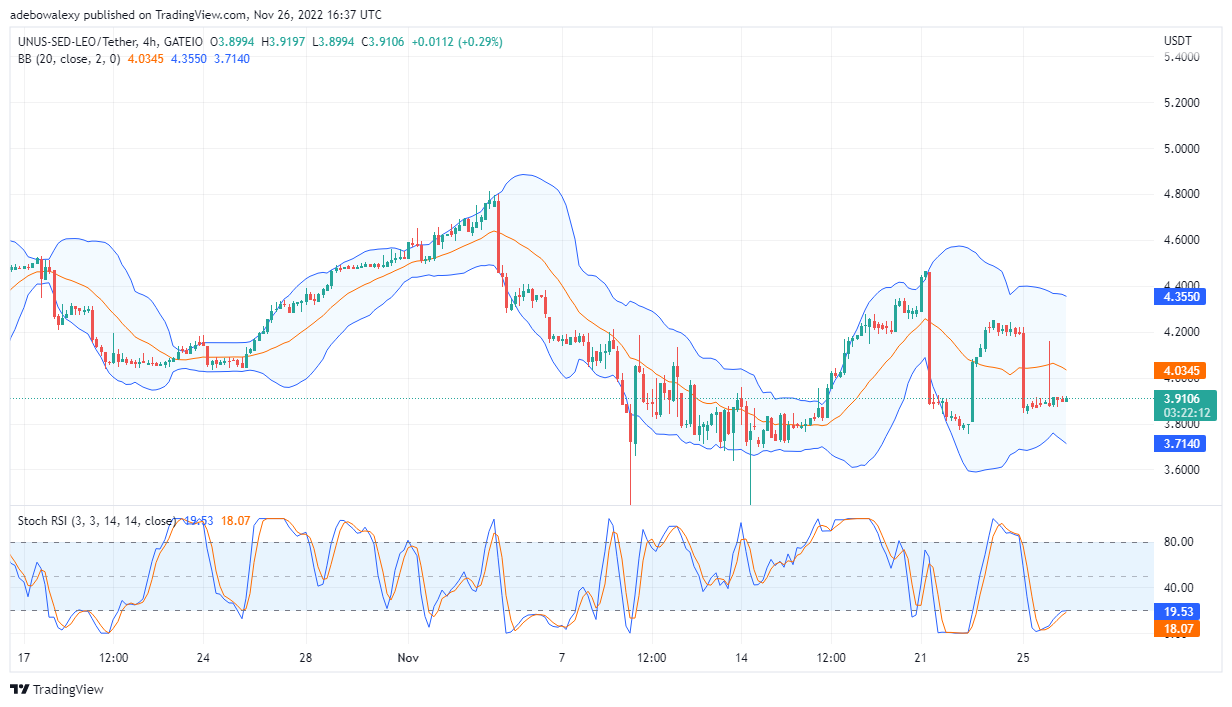 UNUS SED LEO Prediction Today November 27, 2022: LEO/USDT Struggle Revealed
The UNUS SED LEO/USDT four hours chart Further reveals the struggles that are ongoing between buyers and sellers in this market. Buyers have been able to push the price higher than the sellers have pulled it down. This is seen via the last four price candles on this chart. Consequently, at this point, we can see that buyers are still having the upper hand. Also, the RSI is now moving upwards from the oversold region towards level 20 of the Indicator. Consequently, this reveals that price activities are still weak, and buyers need to exert some more pressure if the price must rise significantly toward the $4.20 price level.
As much has UNUS SED LEO has been doing a great job defend its turfs against head win, there is need for one to diversify his or her market. Another crypto with promises of better performance is the Impact Token. The IMPT presale is still live on their official website, and it has raised almost $13.5 million. This project makes everybody partake and assist the planet in a cool and efficient manner. Do not miss this attractive offer.  You can also join their Discord channel.
Additionally, The FTX disaster shows that there is a need for a cutting-edge, innovative platform that can detect disasters that are similar to FTX/FTT, and enable speculators to pinpoint secure trading signals for massive returns.  The platform is Dash 2 Trade (D2T) , whose presale is currently ongoing. The presale has realized about $7.5 million. D2T affiliate program is also open to all. You can earn your share of the revenue by using the Dash 2 Trade referral links!
Related:
Dash 2 Trade – High Potential Presale
Active Presale Live Now – dash2trade.com
Native Token of Crypto Signals Ecosystem
KYC Verified & Audited