Crypto
Turkey Rules Out Blanket Crypto Ban, Plans To Regulate Sector – InsideBitcoins.com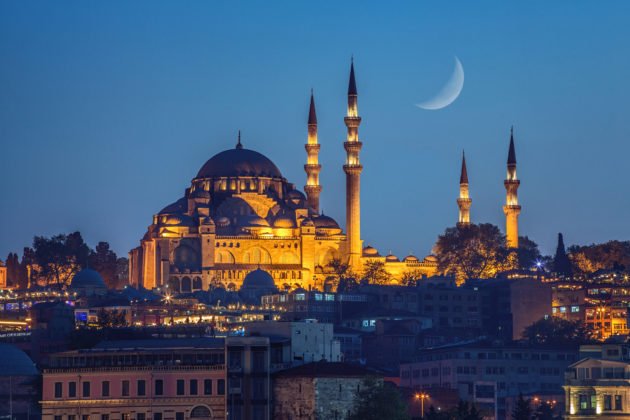 After news broke out about two weeks ago that the Turkish government had planned to ban the use of cryptocurrencies for payments, there were speculations that crypto would be barred totally.
However, the head of Turkey's central bank has confirmed that there would be no total ban on crypto. Instead, the government will provide a regulatory framework to guide the crypto sector.
Turkey Moves To Regulate Crypto
According to a report from Trade Moneta, the Central bank governor, Şahap Kavacıoğlu, said the crypto industry would see a wide range of crypto regulations put in place within two weeks.
Kavacıoğlu assured crypto traders the government has no plans to ban crypto.
Although Kavacıoğlu did not give much detail, he said the regulations would clarify the legal definition of cryptocurrencies and how institutions should store them, Trade Moneta reported.
The central bank boss also said the regulations are welcome considering the capital flight via cryptocurrencies.
Kavacıoğlu's statements come amid the soaring use of cryptocurrency in the country due to its plunging currency. Lira has not been doing so well in the market in recent times.
This is no surprise as Turkey has the largest volume of cryptocurrency transactions in the Middle East and ranks 29th out of 154 countries worldwide, according to a Chainalysis report.
Plunging Lira Pushed Turkey To Ban Crypto Payments?
Turkey has been trying to keep a tight grip on cryptocurrencies for years. This can be seen from the regulation that contained the ban on cryptocurrency being used as payments scheduled to take effect on April 30.
According to the central bank's release, this ban was necessary because using crypto as payments poses significant risks such as the lack of regulatory oversight, excessive volatility, the potential for illicit activities, theft of digital wallets, and the irreversible nature of transactions required.
The ban may also be aimed at protecting the value of the Lira as the government seems particular about the national currency.
Although the regulation does not prohibit trading and ownership of crypto assets for investment, the rules are still unclear until the central bank releases new crypto regulations.
Meanwhile, this news comes shortly after two Turkey-based crypto exchanges, Thodex and Vebitcoin, suddenly stopped trading and prevented their customers from withdrawing funds. Both Thodex and Vebitcoin had announced on their websites that they would be quitting trading activities after news of the crypto payment ban hit the public.
The Turkish authorities are currently investigating the case and have detained employees from both exchanges.