Crypto
SEC probes insider trading on cryptocurrency exchanges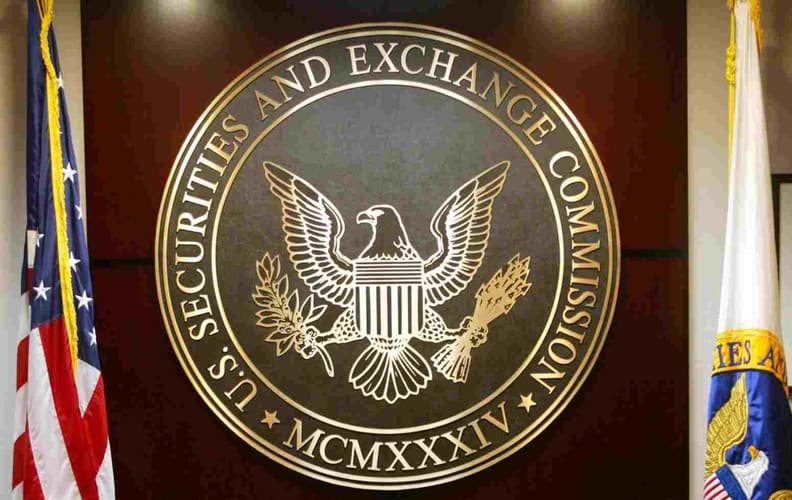 The US Securities and Exchange Commission (SEC) is tightening the noose around cryptocurrency regulations. The commission is reportedly investigating whether cryptocurrency exchanges are taking the necessary measures to protect investors from insider trading.
SEC probes insider trading on exchanges
A report by Fox Business said that at least one of the leading cryptocurrency exchanges had received a letter asking for details on the measures taken by the platform to prevent insider trading.
The SEC Chair, Gary Gensler, has previously said that the cryptocurrency space was prone to manipulation. Last month, Gensler appeared in an interview with Bloomberg where he said that some cryptocurrency exchanges were trading against their customers through market-making.
Your capital is at risk.
The Fox Business publication said that the letter sent by the SEC last month came in the wake of the crash of both Terra LUNA and the UST stablecoin. However, the report has not offered clarity on the SEC department that is leading the inquiry. If the inquiry is led by the SEC's enforcement division, it could show that the commission has noticed massive violations in the sector.
SEC's harsh stance on crypto
The SEC has been the regulatory body overseeing the cryptocurrency industry. The commission has been reluctant to approve a spot Bitcoin exchange-traded fund (ETF), citing fears of price manipulation. Last October, Gensler approved a futures-based ETF, but the crypto community has called for the approval of a spot ETF.
Gensler recently commented on the contents of a crypto bill tabled by US Senators Cynthia Lummis and Kirsten Gillibrand. The bipartisan bill dubbed "Responsible Financial Innovation Act" clarifies the roles of the SEC and the Commodity Futures Trading Commission (CFTC) in regulating the cryptocurrency sector.
In an event held by the Wall Street Journal, Gensler said that the bill would undermine the current protections in the financial market. He stressed that the role of the SEC was to protect people when it comes to investing, adding that cryptocurrencies shared some features with securities.
"If you're raising money from the public, the public's anticipating a profit based on your entrepreneurial or other efforts. You've got to make basic disclosures and not mislead them," he said.
However, it is important to note that Gensler has previously said that Bitcoin could be classified as a commodity. However, while giving a lecture on blockchain at MIT, Gensler said that Ethereum passed the Howey test and qualified as a security.
Read more:
Lucky Block – Our Recommended Crypto of 2022
New Crypto Games Platform
Featured in Forbes, Nasdaq.com, Yahoo Finance
LBLOCK Token Up 1000%+ From Presale
Listed on Pancakeswap, LBank
Free Tickets to Jackpot Prize Draws for Holders
Passive Income Rewards – Play to Earn Utility
10,000 NFTs Minted in 2022 – Now on NFTLaunchpad.com
$1 Million NFT Jackpot in May 2022
Worldwide Decentralized Competitions
Cryptoassets are a highly volatile unregulated investment product. No UK or EU investor protection.