Crypto
Release of a Roadmap by the White House to Reduce Crypto Risks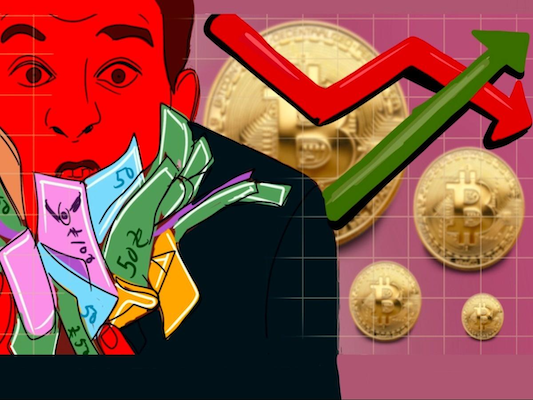 The White House has created a roadmap for cryptocurrencies to minimize the dangers related to the commodity. In light of this, the White House recently published a new report that was given to American President Joe Biden.
The majority of the text is addressed to Congress in an effort to assist them in creating a better suitable legislative legislation to control crypto assets. When these rules are implemented, they will be in force for the duration of the administration. The document's writers have primarily devised two complex procedures that will speed up the legislation moving ahead. The document's writers wrote:
We have spent the past year recognizing the hazards of cryptocurrencies and attempting to minimize them using the authorities that the Executive Branch has.
The administration's "first-ever" all-inclusive framework for the development of the crypto business, which was announced around the end of last year, is the first section of this comprehensive and detailed roadmap.
Based on reports that were organized by the president's executive order on ensuring responsible development of digital assets, which was released in March 2022, these documents were created.
In the second section, it is mentioned that new regulations issued by executive agencies will result in increased enforcement. Governmental organizations will create public awareness campaigns to inform citizens about the dangers of purchasing cryptocurrency.
Banking authorities have been under a lot of pressure to step up their efforts to regulate private digital assets.
Additional Features of the Document
The booklet also includes a list of legislation that Congress ought to think about introducing. Some significant tasks for the legislative branch were underlined in this document. Regulators should improve the environment by extending their authority and requiring more disclosure, among other things. Using information from the Financial Oversight report, it also discussed funding for law enforcement personnel and sanctions for wrongdoing.
The document that was made public also offers detailed instructions on what Congress should not do. This included Congress refusing to give financial institutions permission to let pension funds participate in cryptocurrencies. Refusing to permit this will aid in reducing the industry's worry.
According to the authors, legislation shouldn't give permission to traditional institutions like pension funds to rush into the bitcoin markets.
Strengthening The Function Of Federal Regulatory Bodies In Managing Cryptocurrencies
The study also suggests ways to broaden the authority now provided to federal regulatory bodies. Organizations like the Securities and Exchange Commission (SEC) and the Commodity Futures Trading Commission (CFTC), for instance, should pay special attention to enhancing transparency and disclosure standards for these crypto firms.
This action will benefit law enforcement agencies by increasing resources, stiffening penalties for breaking current financial regulations, and amplifying these regulations to punish intermediaries.
The recent Treasury Department report already mentioned passing legislation to better regulate stablecoins, and this study further highlights this point.
Related
Fight Out (FGHT) – Move to Earn in the Metaverse
CertiK audited & CoinSniper KYC Verified
Early Stage Presale Live Now
Earn Free Crypto & Meet Fitness Goals
LBank Labs Project
Partnered with Transak, Block Media
Staking Rewards & Bonuses