Crypto
Ragnarok's CEO Loses Millions- Assures Better Transparency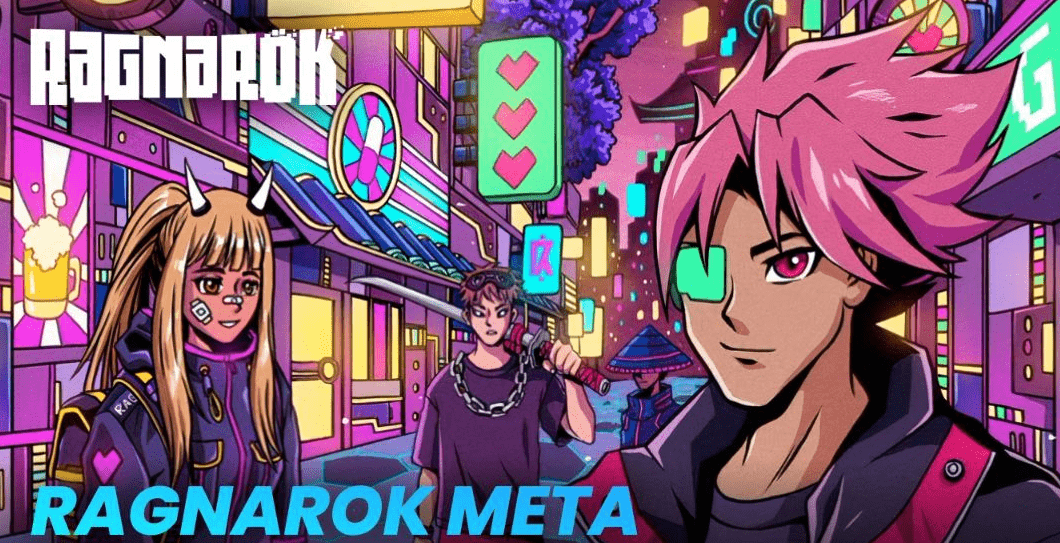 The CEO of Ragnarok has admitted to losing millions of dollars of company money through a bunch of mishaps, and attempted to instill confidence through a promise of improved transparency about the project henceforth.
What is Ragnarok?
Ragnarok is a huge metaverse game, integrating multiple aspects of gameplay such as NFTs, lore and role-playing gaming. The game is based on a play-to-earn format, where users can play games and earn rewards as they interact in the hyper-social metaverse.
The lack of fun games was an inspiration for the developers to create Ragnarok, which they believe to have a strong narrative and a highly engaging experience. In the game, players can explore new dimensions, hang out with friends as in-game avatars and trade multiple assets including real estate and NFTs.
Ragnarok was launched in April this year and managed to raise $1.75 million in seed funding and $17.5 million from the sale of their NFTs and royalties from marketplaces. Recently, the project underwent a financial mishap, brought to attention in a blog post by the CEO.
Ragnarok CEO Admits to Losses
In a blog post on August 26, the CEO of Ragnarok addressed multiple issues around the project. Firstly, he admitted to his shortcomings and elaborated on measures, such as expanding the team, to avoid something similar in the future.
He explained how Ragnarok is a startup and not a DAO, because of which they never had the plan to disclose their finances to the public. And how feedback from the community and guidance from advisors have made him realize the importance of transparency, which he plans on maintaining moving forward.
The CEO apologized for his trading losses, which amounted to about $1.827 million. Elaborating on why these losses occurred, he cited his exchange of ETH from the NFT sale to USDC. And consecutive purchases of ETH as it continued to drop in price. These actions were thought to be a hedge against the downside risk the project exhibited, but they backfired and cost the company a significant amount.
He did, however, gloss over the fact that the company saved $9 million by avoiding the sharp downturn of the crypto market. This followed a promise to implement better treasury management.
Compensating Heavy Expenses
The later part of the blog post reasoned the massive salaries paid to the employees as being the biggest drainer of the company funds. It specified multiple figures explaining the expenses so far, that in total accounted to roughly $7 million, including $5.4 million for salaries and $1.5 million spent to buy out a co-founder.
Fanfaron, the company's CEO, further informed on how he will be compensating Ragnarok's treasury for all the trading losses. In it, he's already reduced his NFT compensation by $600,000 and won't be taking any compensation for the next 4 months. He also mentioned having given the project 168.3 ETH as part of a private transaction.
Bordering on generosity, he also mentioned one of the first team members of the project, Krimbo, returning $250,000 of his compensation. Highlighting that he had no token allocation and that the team remains thankful to him for this gesture.
He then provided the wallet address of the treasury and the wallets transacting with the treasury to offer some transparency.
Lastly, he mentioned that the company had a little over $10 million in its treasury which they will be using for development, tax and legal costs. And concluded by mentioning a roadmap for the project along with a few teasers of the things they've been working on.
Battle Infinity & Tamadoge- Projects with Better Transparency
With the lack of transparency projects like Ragnarok portray, it can be tough for investors to trust a project. However, the industry has many other projects that are not only more transparent but also very lucrative.
Battle Infinity is a metaverse gaming platform based on the play-to-earn concept and also integrates NFTs. Users can earn rewards through their skilled gameplay, and also interact and build relationships with each other.
The project is KYC verified and fully audited by SolidProof.io, a leading security firm. The Telegram group, with over 38k members, is also a great place for users to connect and discuss the project. The project also hosts many AMAs (ask me anything) sessions, wherein users can resolve any queries they may have regarding the project. All of this creates a safe space for users to be heard, and stay informed, enabling trust in the ecosystem.
Tamadoge is one such other project based on a similar mechanism of play-to-earn, where users can compete in battles with their Tamadoge pets and earn rewards in the form of Dogepoints. Players who rank high on the leaderboard are then rewarded with TAMA tokens, which they can use to make purchases on the Tama store, among other things.
Tamadoge has a telegram group where users can interact with each other with over 29k followers as of today. As an investor, Tamadoge is one of the only few meme coins that offer any utility and should be a wise consideration to add to your portfolio. The presale is currently live.
Read More:
Tamadoge – Play to Earn Meme Coin
Earn TAMA in Battles With Doge Pets
Capped Supply of 2 Bn, Token Burn
NFT-Based Metaverse Game
Presale Live Now – tamadoge.io