Crypto
Potential New Crypto Regulation Imminent Warns Messari CEO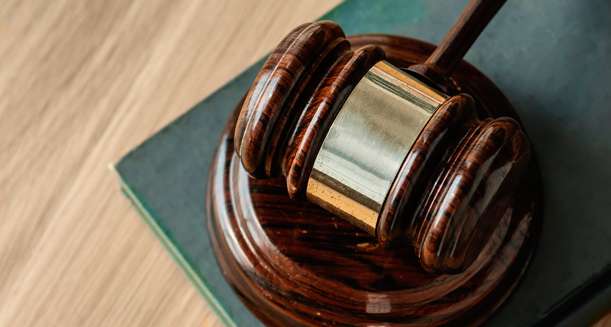 Ryan Selkis stands as the founder and CEO of Messari, and has recently given out a warning on Thursday. In this warning, he cautioned the regulators might not be too keen on the recent growth of the crypto space, seeing it as a problem more than anything else.
I've never been more bullish on crypto but I think everyone might be mispricing global regulatory risk.

When crypto looks like a toy, it's not a threat. When stablecoins hit PayPal volumes and go private, it starts to look like a weapon.

I've got early sell orders set for $80k.

— Ryan Selkis (@twobitidiot) March 18, 2021
In Selkis' tweet, he declared that there hasn't been a time where he was more bullish for cryptocurrencies than he was now, but even so urging caution. He highlighting that he believes the world is ultimately mispricing the regulatory risk currently faced by crypto.
He explained that nothing's a threat when it looks like a toy, but quickly starts to look like a weapon once it actually affects you. A prime example of this would be stablecoins muscling in on the volumes of PayPal, going private to protect user identities to boot.
NFT and DeFi Booming
After its catastrophic drop down to $4,000 witnessed on "Black Thursday" in March of 2020, Bitcoin has managed to surpass the $60,000 mark in price. When Bitcoin flourishes, so do everything else in the crypto space, relatively speaking. DeFi assets, in particular, saw a significant surge for the past year, more or less.  In a prime example of this, Yearn.finance managed to go up to over $48,000 after being only less than $1,000 in this time frame, at least according to CoinMarketCap.
Another key highlight within the crypto space, currently, is nonfungible tokens, or NFTs. As it stands now, this is the latest craze of the crypto space in general, and might be the biggest one yet. NFTs allow for unique art, allowing creatives into the space as well. Beeple, one of the artists capitalizing on the NFT space, managed to sell an NFT artwork at an auction for the tune of $69 million.
A Reaction As Old As Government
Indeed, regulators cracking down on the crypto space when it reaches another boom in its success cycle is about as surprising as water freezing in the arctic. It happened during the last major crypto boom, as well, when initial coin offerings, or ICOs, really started to boom in 2017.
US regulators, in particular, made it a point to start investigating the space and generally increase the governance of it throughout the following years, with similar events happening across the world's nations and jurisdictions.
The European Union, in particular, had pushed out its 5th Anti-Money Laundering Directive as a direct response to the criminal threat that cryptocurrencies hold.