Polkadot Sees Strong Institutional Inflows – Should You Buy DOT?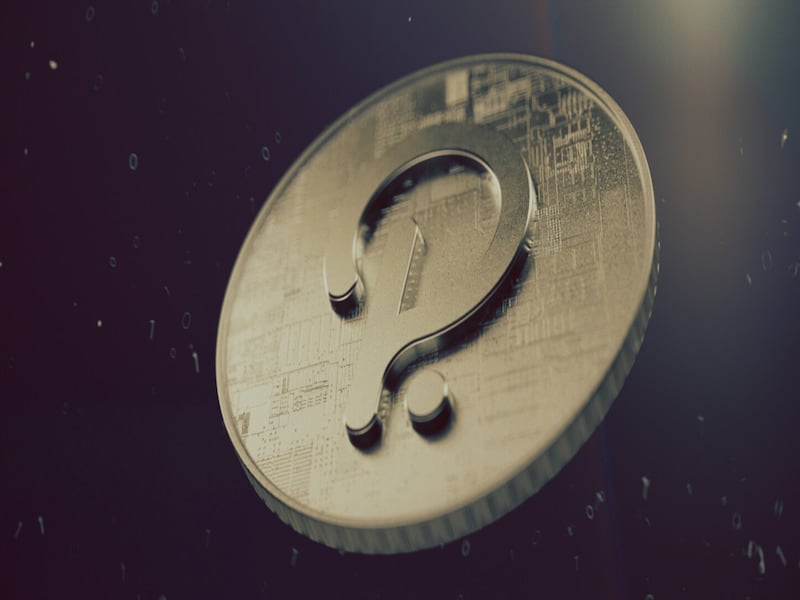 Polkadot has outperformed the rest of the market during this latest bearish weather. Also during the Cryptocurrencies boom this year, notwithstanding many crypto protocols posting massive returns, it has still shined more brightly than most.
Bitcoin as the top coin, continues to receive the loudest acclaim, followed by decentralized finance (DeFi) facilitator Ethereum, rising 90% and 470% in Q1, but Polkadot is rising up the leaderboard in both market cap terms and wider institutional and retail interest.
Altcoins – all digital tokens aside from Bitcoin – have been catching the eye of investors as the search for coins with differential value alongside bitcoin or that could be 'ethereum killers' quickens.
Polkadot (DOT), which launched in May 2020, has quickly established itself as one of the hottest next-generation blockchains. Is it time to buy DOT?
PoS Protocols Attracting Institutional Investment Interest
In a recent report by digital asset management firm CoinShares, institutional investors are showing increasing interest in proof-of-stake (PoS) coins.
The biggest winners in net inflows are Cardano (ADA) and Polkadot. According to CoinShares, popular 'Ethereum killers' Cardano and Polkadot took the lion's shares in a $27 million net inflow for the burgeoning altcoin space.
Cardano snapped up as much as $10 million, while Polkadot investment products saw inflows of $7 million, and its multi-asset capability took in $5.5 million.
The report titled Digital Asset Fund Flows also noted that overall digital asset investment products experienced net outflows for a second consecutive week totalling $97 million. This represents 0.2% of the overall flows coming into the crypto market.
CoinShares ties the continued outflows to the growing regulatory uncertainty surrounding cryptocurrencies and environmental concerns about Bitcoin. The report found that Bitcoin holdings fell $111 million in terms of assets under management (AUM). CoinShares points out that those numbers were better than the previous week, which saw a fall of $115 million in bitcoin AUM.
Dapps (decentralised applications) platform Ethereum was not also spared, even though it lost a much smaller sum. CoinShares estimates that the second most valuable cryptocurrency saw outflows of $12.5 million following a run of record inflows. Ethereum inflows stand at $924 million year to date.
Environmental Concerns around BTC and ETH driving DOT interest
There could be a paradigm represented in the shift from well-established digital assets like Bitcoin and Ethereum due to the environmental concerns associated with crypto mining and into more energy-efficient protocols
This growing interest in PoS coins has seen Dubai-based crypto investment fund FD7 Ventures swap 75% of its Bitcoin holdings for Cardano's ADA and DOT.
According to the Dubai fund, the plan is to accumulate DOT given its growing importance in the world of DeFi. FD7 Ventures says projects like Bitcoin are already mature given its high valuation.
On the back of this adoption, digital investment firm Osprey Fund launched the Osprey Polkadot Trust to provide crypto exposure for high net worth investors looking to buy DOT in April 2021. Coinbase serves as the custodian of the Trust.
Bitcoin, the world's oldest virtual currency, uses a proof-of-work (PoW) consensus mechanism, as does Ethereum, and both are being widely criticised for their energy-guzzling protocol.
According to the University of Cambridge metrics, Bitcoin uses more energy in validating transactions on the blockchain than most small European nations. This disturbing data has since seen crypto supporters and critics alike calling for a more efficient validation protocol.
Parachain Launch Could See Polkadot Snap Up Market Share
The carbon footprint of Bitcoin mining has become a cause for concern, and BTC supporter Elon Musk said there is a need to look into this.
Public criticism of Bitcoin by Musk and growing regulatory fears saw the broader crypto market slump. Bitcoin lost 50% of its market cap in a week, and  $700 billion was wiped off the value of the crypto market.
PoS protocols are well-placed to arrest this energy problem due to their lower energy use and faster validation timestamps. Polkadot is one of such protocol, and its parachains architecture is expected to enable several blockchains to transfer value in a trustless fashion.
Polkadot is also on the last lap of its development process after founder Dr. Gavin Wood announced the launch of its underlying parachains architecture on its canary network Kusama. According to Wood, a shell parachain will be deployed on the sister blockchain network Kusama and its success will herald the launch of parachains on Polkadot itself.
Even though the network's native token DOT fell with the wider crypto market, the governance token has since surged 10% in the 24hr chart. It is currently the ninth most valuable cryptocurrency and many investors want to buy DOT.
Crypto Hedge Funds Are Warming to DOT
DOT has also enjoyed growing adoption by crypto hedge funds. In a recent report by professional services firm PwC, Polkadot's DOT is one of the most heavily traded digital assets by crypto hedge funds, with 28% of all funds involved in trading the crypto asset. By way of comparison 92% of all funds trade bitcoin, 67% Ethereum, 34% trading Litecoin, Chainlink 30% and Aave at 27%.
Bitcoin fork Litecoin is next at 28% while Aave follows with 27%. Investors' positive sentiment on the environmental friendliness of protocols like Polkadot could see more buyers entering the market in the coming days.
If parachains make a quick transition to the Polkadot network and the auctioning bids commence after that, Polkadot could end Ethereum's first-mover advantage in the keenly contested DeFi race. This could lead to a rising number of projects launching on the Polkadot network as against Ethereum and more investors looking to buy DOT in order to interact with the Polkadot blockchain.
Get Free Signals on When to Buy Polkadot (DOT) – 82% Win Rate!
3 Free Crypto Signals Every Week – Full Technical Analysis