Crypto
NYDFS requires VASPs to use blockchain analytics to trace transactions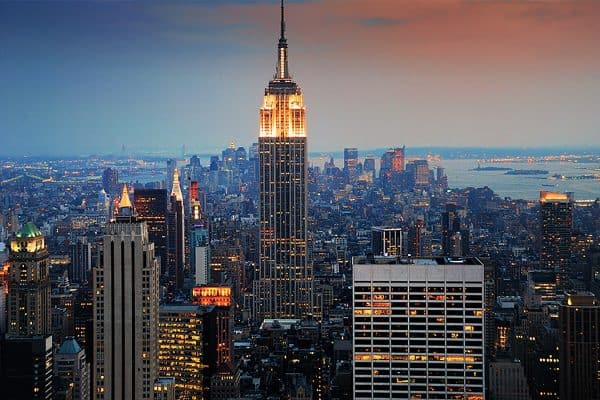 The New York State Department of Financial Services (NYDFS) has recommended that virtual asset service providers (VASPs) operating in New York and guided by the state's banking law start using blockchain analytics to track transactions.
NYDFS requires VASPs to use blockchain analytics
The NYDFS published a letter on Thursday recommending that all virtual asset service providers employ blockchain analytics. These analytics tools would be used to trace transactions to ensure that virtual currencies are not used for illicit purposes.
Part of the letter by the regulator said, "Wallet addresses are typically pseudonymous, with nothing on the face of the transfer trying to back to the originator, beneficiary, or underlying beneficial owners."
The NYDFS said it was important that companies offering virtual currency services adopt blockchain analytics to curb illegal activities such as money laundering and terrorism financing.
The NYDFS also listed three analytical processes that can be used to curb the use of cryptocurrencies in illicit activities. These processes include know-your-customer (KYC), monitoring on-chain activities, and screening the on-chain activity for any sanctions.
The state of New York has been transforming the regulatory framework for cryptocurrencies. The New York State Assembly passed a law banning proof-of-work Bitcoin mining earlier this week. The two-year ban will ensure no fossil fuel permits for crypto mining activities relying on a proof-of-work consensus.
Coinbase launches a compliance feature
The Coinbase cryptocurrency exchange recently announced the launch of a know-your-transaction (KYT) service named "Coinbase Intelligence." This service aims to allow cryptocurrency companies to comply with the set regulations.
The announcement by Coinbase said that the new service would be of an API-type to allow businesses and institutions to mitigate the regulatory risks occurring from the use of their platforms.
Some of the features of this new service include the automation of the monitoring process for millions of transactions by generating the risk score for different wallet addresses. The service will also include alerts that will allow a proactive risk management process despite changes to the risk profiles.
Coinbase Intelligence will also configure rule engines and offer risk insights into the existing third-party case management instruments. Transactions will also be monitored for any link with terrorism financing and money laundering.
Coinbase Analytics has also been rebranded to Coinbase Tracer to monitor the flow of funds through public attribution data to lower the risk of fraud, combat any possibility of risk, and identify the risk associated with money laundering.
Your capital is at risk.
Read more: