Crypto
New NFT Flash Loan Feature Revealed By VeryNifty Trading Protocol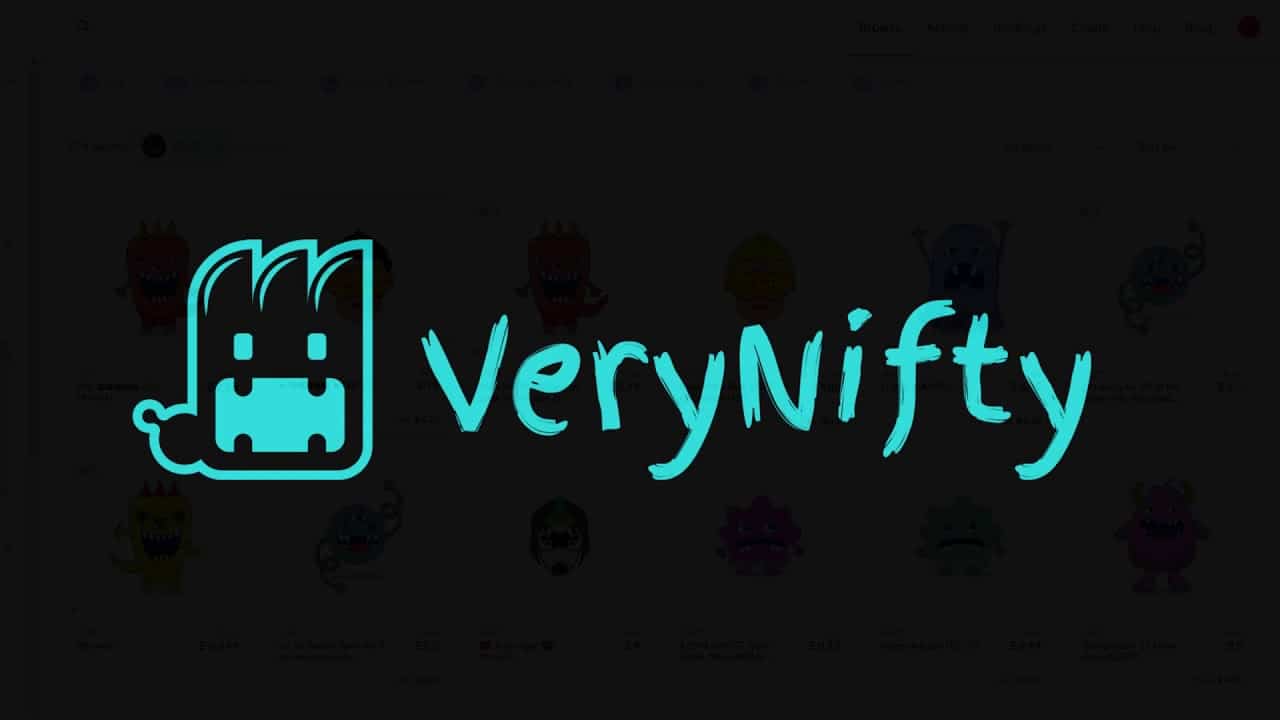 VeryNifty, a decentralized NFT trading protocol, made an announcement on the 26th of March, 2021. This announcement pertained to a new feature that it will add to its NFT20 trading platform: Flash loans.
With this new feature in mind, a definitive distinction must be made between VeryNifty and Nifty's. While both chose similar names, the former has nothing to do with the social NFT platform that is the latter.
NFTs becoming More Prevalent
In VeryNifty's announcement, it gave a public acknowledgment of the NFT space and its rapid growth and increase in utility. As such, VeryNifty highlighted that the use cases for programmatically buying and selling various NFTs have only increased, with the ability to take out flash loans now being connected to 18,000 new NFTs within the VeryNifty platform.
⚡️ FLASH LOANS + NFTS ⚡️
DeFi meets NFTs! You can now execute flash loans on any NFTs stacked in our pools 20k from 84 collections.
We can't wait to see what buidlers do with this and setup a quick example involving @TheHashmasks…https://t.co/qgbVk3abBT

— Very Nifty (@NiftyMuseum) March 25, 2021
Flash Loans in their own right stand as a blockchain loan of an asset that's borrowed and repaid within the same transaction. If the collateral doesn't get repaid in time, the transaction is simply revoked, removing all risk from the loaners in question.
Even so, flash loans have a very dark history within the DeFi space, as many a malicious actor have managed to exploit various protocols in their own ways in order to rub them of tokens like a treasure chest. When so much money is being stolen through the exploitation of similar offerings across multiple protocols, the image of these offerings typically doesn't fare too well.
Flash Loans Through Art
Now, however, flash loans have managed to come into the NFT market, of all spaces, with VeryNifty announcing that these loans will be made available through the Hashmasks NFT collection. This collection boasts a total of 16,384 portraits composed by an excess of 70 digital artists. Through the holding of these artworks, a user is capable of gathering Name Changing Tokens (NCTs) on the daily, which allows them the ability to name said portrait within the Ethereum blockchain.
What the flash loan smart contract does, is users are capable of borrowing a Hashmasks set, subsequently claiming the NCT tokens accumulated. From there, the NCT can be swapped to ETH, then return the Hashmasks to the pool itself.
The Scope Of NFT Token Generation
Now, the accumulation of NCT, which each Hashmask creates on a daily basis, allows the NFT holders to change their artwork's name to something unique within the Ethereum network. This creates a secondary scarcity layer, and allows holders to create an immortalization of themselves within the blockchain network at large.
Now, NFT20 itself stands as a platform where crypto collectibles can be deposited in pools, where NCT tokens can be earned for the users in question. This, in turn, can be used as a means of liquidity on various other DeFi protocols, the most obvious being Uniswap.