New ATH Recorded For Combined Liquidity Of World's DEXs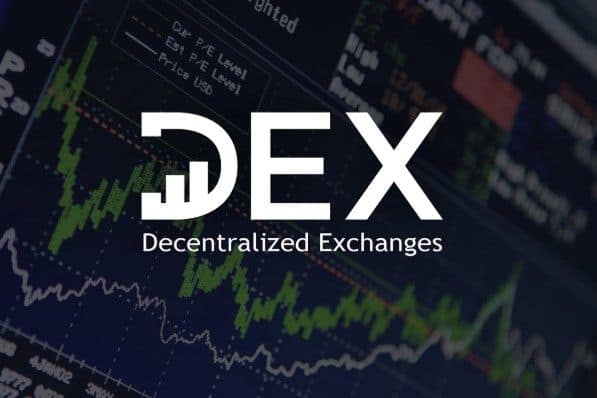 Some things are a given in the current Decentralized Finance (DeFi) atmosphere. The first is Uniswap being the undisputed dominant player within the space, and the second is that it's on the rise. Decentralized exchanges across the entire space are nearing a new milestone high of $10 billion in collateral, and Uniswap boasts over half of that as its own.
$10 Billion Collateral High Looming
2021 saw an overall surge within the Decentralized exchange (DEX) space, in terms of both liquidity and trade volumes. Messari, one of the top crypto data providers, showed research that revealed that collateral, in particular, is nearing a new milestone high of $10 billion.
DEX records set in February:

+ $72 billion in volume
+ nearly $10 billion TVL @rahul_rai121 dives deep into the DEX landscape https://t.co/E9o4ocDjxK

— Messari (@MessariCrypto) March 19, 2021
Rahul Rai, a crypto researcher, revealed that February's DEX volumes saw an overall rise, going up to a new record of $72 billion in that month. Another thing noted within the DeFi space, by Dappradar, was that Uniswap boasts more than half of the entire DeFi space's total value locked (TVL) within various DEXs. The TVL for the entire space measured at $5.4 billion in total.
Uniswap King Among DEXes
Even with this success to celebrate, Rai made a quick note of the various challenges automatic market makers (AMMs) face when it comes to simply existing. He cited a number of things, such as capital efficiency, impermanent loss (IL), gas costs, slippage, multi-token exposure, and general speed, to be the reason the DEX space is being held back for the most part.
Dune Analytics also gave their two cents about the matter, highlighting the growing dominance Uniswap has over the Ethereum network's DEX space. The exchange itself hosts around $6.5 billion in weekly trades, which constitutes to around 62.2% of the Ethereum DEXes' combined trade.
The Other Big Fish
The only thing coming close to rival Uniswap is SushiSwap: A rival DEX that came from a Uniswap fork in late August of 2020. The DEX claims to be gearing for big plans in 2021, and boasts a total weekly trade volume of $1.6 billion. Crunching the numbers, it shows that SushiSwap represents 15.2% of Ethereum's DEX space.
The disparity between the top three DEXes is quite apparent when you look at the third-biggest fish in the ETH DEX pond: Curve Finance. Curve boasts a total market share of $647 million in trades over the past seven days, amounting to just 6.2% of the ETH DEX trade volumes.
Another unprecedented growth within the space is that of DeFi Aggregators. As it stands now, this year has already dwarfed the previous year's entirety when it comes to volumes. In terms of top volumes in this space, the 1inch exchange is the winner, boating volumes of just past $1 billion within the past seven days. This comes by way of Dune Analytics.