Crypto
Musk Tweets Bitcoin With Broken Heart, Price Slumps – Buy The Dip?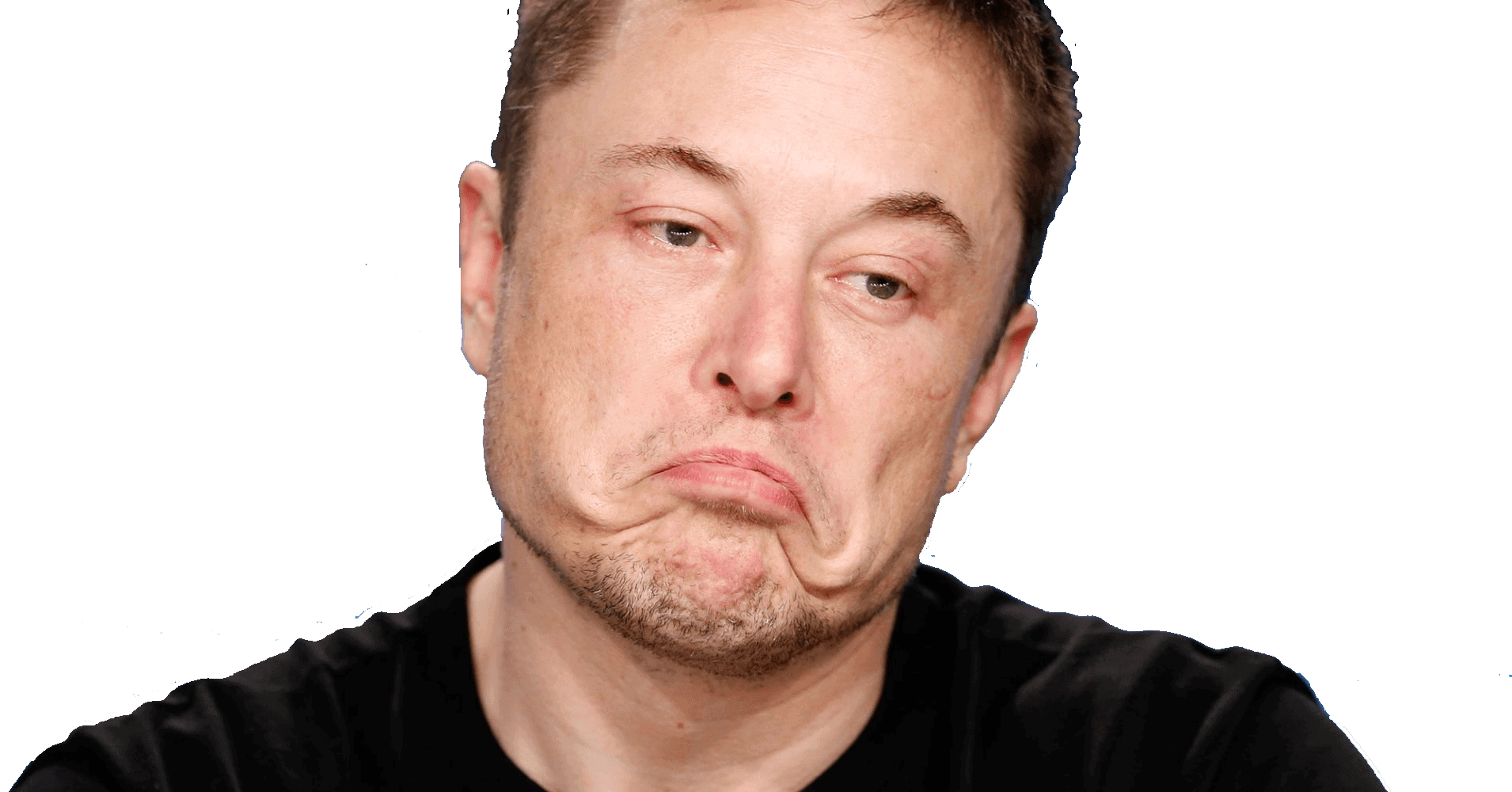 The Bitcoin price has slumped. Guess why? It's Tesla boss Elon Musk having another go at Bitcoin.
The billionaire CEO of the popular electric vehicle company seems to be bringing his long affair with crypto – or at least bitcoin – to an end by continuing to undermine the top digital asset's value. Or at least, that's what it seems.
Bitcoin Price Drops 4% Following Musk's Tweet
In May, Elon Musk announced his EV firm would no longer support Bitcoin payments due to the environmental concerns surrounding its proof-of-work (PoW) mining protocol. A month later, Musk seems to be closing his long affair with Bitcoin if any meaning is deciphered from his June 4 tweet.
Musk wrote "#Bitcoin" with a broken heart emoji followed by a breakup meme and a Linkin Park lyric. And the crypto market has responded accordingly.
#Bitcoin 💔 pic.twitter.com/lNnEfMdtJf

— Elon Musk (@elonmusk) June 4, 2021
The bitcoin price, which traded as high as $65,000 in mid-April, fell 4%, continuing its volatile streak following Musk's tweet.
Following a month-long price swing, bitcoin value has lost more than 50% of its market cap, shedding billions of dollars given the huge stakes on it.
Following suit, Ethereum's Ether (second most valuable after BTC) slid 7%, trading at $2,636, although it is up 7% in the one-week chart. At press time, Bitcoin trades at $36,774, down from 5.7% over the last 24 hours.
Meme-based cryptocurrency DOGE also felt the brunt of Musk's tweet, losing its previous near-term high of 45 cents printed on June 3 and 36 cents. It dipped 11% even as it replaced XRP as the sixth most valuable cryptocurrency. Elon Musk seems to enjoy toying with the crypto space. He was once seen as crypto's biggest evangelist, but now, more people are seeing him as a manipulator.
His endorsement of Bitcoin on his Twitter profile lent respectability to the crypto space, and his subsequent investment through his EV firm Tesla has created a broader awareness of digital assets. Each time he made a positive intervention the price of bitcoin had soared.
But from using his platform to boost crypto assets, he has now become the bane of the nascent industry since confirming his decision to stop accepting BTC payments in May. The wider crypto market and Bitcoin value dipped following this decision. Adding to the woes, anti-crypto nation China said it would be ramping up its efforts to stop Bitcoin mining in its energy centers and said crypto payments are no longer supported in its region.
Bitcoin fell to $30,000 before rallying. Musk's estrangement could eventually let crypto investors focus on the asset and not a celebrity star.
Sun Ready To Take BTC Off Musk's Hands
Musk's anti-Bitcoin tweets are not appealing to many crypto enthusiasts who feel he may be a distraction. Reacting to his recent tweet, Binance Global CEO Changpeng Zhao, popularly called 'CZ,' cautioned him to show restraint, as messages that hurt people's finances are not meant to be toyed with. According to him, it is irresponsible.
Other crypto enthusiasts have voiced their displeasure, with many saying the eccentric billionaire has only been using BTC to drum up attention for his DOGE project.
Meanwhile, flamboyant Tron CEO Justin Sun when replying to the latest Musk crypto tweet, said he is ready to buy up all Bitcoin that Musk lays off.
Bitcoin Still Outperforms Major Asset Classes Despite Volatility
Despite what many may consider a failure, 2021 has been a watershed moment for Bitcoin and the crypto market as a whole. Coming into the year at $29,383, it has eclipsed its previous 2017 crypto bull run of near $20,000, trading at $64,000 in mid-April.
It has grown by 90% year-to-date, and despite a checkered performance, it is still up 30% on its previous ATH. However, its constant price swings give some credence to critics who say the digital asset cannot effectively serve as a mode of exchange. Losing as much as $34,000 from its ATH of $64K, it slid down to $30,000 before rebounding to $42,000 a few days later.
Bitcoin struggled to sustain this price action, and with talks about crypto regulation picking up, it slumped below the $40K mark finding support at $35,000. Many investors may be tempted to sell their BTC investment, but this may be the perfect time for savvy crypto investors to buy the dip.
Looking to buy or trade Bitcoin (BTC) now? Invest at eToro!
75% of retail investor accounts lose money when trading CFDs with this provider