Crypto
Massive Outflows Of BTC Recorded At Coinbase Exchange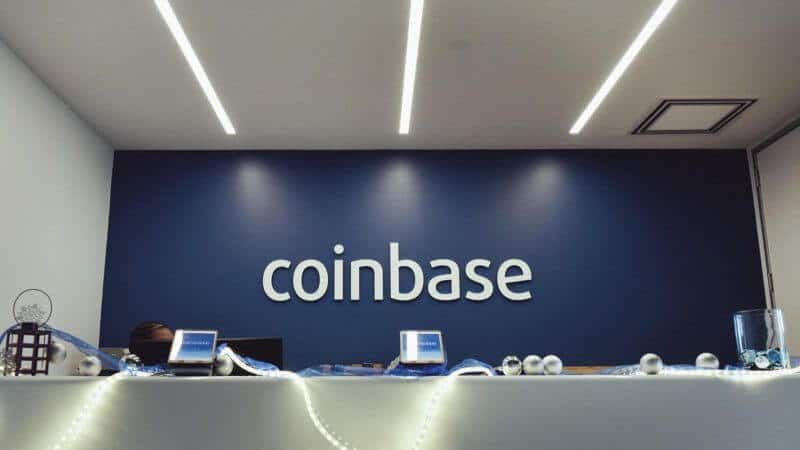 Coinbase stands as one of the largest crypto exchanges the world has to offer, and saw a spectacular level of Bitcoin outflows just a day ago. The US-based digital exchange saw close to $1 billion in Bitcoin leave it within the past 24 hours.
Massive Bitcoin Volumes Pulled From Coinbase
Cryptoquant stands as a blockchain analytics platform, and has recently published data about the matter at large. According to cryptoquant.com, close to 14,600 Bitcoin up and left the Coinbase exchange within a single 24-hour span. With this, the top digital exchanges across the world are witnessing the lowest BTC supply it's recorded in the past two years.
14.6K $BTC flowed out from Coinbase in the last hour.

Chart 👉 https://t.co/dcjhkuhzWc pic.twitter.com/y8JMwnRFZo

— CryptoQuant.com (@cryptoquant_com) March 23, 2021
Whale Alert stands as a notable crypto analytics and blockchain tracking platform, and has recently reported a very notable transaction on the blockchain: 4,001 Bitcoin was transferred from Coinbase to a cryptocurrency wallet of unknown identity, amounting to around $216 million in value leaving the crypto exchange.
🚨 🚨 🚨 🚨 🚨 🚨 🚨 🚨 🚨 🚨 4,001 #BTC (216,570,141 USD) transferred from #Coinbase to unknown wallethttps://t.co/tmabsuHW4X

— Whale Alert (@whale_alert) March 24, 2021
It's an ongoing trend at this time among Bitcoin whales: Move large amounts of BTC out of the circulating supply and into cold storage or anonymous wallets, thus creating a supply shortage.
Bitcoin's Market Movements
Earlier this month, Bitcoin managed to reach a new all-time high of $61,000, with the price of the asset being at around $56,110 at the time of writing. Since the start of 2021, Bitcoin has managed to drive up in value by more than 80%. As is the case when the crypto space is seeing a large boom, Bitcoin's market dominance lowered to the lowest point it'd been within the past three months, primarily thanks to other digital assets, prominently Ethereum, surging as well.
It was just earlier this week when Glassnode reported that 36% of the entire Bitcoin supply had moved around within these past six months. This is notably less than the previous bull cycle, where 50% of Bitcoin's supply moved around. With the latest outflows from Coinbase, it's clear that the whales of Bitcoin are making their move: shifting Bitcoin to cold storage instead of selling it. The HODL sentiment is strong, it seems.
Big Developments On Multiple Fronts
Coinbase itself stands as a very powerful name within the crypto space at large, with its custody service accounting for 11% of 2020's total crypto asset supply. However, it seems that the big players aren't too keen on it. In February of 2021, a crypto whale pulled 220 million XRP tokens from the exchange to a private digital wallet.
Yesterday, Coinbase had announced that it will start incorporating new assets within its offering, allowing for inbound transfers already for three new cryptocurrencies: CRV, ANKR, as well as STORJ. Trading for these assets is scheduled to start on the 25th of March, 2021.