Crypto
Lucky Block Pulls in $2.5 million – Best New Crypto to Invest in 2022?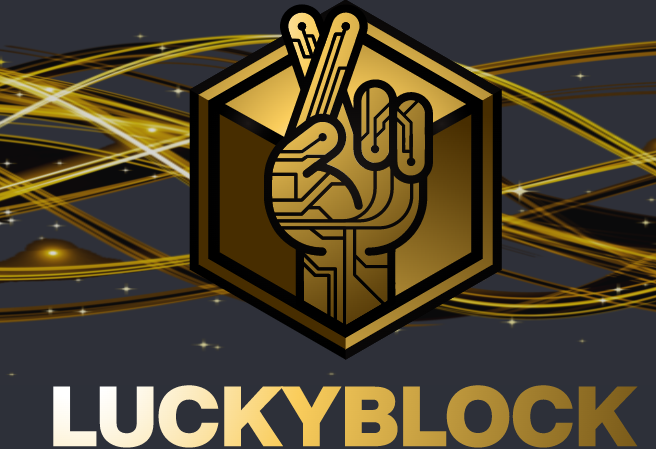 Lucky Block is setting out to shake up the lottery industry with a blockchain-powered platform.
In addition to being fairer to entrants by being easier to win, more transparent and easy to use, Lucky Block also pays a dividend to all token holders regardless of whether they have a winning ticket.
And if you've always wanted to decide where your money from a lottery goes – with Lucky Block you can because the token used to buy tickets is also a governance token that allows users to vote on major decisions taken by the platform.
The Lucky Block presale has already pulled in $2.5 million from eager investors.
We take a deep dive into the Lucky Block project to answer the question…
Is Lucky Block the best new cryptocurrency to invest in 2022?
Lucky Block in a Nutshell
Lucky Block is a global lottery platform built on the Binance Smart Chain blockchain.
With tickets accessible by anyone with a crypto wallet and the Lucky Block (LBLOCK) token, the platform will hold daily draws.
Transparency and fairness are at the heart of Lucky Block. The unique characteristics of blockchain technology are utilised in such a way that everyone can see where, for example, money for good causes is going.
A lottery is probably one of the best uses cases for blockchain. Lucky Block aims to disrupt the fast-growing lottery sector.
Judging by the strength of its marketing, the frictionless on-ramp for presale investors and the team and companies backing the venture, we have high hopes that this team will deliver on the Q2 2022 release of the first iteration of Lucky Block with its revolutionary promise.
Key Lucky Block Roadmap Milestones 
The Lucky Block Telegram group already has over 16,000 members and continues to grow rapidly. Such has been the demand in the presale, it could be forced to end early. There's still time to jump onboard.
Below we list key milestones already achieved and those to come:
Presale launched on 1 December 2021
$2.5 million has been raised so far
Pancakeswap Launch 1st Feb 2022
Coingecko Launch Feb 2022
Coinmarketcap Launch Feb 2022
Token Audited By: Solid Proof https://solidproof.io
Whitepaper: https://luckyblock.com/whitepaper
Telegram Group:

https://t.me/LuckyBlockChainTG

Lucky Block launch Q2 2022
Here are Lucky Block's Unique Selling Points for Investors
Lower odds gives ticket buyers better chances to win
The daily ticket draws will be based on odds that are far more favourable to entrants than those provided by current national lotteries.
The improved winning odds are possible because of the cost savings that are made by operating the lottery on blockchain technology, which means the overheads are much less.
Those savings are passed on to the owners of Luck Block coins.
Blockchain security married to user-friendly interface
A blockchain is a distributed ledger, where transaction data is stored on a decentralised system.
Each transaction is verified cryptographically on a trustless system, where 'smart contracts' are deployed on top of the chain to create applications that interact with the outside world using predefined business logic.
Because Lucky Block is built on such a system, it combines rock-solid security with ease of use.
With Lucky Block, providing your wallet is secure, there is no need to worry about losing your lottery ticket.
Also, the funds from which prizes are paid reside at addresses on the blockchain for all to see.
Entering the lottery is easy – just buy tickets using your LBLOCK tokens.
And when it comes to payouts, that's instant too, so no need to take your ticket to local shop or wait for a website to cough up your winnings.
The Lucky Block app is in development now and will provide a seamless way to interact with the platform.
Income stream from your stake in the lottery
Holders of the Lucky Block coin are accorded voting rights as well as rights to a share of the profits made by the lottery.
The Lucky Block team estimate that with half of its community purchasing $5 of tickets a day, LuckyBlock says token holders can expect to earn an annual dividend of around 25%, making it a solid investment strategy for the investor as well as the prize-hungry gambler. This will also see a large amount given to charity, all trackable and identifiable on the blockchain.
Everyone that holds $LBLOCK tokens is entitled to a share of every single jackpot prize.
A lottery promoter that puts the users in charge
Lucky Block coin's governance features mean token holders will be able to vote on how aspects of the lottery platform are run and proposals for improvements.
In addition, token holders can vote on the charitable causes they want Lucky Block to support. This feature is in stark contrast with traditional lotteries where all such decisions are taken centrally by the operator of the lottery.
In the UK Camelot was the subject of a report by a government department. Among the findings of the 2017 report was the fact that while profits increased the proportion given to good causes fell.
Camelot's profits jumped 122% to £71 million between 2009 and 2017, but during the same period the  National Audit Office report in December 2017 found that the Camelot's grants to good causes rose by only 2%.
Shaking up lottery industry with transparency and fairness
Lucky Block uses a random number generator to select winning ticket. This, combined with unparalleled transparency afforded by being run on a public blockchain, makes it a totally open and transparent system.
All transactions are recoded on the public blockchain and can viewed by anyone with internet access.
LuckyBlock is completely transparent with how its jackpots are distributed and thanks to blockchain technology.
Here is the distribution breakdown:
70% to the winners
10% back to $LBLOCK token holders
10% to charity
10% to LuckyBlock for marketing
How the Lucky Block Crypto Lottery Revolutionises the Industry
Although online gambling has exploded, so too have the complaints from consumers about how the lack of transparency in how they are conducted, late payments or in some cases a refusal to honour winning tickets or positions. Lucky Block solves all these trust problems.
As well as being secure, transparent and fair, Lucky Block also has global reach. Although it is possible for someone non-resident in the jurisdiction in which a lottery is held to buy tickets, it is a hassle to do so.
Lucky Block solves the problem of localism with its vision to build a global lottery open to everyone on the globe who has a smartphone and a crypto wallet.
Lucky Block Presale
The Presale began on 1 December and continues until 1 February 2022. Tokens are selling fast.
You can buy the LBLOCK token in the presale right now simply by connecting your crypto wallet on the presale page of the Lucky Block website.
Presales are a way for crypto projects to raise funds from investors and anyone can take part.
For a step-by-step guide on how to buy Lucky Block token, see guide below.
Step-by-Step Guide on How to Buy Lucky Block 
1. Fund your wallet with BNB
First of all you must use Binance's BNB (BEP-20) coin to purchase LBLOCK directly from the LuckyBlock website, or via the PancakeSwap exchange once listed in February 2022.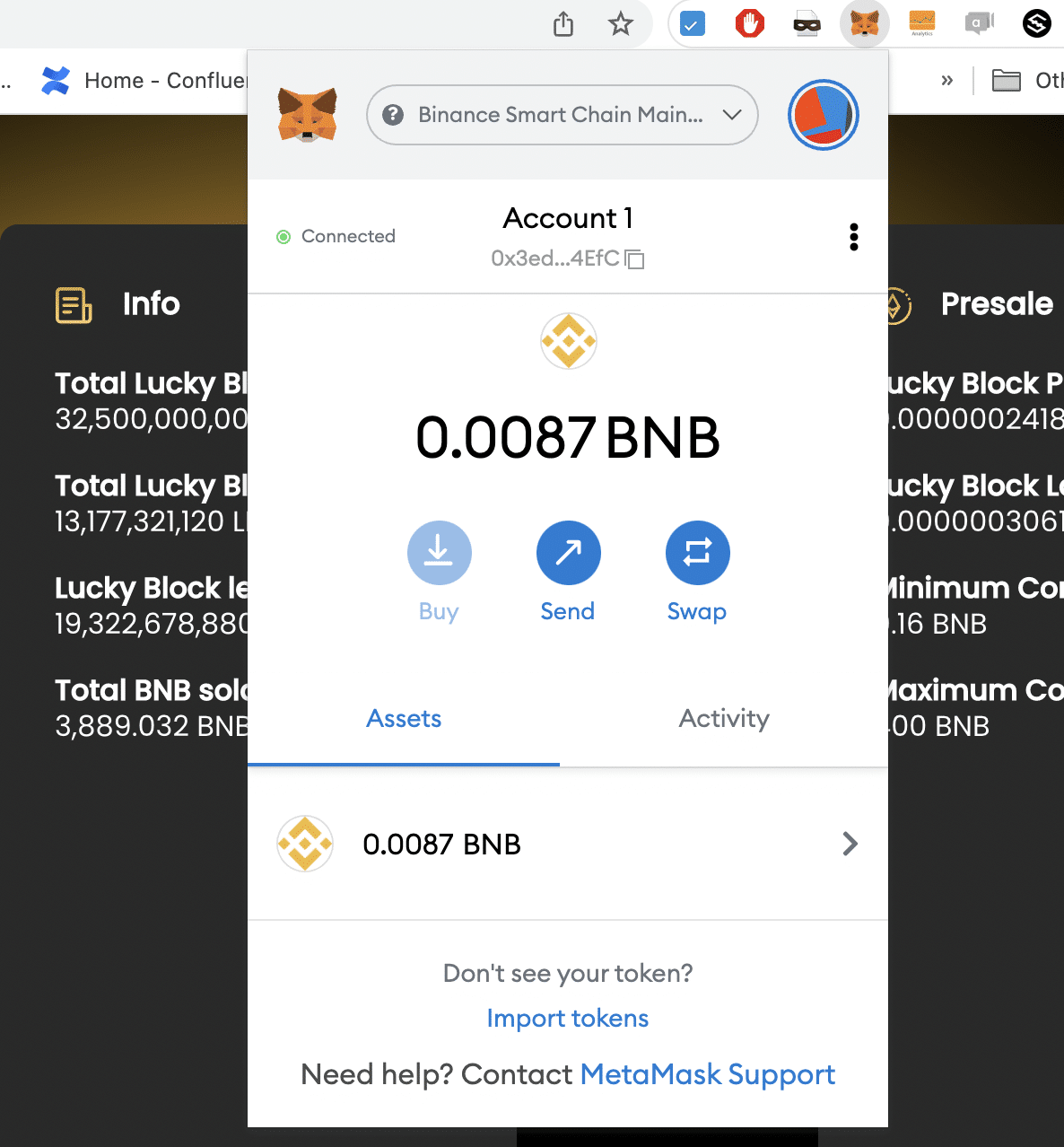 2. Connect your wallet to the LuckyBlock presale page
If you are using Metamask, make sure you change to Binance Smart Chain. Trust Wallet is a good alternative choice of wallet because of tighter BNB integration.
You connect your wallet to Lucky Block at: buy.luckyblock.com.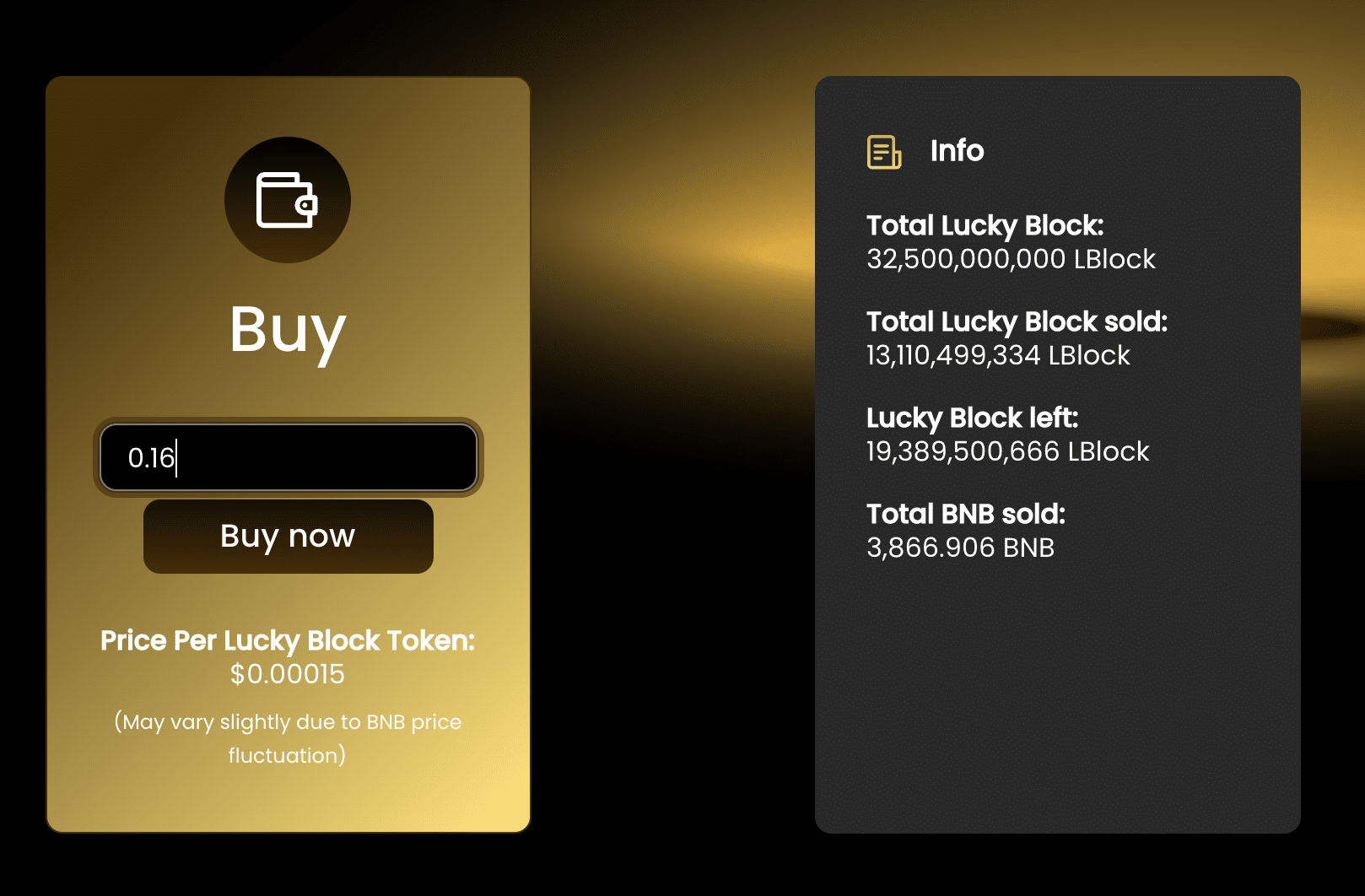 3. Transfer BNB from your wallet to the LuckyBlock presale address
Transfer the funds you wish to invest by filling in the amount of BNB you want to invest in the field in the 'Buy' box on the Lucky Block website.
Minimum amount is 0.16 BNB and maximum is 400 BNB.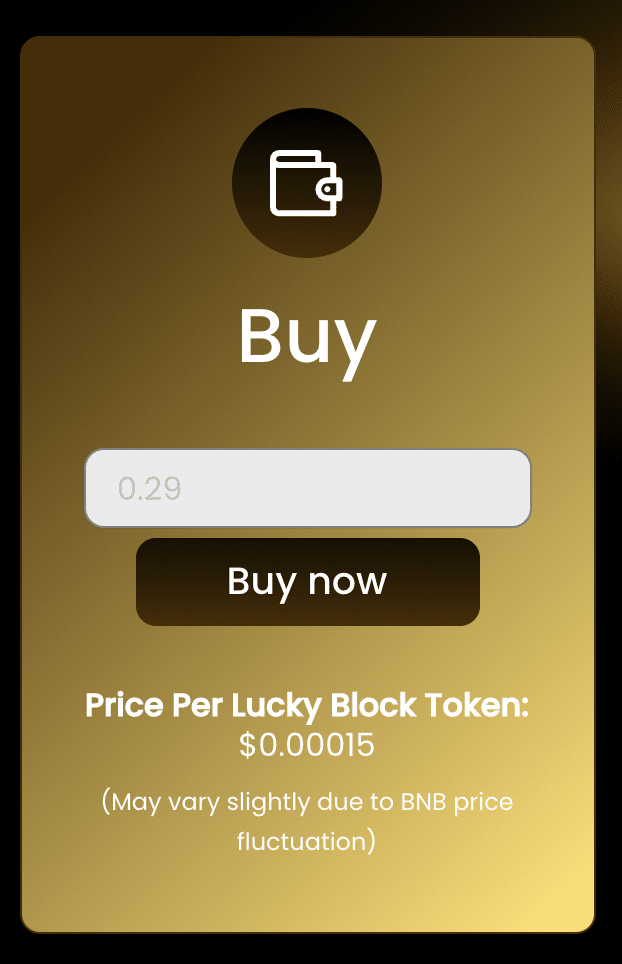 4. Click the 'Buy now' button – you are now a Lucky Block investor!
After entering your Lucky Block token purchase amount, denominated in BNB, click the 'buy now' button.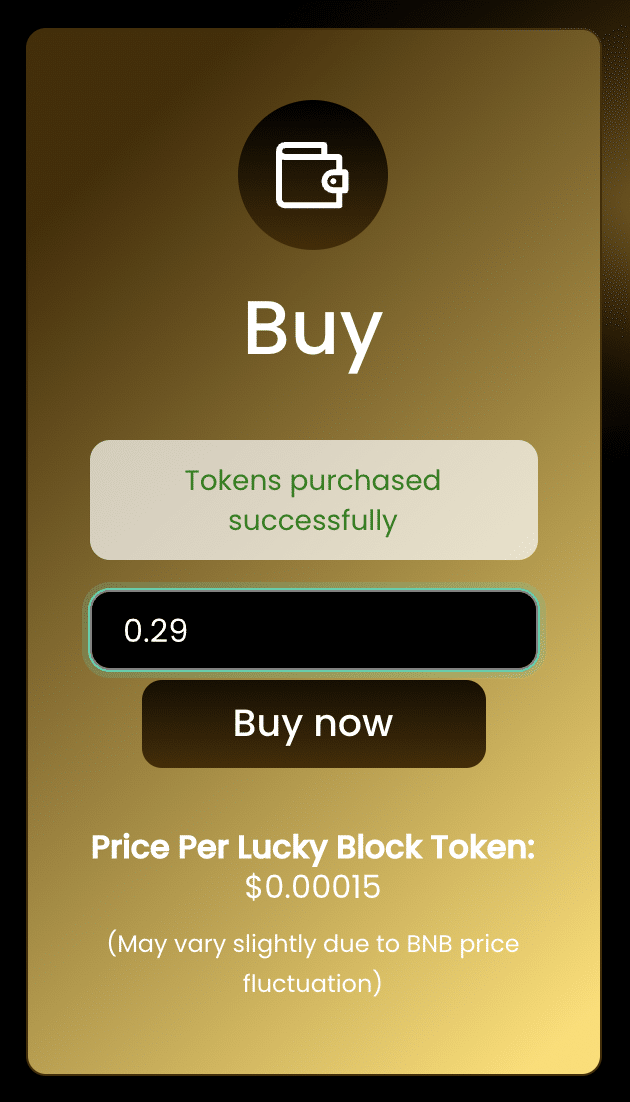 LuckyBlock Presale Price:
0.0000002418 BNB
LuckyBlock Launch Price:
0.0000003061 BNB
Minimum Contribution:
0.16 BNB
Maximum Contribution:
400 BNB
Lucky Block is Making Waves in the Media
Lucky Block is being covered on top-tier websites such as the Herald Scotland.
On 10 January Yahoo Finance included Lucky Block as a top pick in its story on up and coming cryptocurrencies for 2022. So too did MSN Money.
Lucky Block was also mentioned in the Economic Times as one of the best new cryptocurrencies for 2022.
Lucky Block token is audited by highly-regarded smart contract security company Solid Proof.
The best way to stay in touch with Lucky Block developments is to join its official Telegram channel: https://t.me/LuckyBlockChainTG 
Corporate launch partners are Finixio Ltd and The Manc Group.
Read more: