Crypto
Indian brothers to face crypto fraud charges in the US – InsideBitcoins.com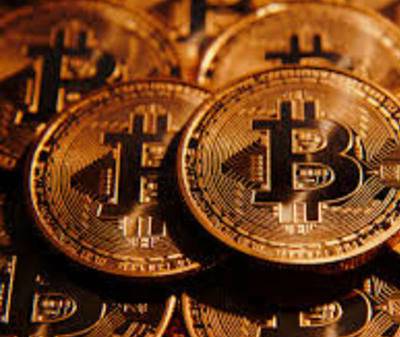 According to reports, two Indian brothers, Ishan Wahi and Nikhil Wahi have been arrested over crypto fraud allegations. The reports revealed that the two siblings, alongside their accomplice, Sameer Ramani, an Indian-American, will face trials for the allegations.
As reported, Ishan Wahi (32) was a product manager at Coinbase before his arrest alongside Nikhil Wahi (26) at their residence in Seattle. However, prosecutors disclosed that Ramani had fled the country and is currently in India. The siblings will appear before the United States District Court for the Western District of Washington for trials. If convicted, they'll both serve a sentence of 20 years. 
Allegedly, the three garnered illegal gains for participation in the initial cryptocurrency insider trading system. The allegations against the suspects revealed their involvement in the illicit trading of over 25 virtual tokens. As revealed, the siblings, alongside their accomplices, earned about $1 million for the unlawful dealing. Ramani and Ishan were formerly colleagues at the University of Texas and have maintained a close relationship. 
The Assistant Director-in-Charge of the New York Field Office at the FBI, Michael Driscoll, gave more insights into the allegations. He revealed that the allegation included conspiracy and wire crime. Further, Driscoll explained how the suspects manipulated confidential documents of Coinbase about cryptocurrency to carry out the act. With the document, they learned about tokens to be listed on Coinbase, aiding them in carrying out the crime. 
Also, the United States Securities and Exchange Commission (SEC) filed insider trading charges against the suspects. The U.S Attorney for the Southern District of New York, Damian Williams, spoke about the situation. He disclosed the unsealing of the indictment about the siblings and their associates. 
He divulged that the allegations against the suspects indicate that the government highly regulates Web3. Williams recollected how he first announced the initial inside-trading issue about NFTs. He added that he's confirming the initial insider-trading case about crypto.
Furthermore, Williams emphasized that the case will compel fraudsters to desist from the act. He underlined that fraud is a fraud, no matter how or where it manifests. Lastly, Williams revealed that the Southern District of New York authorities would tighten space against fraudsters. 
Related
Battle Infinity – New Crypto Presale
Presale Until October 2022 – 16500 BNB Hard Cap
First Fantasy Sports Metaverse Game
Play to Earn Utility – IBAT Token
Powered By Unreal Engine
CoinSniper Verified, Solid Proof Audited
Roadmap & Whitepaper at battleinfinity.io