Crypto
Goldman Sachs: Here's why Ethereum will overtake Bitcoin (BTC) – Buy ETH Now?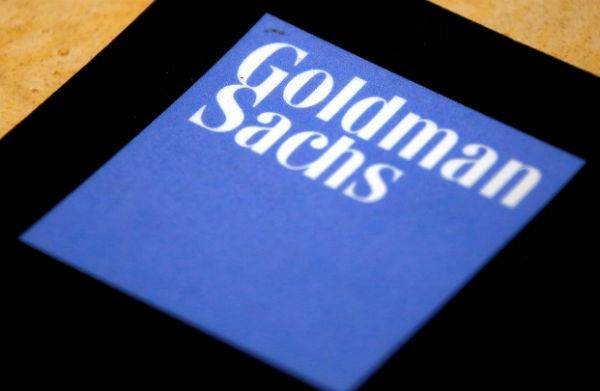 A leaked report from Goldman Sachs claims that smart contract platform Ethereum has a high chance of surpassing Bitcoin as a store of value. The report even refers to Ethereum as the 'Amazon of Information.'
The crypto crash of the past week or so has led to a whopping $1.3 trillion worth of cryptocurrencies being wiped off the market.
Bitcoin lost nearly 50% of its value during the recent crash, after hitting an all-time high of almost $65,000 in April. Number 2 crypto by market cap, Ethereum also lost nearly half of its value after falling back from its all-time high of $4,300, reported just a few weeks ago.
A leaked section of the report reads, "Given the importance of real uses in determining the store of value, ether has a high chance of overtaking bitcoin as a dominant store of value."
Attributed to Boom in Decentralized Finance
One of the main reasons behind the surge in Ethereum's price is the growth of decentralized finance (DeFi), with Ethereum being the most popular hosting platform by some margin.
DeFi projects are based on automating traditional financial activities and instruments, such as loans and distribution of interest payments, by building business logic into smart contracts. DeFi is hailed as being to transformative for banking and other financial services through the application of blockchain-based technologies.
The other reason for Ethereum's growth is the growing popularity of non-fungible tokens (NFTs). Most NFTs are based on the Ethereum blockchain and can be used to assign ownership rights to digital forms of art, in-game items and other collectibles.
According to the Goldman Sachs report, Ethereum's ecosystem for supporting smart contracts and its multiple applications continues to boost ETH's value.
"Most decentralized finance (DeFi) applications are being built on the ethereum network, and most non-fungible tokens (NFTs) issued are purchased using ether. The greater number of transactions in ether versus bitcoin reflects this dominance," a section of the report reads.
Ethereum overtaking Bitcoin: Goldman Sachs
Over the past year, the price of Ethereum has outperformed the price appreciation of Bitcoin. While Bitcoin increased by 300% in the past 12 months, Ethereum has increased by 1,000%. This comparison takes into account the current prices of the two tokens after the crypto market crash.
Other analysts also believe that the expected 'layer two' upgrades on Ethereum – known as ETH 2.0 – will also propel the token's value. The upgrade is expected to add scalability to the Ethereum network by lowering gas fees and speeding up transactions. If the upgrade meets its objectives, it will further raise the value of ether.
Unlike Bitcoin, Ethereum does not just derive its value from being a store of value and the current trading activities based on it. The Ethereum platform gains in value when used for developing DeFi protocols, and this feature gives the token arguably gives it superiority over Bitcoin.
According to Kosala Hemachandra, the Chief Executive of MyEtherWallet, "Bitcoin is simply a value token with no clear roadmap. Even with the price plunge, long-term development is unaffected, and ethereum is well on its way to market dominance over bitcoin."
Looking to buy or trade Ethereum (ETH) now? Invest at eToro!
75% of retail investor accounts lose money when trading CFDs with this provider