Crypto
Formula One applies for metaverse and NFT trademarks – InsideBitcoins.com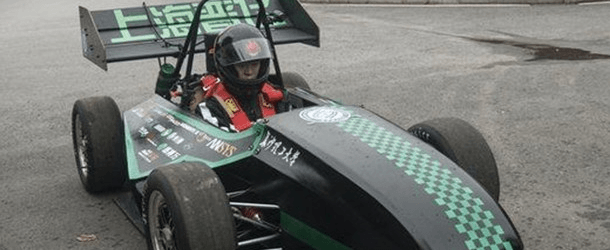 According to prominent trademark attorney Michael Kondoudis, Formula One (F1) is gearing up for an adventure into Non-fungible tokens (NFTs) and Metaverse. The attorney made the revelations in the early hours of today via Twitter. Kondoudis disclosed that the move is coming ahead of the Las Vegas Grand Pix scheduled for November next year.
The trademark filing will cover NFTs, crypto, insurance, financial services, virtual clothing, sports gear, currency trading, and other services. It's imperative to note that the filing highlights a collaborated attempt by Formula One and its components. Before now, Red Bull has collaborated with numerous companies in the crypto space.
However, while the world is gradually embracing the popularity of crypto, it has incurred some troubles for Formula One. Last month, many Formula One teams were compelled to disengage from crypto sponsorship during the French Grand Prix. There are existing regulations against crypto commercials in France. Therefore, compelling Formula One teams to do without crypto-sponsored branding and advertisement. 
Cryptos making waves across other sectors
The latest move by Formula One to venture into NFTs and metaverse initiatives is no surprise. Firstly, crypto is quite popular among teams in Formula One. Other entertainment firms and sports have welcomed crypto with open arms. Gradually, cryptocurrency, NFTs, metaverse, and other blockchain initiatives are expanding their reach across numerous sectors. So far, Football has witnessed more crypto sponsorships than other sporting and entertainment sectors. 
Meanwhile, the automobile sector is closing the gap with blockchain and crypto-oriented sponsorship. Around May, leading British automobile manufacturer McLaren Automotive partnered with MSO LAB to design a special edition of McLaren NFTs. Hyundai Motors recently unveiled plans to initiate an NFTs initiative representing its mobility features as part of the "Metamobility Universe"  at CES 2022.
Another prominent team in Formula One, Mercedes-AMG Petronas, partnered with FTX to launch an NFT initiative. The project comes with a collection of NFTs alongside a particular F1 supercar. Similarly, MotoGP penned a multi-year with CryptoDATA tech. Indications illuminate that MotoGP is working alongside the firm to initiate a blockchain-oriented initiative. 
While the information about the Formula One filing for NFTs and Metaverse trademark awaits official unveiling, fingers remain crossed about what the company has in the bag. Nevertheless, the development highlights are sectors and organizations are rapidly embracing blockchain innovations.
Related
Tamadoge – Play to Earn Meme Coin
Earn TAMA in Battles With Doge Pets
Capped Supply of 2 Bn, Token Burn
NFT-Based Metaverse Game
Presale Live Now – tamadoge.io